After much uncertainty due to the ongoing COVID-19 pandemic, the 2021 edition of MIPCOM, the biggest international television market, is officially underway in Cannes, France. 
Amongst the 150 international exhibitors in attendance are Turkish distributors seeking to network and hopefully rack up sales during the course of the TV trade market, which will run as a hybrid event (in-person and online) from October 11, 2021, through October 14, 2021.
As the Fall season just kicked off last month, many new and exciting Turkish dramas are up for grabs, and below, we're highlighting the hottest of them all. 
---
ATV Distribution 
Destan
Genre: Period Drama / Production Company: Bozdağ Film 
Described as "a big-budget series, with great costumes, great locations, and of course a great story."
The series stars Ebru Şahin (Hercai), Selim Bayraktar, and Edip Tepeli.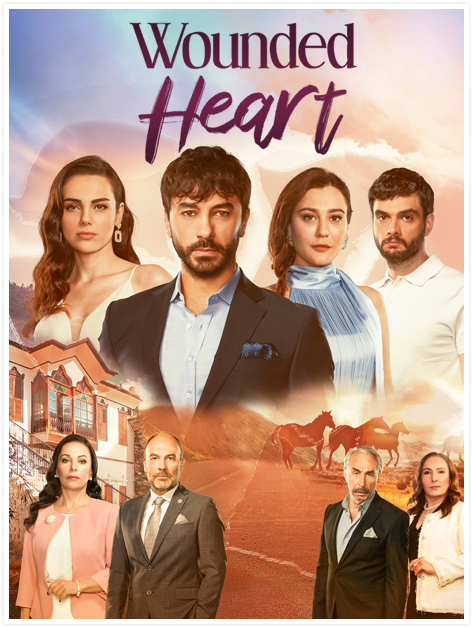 Genre: Drama / Production Company: Süreç Film
The series is an impressive story of revenge between two families. In the series, everything turns upside down when Ferit and Hande plan a marriage with the support of their families.
When Ferit returns to the farm earlier than he should have been, and sees Hande very intimately with Yaman. Then, he immediately goes to İstanbul and by chance meets up a fierce girl and makes a "proposal" to Ayşe (Yağmur Tanrısevsin). The events revolve around, when they go back to motherlands.
Genre: Drama / Production Company: NGM Media / Seasons: 2
Kadir and his younger 3 siblings' life change with a sudden death of their parents.The wealthy and flirty Akif Atakul is the sole responsible of this unfortunate event to cover his affair with his business partner's wife.Kadir and his siblings find themselves in a new life without any money and no shelter. Akif finds job for Kadir and lets the siblings into the private school which he owns.This new life opens a new window both for...
Genre: Historial Drama / Production Company: Bozdağ Film / Seasons: 3
Osman is youngest child of Ertuğrul Ghazi.The uncle of Osman;Dündar is good at statesmanship.The sickness of Ertuğrul Ghazi caused a power vacuum.Bala Hanım's and Osman's path has crossed because they both prioritize their people's future.Osman will fight internally and externally, both for the sake of Kayı tribe's future and for to rejoin with Bala Hanım by overcoming the obstacles they faced.
Other Highlights: Between Us (İkimizin Sırrı), Trouble Maker (Baş Belası)
---
Calinos Entertainment

Genre: Period Drama / Production Company: Gold Film
It's 1940. A mining town in Zonguldak, the coal city. Everybody in town make their living through the coal mine. The mine belongs to Malik, rich man in his 50s. In addition to the mine, he also owns most of the agricultural fields in town. This system of exploitation that Malik established made him richer and richer, especially during wartime. The protagonist, Davut, lives a modest life in this town with his two brothers, his 6-year-old sister and his parents. His father Tahir and his brothers Celal and Eyup are miners like him. The mine collapses, and Malik's actions result in nine deaths. Malik explained the situation to Davut but he doesn't believe his lies and ends up shooting him. Davut goes to Malik's mansion and receives an unexpected offer. Malik will not report him in, but in return, he expects Davut to do his dirty work for him. Davut accepts the offer so that he can destroy the corrupt system from within. One day, Gulfem, Malik's daughter, sees him, and she instantly hates him. Their relationship starts with hate, but it eventually turns into something else. And they decide to get married.
---
Eccho Rights

Genre: Comedy / Production Company: Süreç Film
The story of Adam and Havva – a couple deeply in love but faced with tough decisions to make in order to appease their fiercely religious parents.

Genre: Drama / Production Company: Süreç Film
Liar is an extraordinary series that grapples with tough issues in an unexpected way, asking difficult moral questions of the viewer as we seek the truth after a first date spirals out of control.
Other Highlights: Legacy (Emanet), CHRYSALIS (Camdaki Kız)
---
Kanal D International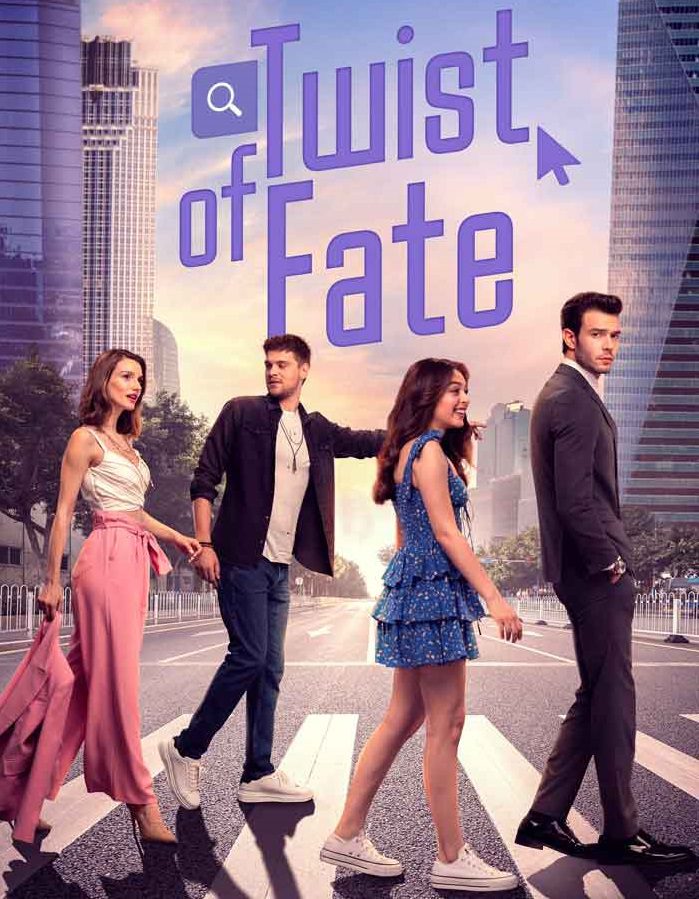 Genre: Romantic Comedy / Production Company: ARC Film
What happens when a superstitious beautiful young girl tries to keep her "marriage fraud" to avoid being "happily n'ever after" and has to work with a handsome Alpha-Male boss who has tightly close doors against love? The fate twists and Cupid hits both of them so hard with its arrow!

Three Sisters (Uç Kiz Kardeş)  
Genre: Drama / COMING SOON
Once upon a time, three sisters — Türkan, Dönüş and Derya — lived in a cute house overlooking one of the lovely seas of a very beautiful and mysterious country.
As children they would often sit on the laps of their father and mother and dream of the wonderful years that awaited them. Perhaps their fairy-tale childhood did not prepare them for the cruelty of the adult world. This is a story of returning to goodness by remembering the joyful days.
---
Madd Entertainment 

Family Secrets (Yargı)
Genre: Drama / Production Company, AY YAPIM
Ceylin is a tough lawyer willing to bend the rules in the service of justice. Ilgaz is a no-nonsense prosecutor who does everything by the book.
The two of them mix like oil and water, but when Ilgaz's brother is accused of murder, it's Ceylin he goes to for help.

Genre: Drama / Production Company: MEDYAPIM
Elif, a widow and single mom, is still grappling with her husband's death. Ceyda is a wedding planner who never had time for a husband of her own, while Şebnem has a picture-perfect life, except that her struggle to conceive has left her marriage a shambles. Finally, there's Meliha, a successful psychiatrist and the most logical of the group – until she begins having an affair with one of her patients.

Üç Kuruş
Genre: Crime Drama / Production Company, AY YAPIM
When a serial killer stalks a Romani neighborhood, a hardboiled police captain teams up with a Gypsy crime boss to bring the killer to justice.

Genre: Drama / Production Company: MF YAPIM
Çolpan Cevher is a renowned lawyer and has built the family business into Istanbul's top divorce practice when oldest daughter Azra suddenly leaves to join a rival firm. Stubborn sister Sanem remains, while little sister Güneş lives her life away from the law. Complicating matters, their father has returned – 25 years after he ran off with the nanny – to reclaim his piece of the family business.

Genre: Drama, Romance / Production Company: NO:9 PRODUCTIONS
The story follows a married couple who divorced after several years of marriage. After that, the man suddenly gets rich and his life changes again when his ex-wife starts working with him.

Genre: Romance / Production Company, AY YAPIM
Haziran is a city girl devoted to her career and the fast-paced lifestyle of Istanbul. Then her company sends her to a remote Aegean island to clear the way for a new resort. There she meets Poyraz, a handsome but socially awkward man who enjoys the peace and quiet of his small olive oil factory, which sits on a beautiful patch of land. Sparks fly when Haziran and Poyraz meet, and the two opposites fall in love before Haziran realizes that it's Poyraz's land her bosses sent her to get.
Genre: Drama / Production Company: MEDYAPIM / Seasons: 2
Asya is a successful doctor and she has a perfect life with her husband and her son. But after finding a blonde hair on her husband's scarf, everything changes and she discovers her husband's extramarital affair.
____
Other Highlights: Mucize Doktor (A Miracle), Flames of Fate (Alev Alev), Love Is In The Air (Sen Çal Kapımı)
---
Inter Medya 

Genre: Romantic Comedy / Production Company: Koliba Film
Simal and Civan decide to play a game so as not to disappoint their own family. But this game doesn't go as well as they planned. And as himal and Civan try to recapture the reins of this game, which is out of their control they find themselves in the middle of great events. After that accident and the lie that was told, nothing will be the same for Simal and his family, nor for Civan and the Saydam family..
Genre: Drama / Production Company: O3 MEDYA
Selim's unexpected guest Akgun will cause all the residing residence members thrown off their balance's; this wind which started in Aegean region, will become a storm that will change everyone's lives.
Genre: Action-Adventure, Drama / Producution Company : Inter Medya / Seasons: 2
RESPECT is a story that revolts against the daily acts of disrespect we choose to ignore, disregard, or forget in the course of time. We follow the story of a psychopath, Ercument Cozer, and we delve into his obsession against disrespect and its reflections on the community. However, this time Ercument Cozer is not alone on his journey. Two lovers whom just found their identity, Helen and Savas are in a warpath against imprudence and start committing serial killings in Istanbul.
Genre: Drama / Production Company: TIMS&B Productions / Season: 4
Bitter Lands tells the story of a legendary love that begins in Istanbul during the 1970s and continues in the fertile lands of Çukurova in southern Turkey through the trials of evil, ambition and tyranny.
_____
Other Highlights: The Trusted (Maraşli), Arıza, Interrupted (Yarım Kalan Aşklar), Ramo, Scorpion (Akrep), 
---
MISTCO

The Great Seljuks: Alparslan (

Alparslan: Büyük Selçuklu)

Genre: Historial Drama / Production Company: AKLI FILM

The series, which will tell the life of Sultan Alparslan, the ruler of the Great Seljuk State, who defeated the Byzantine army in 1071 and opened the gates of Anatolia to the Turks, is a spin-off from the Great Seljuks: Guardians of Justice.

 

 

BARBAROSSA: Sword of the Mediterranean (Barbaroslar: Akdeniz'in Kılıcı)
Genre: Historial Drama / Production Company: ES FILM
Starring Engin Altan Düzyatan (known from resurrection: Ertugrul) and Ulaş Tuna Astepe (Known from Lifeline) the series tells four brothers born and raised in Lesbos, who rise up against dangers and become conquerors of the seas in the 16th century.
Genre: Drama / Production Company: OGM PICTURES / Seasons: 2
The Innocents tells the story of four siblings diagnosed with different types of obsessive-compulsive disorder, as a tragic consequence of their childhood traumas and family history. Based on true-life experiences. The Innocents tells the story of a hopeful and romantic love story between Han and the new tenant and neighbor İnci two young adults trying to escape from their traumatic family history and their overprotective family members.
The Shadow Team (Teşkilat)
Genre: Drama / Production Company: TIMS&B PRODUCTIONS / Seasons: 2
Seven patriots accept a challenging duty that requires them to leave their own lives behind and become ghosts among crowds for their country. There is one condition for joining this team: the team members will officially be considered dead from now on and no one, not even their loved ones, will know that they are alive.
Genre: Drama, Romance / Production Company: KOPRU FILM / Seasons: 2
Taner is a young inventor living in a small town named Gedelli. Taner and his cousins Veysel and Ramazan dreamt of building an airplane for years, and they finally managed to build one and convince a company to invest in their contraption. The company sends an engineer, and to Taner's surprise, the engineer is his childhood sweetheart Dilek.
Once Upon A Time In Cyprus
Genre: Drama / Production Company: TMC FILM / Seasons: 2
Living on an island in the south of Turkey, the Dereli family becomes the target of a terrorist organization. The head of the family, Kemal, and his daughter, Mine, must lead while they migrate with other families. Meanwhile, Ankaralı is sent to the island for an undercover mission. The Dereli family and Ankaralı take on a challenging mission to protect their homeland.