For the first time since we started our 'Performer of the Week' tradition, we had an overwhelming number of performances to choose from as pretty much each and every one of the actors starring in ongoing production brought their A-game to some level.

Seeing as it was difficult for us to settle on one, we had our Instagram followers help us decide and we narrowed down the Top 5 most popular mentions. In no particular order, The Performers of the Week are:
Akın Akınözü & Ebru Şahin (Hercai)
– Words by May (@Mayham_H)
The line between characters and actors became more blurred than ever as Akın and Ebru delivered a transcending performance that took helplessness and vulnerability beyond catharsis.
The burning chillness that seized our bodies last night is still raw as scenes of Reyyan and Miran choosing each other above all else keep flashing behind our closed eyes between blinks thus reminding us that their name shall remain synonymous with epic.
And as the two lovers stood at the edge of the world once more in this episode, fearless in the face of death as long is doesn't seperate them, nostalgia gained a deeper meaning. But it's truly the final scene in which Miran picks Reyyan over their baby that destroyed our hearts as the two rising actors stretched their talent in all directions to portray both grieving parents who must come to terms with abandoning their child and lovers who refuse to imagine a world without the other one.
In a perfect depiction of their talent, Akın and Ebru transformed each filming location into a theater stage where each viewer felt like the acting spectacle was destined for him alone and allowed the tears to drown him little by little. 
It was career defining performance that shall go down in history.
---
Damla Sönmez (Çukur)
– Words By Ruth (@ruth_connect)
In Çukur, the characters became the people you know. Efsun is a tactful high-quality woman, an untamed cheetah. She's fierce. She's Fragile. She's as feminine as a woman can get. Damla as Efsun is a casting genius as she proved to have natural chemistry with Aras as Yamac and with the general vibe of Cukur as a powerhouse dizi.
Damla is one of those performers who acts by understanding how the mind of her co-actors work, giving responses and reactions that would further bring out the depth of the other actors and characters. But in scenes where Efsun is the highlight, Damla dominates. She has an incredible screen presence but she brings such balance by both standing out and enhancing the nuances of her co-actors or characters. Damla makes you feel every emotion Efsun lives.
Damla is a revelation, a performer you rely on to execute complex subtleties of conflicting emotions with powerful ease. Her expressive countenance and body language ooze the vibe of the high-quality woman which Efsun is. Damla gave Efsun both elegance and power with her consistent performance. She always leveled up her performance to meet the energy of any of her co-actors.
---
Aslıhan Güner (Kuzey Yıldızı: İlk Aşk)
– Words by Team Dizilah
The latest episode of Kuzey Yıldızı: İlk Aşk saw a completely masterful side of our fav red-head, Aslıhan Güner as her character Yıldız grabbled with guilt as her beloved Kuzey was stuck between life and death. Filled with regrets and wanting desperately to turn back the hands of time, a pregnant Yıldız was inconsolable on the hospital grounds as she paced back and forth, praying for a miracle. Aslıhan Güner's roaring performance struck deep emotional chords with us, blurring the lines between what's real and what's fictional. With every teardrop, every line delivered, every hand and body movement, we felt Yıldız's pain at its core, and in the midst of that hurt, we found strength in the emergence of talent from Aslıhan Güner. It's one thing to read and spit out what is written in a script, it is another completely different and incredible thing to do what Aslıhan managed to do in the last episode of Kuzey Yıldızı: İlk Aşk! B-R-A-V-O!
---
– Translated to English / Words by Alihan (@alihansinirli)
First of all, Aslıhan Güner is an excellent actor. She plays Yıldız to her inches. She plays comedy very well, and she plays her roles in dramas perfectly. She kept Yıldız alive! She plays Yıldız very sincerely and naturally. Aslıhan loves Yıldız so much and is attached to her. Yıldız fascinated us so much because Aslıhan plays her to the inch, and in a very sincere and natural way. We love the red-head!
---
Deniz Can Aktaş (Menajerimi Ara)
– Words by Nisan (@nissannkose)
In the 30th episode of Menajerimi Ara, Deniz Can Aktaş brought tears to everyone's eyes with his remarkable acting, serving the audience pure longing as he faces his past and confesses his true emotions. Because of his touching and heart-warming performance, he is [my] #PerformerOfTheWeek.
---
– Words by A (@menajerimiara.ro)
Ever since this depressive state of Bariș started, I realized that Deniz Can Aktaș is really a talented actor.  He interpreted these moments so beautifully, naturally, he entered the skin of the character, he felt all the feelings of Bariș.  I'm glad that his depression was not treated superficially, because this "disease" does not come and go in 2 days and requires delicate attention.  The way he played in the last episodes was really emotional.  Deniz Can plays the character Bariș Havas so well that sometimes you feel that they are one and the same person.  It offers free acting lessons every week, in every episode of Menajerimi Ara, just like all actors.  
Each episode of this project proves every time that Menajerimi Ara is one of the best Turkish series of this year, with a different story from those approached so far, very close to reality, with an excellent cast, from those who play the main characters, up to those who appear once in a few episodes.
---
Merve Dizdar (Masumlar Apartmanı)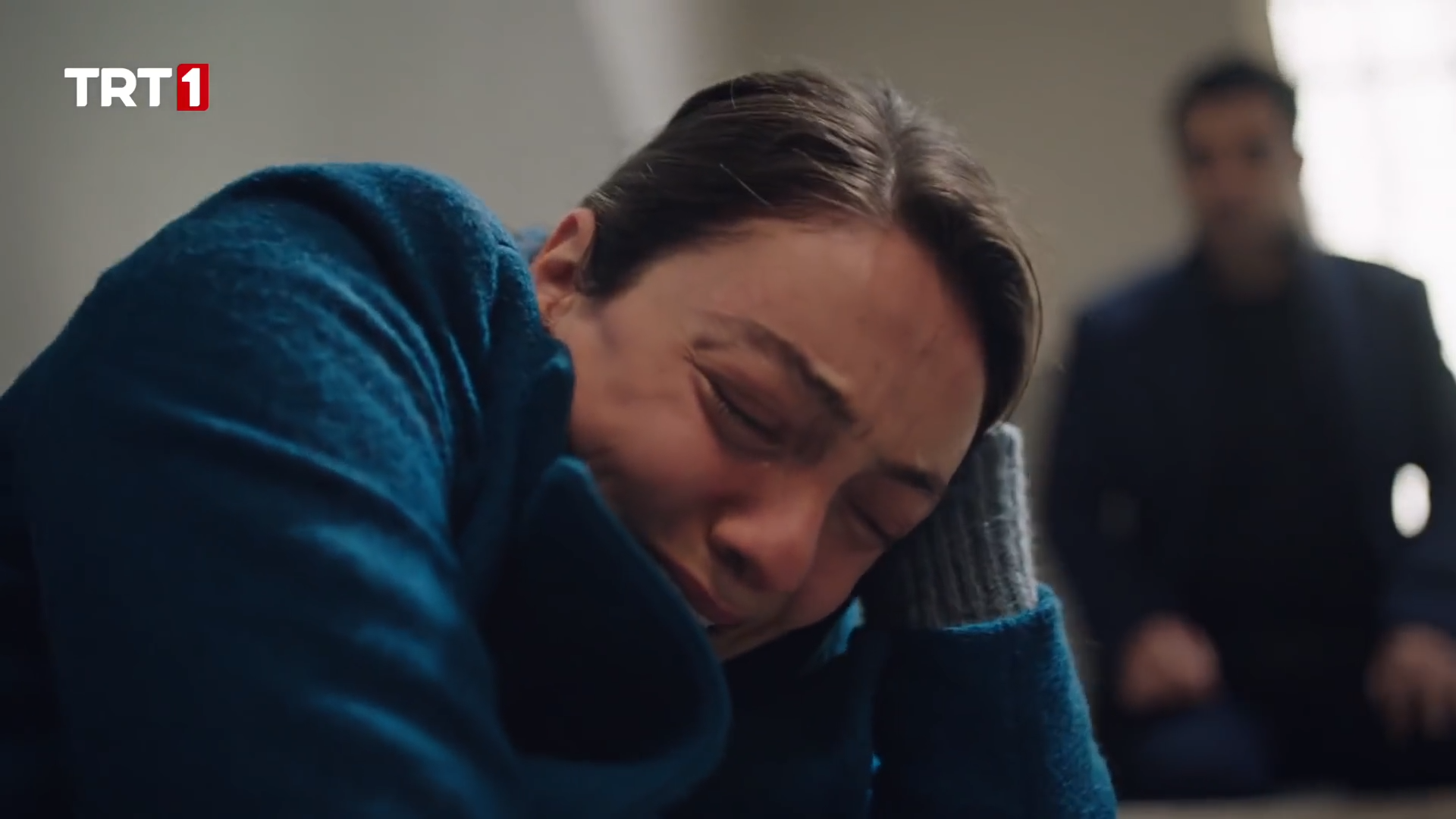 – Words by Maryam

He loves me, he loves me not, he loves me, he loves me not … The game that so many of us have played with flower petals was played by Gulben this episode, albeit a bit differently. Shocked that Esat not only invited her to go out with him again, but also brought her a gift, so that she could pack her own food when she met up with him, she couldn't figure out whether he was asking her as a friend, or if, possibly, he might feel something more for her. Happily, she continues to ponder what he may feel for her. Unfortunately, the merry internal dialogue came to an abrupt end when she saw Esat leaving Esra's apartment suite the following morning. Rushing to accompany Safiye and Inci to stop Naci's departure, Gulben hurriedly tries to join them, but stops when she hears voices in the hall. When she pauses and listens closely, she climbs a few steps and sees Esra hugging Esat, and thanking him for spending the night. 
Absorbing the shock of such a scene, Gulben remembers their past encounters: when she pushed Esra into a glass window and packaged a mutilated doll for Esra. And then, to add a biting insult to injury, her feelings overcome her as she is standing on the steps, and she has an accident, with Esat standing just a few steps away from her and Esra watching the scene play out in horror. This was a terribly tragic end to the otherwise happy scenes that we have seen with Gulben over the past few episodes. She has truly overcome so many of the mental blocks that had prevented her from distinguishing fact from fiction, but her physical response to unease and fear is still the same. 
» Merve Dizdar has been ridiculously amazing as Gulben since the start of Masumlar Apartmani. Despite Gulben's struggles to fit in, she's been consistent in wanting to get out of her comfort zone, and with each and every attempt to do so, Merve Dizdar is a sight to behold. We're along the ride for Gulben's highs and lows because of the unparalleled stamp Merve has put on the character. Characters come and go but thanks to Merve's raw and authentic portrayal in Masumlar Apartmanı, Gulben will be remembered for a really long time. In the meantime, We'll continue to root for her to WIN!  –– Additional Words by Team Dizilah.
---
Honorable Mentions:
For more honorable mentions, check out our stories on Instagram!