In Turkey, the summer season is particularly squared off for romantic comedies! What better way to complete your day than returning home, turning on the TV and watching a light-hearted rom-com that just sets the mood right for the rest of the evening.
As the seasons come and go, so do the romantic comedies. But this season, Sen Çal Kapımı has proven to be a major major gamechanger and the weekly TV ratings have proven just that. 
From the onset, it was made very clear that Sen Çal Kapımı was here to stay and with subsequent episodes (Episode 4 aired on July 29), the series has gone a step further and cemented its status as one of the best romantic comedies to come out of Turkey – PERIOD.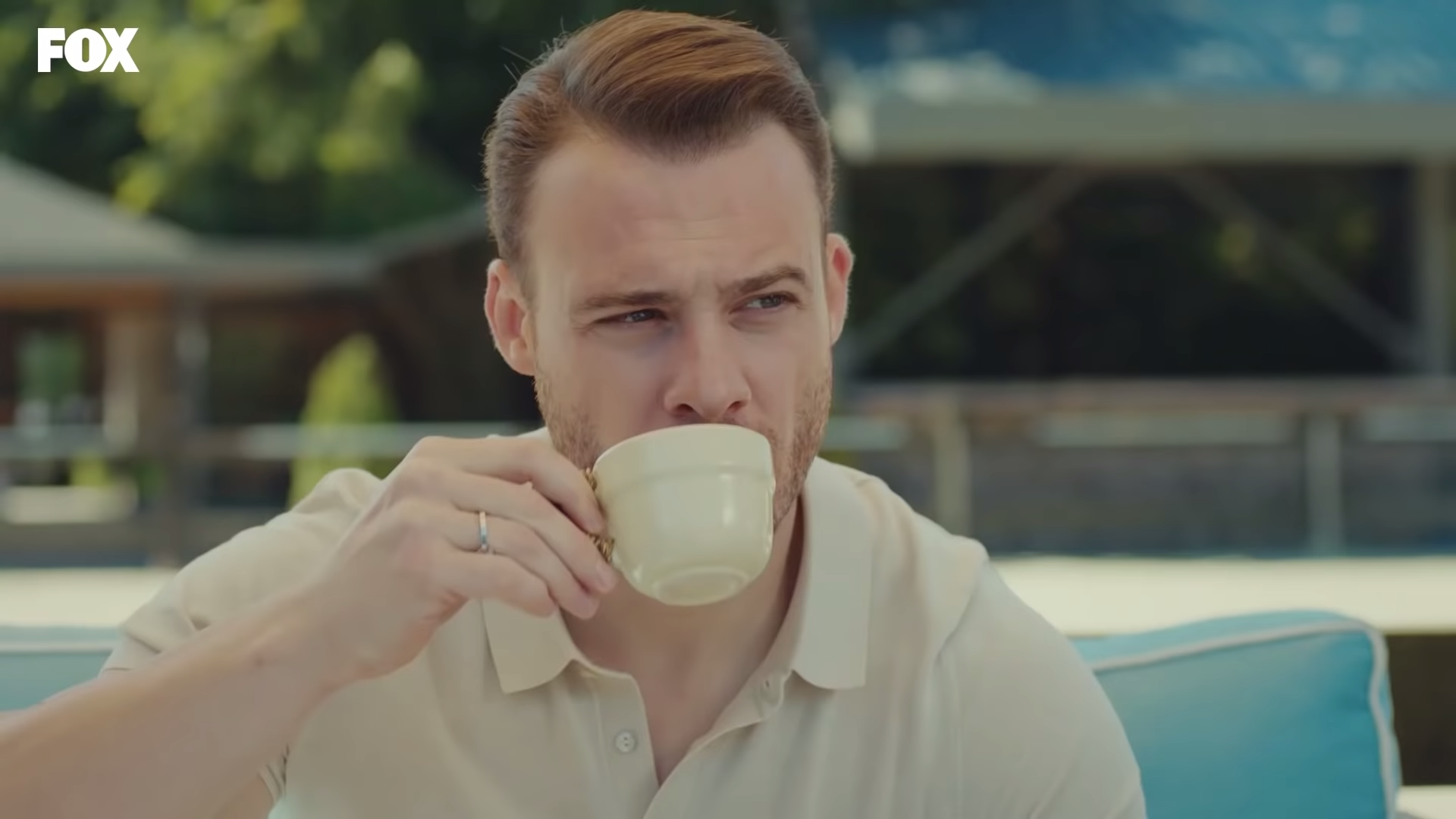 Let's start from the top, shall we?
The decision to cast Hande Erçel alongside Kerem Bürsin was a brilliant one because the chemistry the duo share as Eda and Serkan knocks the series right out of the park from the jump. Right from Episode 1, we know that Eda possesses a heart made out of gold and even during trying times, her positivity takes hold, making her an instant favorite.
Conversely, Mr. Robot aka Serkan Bolat is a bit more of a meticulous workaholic who can't seem to wrap his head (or his heart) around anything else but work. While he makes it a point to let his extremely stern personality go ahead of him, one thing is for sure when it comes to Serkan Bolat: Beneath the hard exteriors lies a man, a broken man, who has through the years developed a coping mechanism to shield his heart from heartbreak.
Erçel's bubbly and adorable personality, anchored by Bürsin's remarkable charisma and somewhat Americanized mannerisms, bedazzle every scene they are featured, the result of which has swiftly elevated #EdSer to unmatched territories as far as dizi pairings go.
The casting directors went a bit further and glamourized the cast with a slew of actors and actresses, some new, some old but all the same fantastic in their own right. From the episodes we have seen thus far, every character carries their own weight, effortlessly delivering humour, drama, and unforgettable heartfelt moments in equal measure.
Perhaps my favorite thing so far is the equal level of importance given to each character. Be it Melo and her very loveable reactions or Fifi and her chill but ride-or-die persona or even Aydan and her automatic overreaction to EVERYTHING, every scene is directed and shot so beautifully with each character given his or her moment to shine. 
Sen Çal Kapımı works so well mostly in part to it not trying to be anything more than it already is. The rom-com doesn't take itself all too seriously but at the same time, there are some subliminal messages sprinkled throughout each episode (a specialty of the show's very awesome writer, Ayşe Üner Kutlu), which drape each episode with a certain level of depth far beyond the reach of its genre. As cliché as this may sound, actually scratch that, this is definitely not cliche but actually quite factual: Every episode of Sen Çal Kapımı has somehow managed to top the previous one and that consistency, folks, is pretty amazing.
I smile sheepishly as I think back to the time when the first trailers of the series were released, and many were quick to jump on the "nothing original" train because unbeknownst to the then-doubters-now-lovers, Sen Çal Kapımı was on its way to finding its own tune in the midst of a somewhat oversaturated genre. If Sen Çal Kapımı isn't a stark reminder to never judge a book by its cover, I truly don't know what is.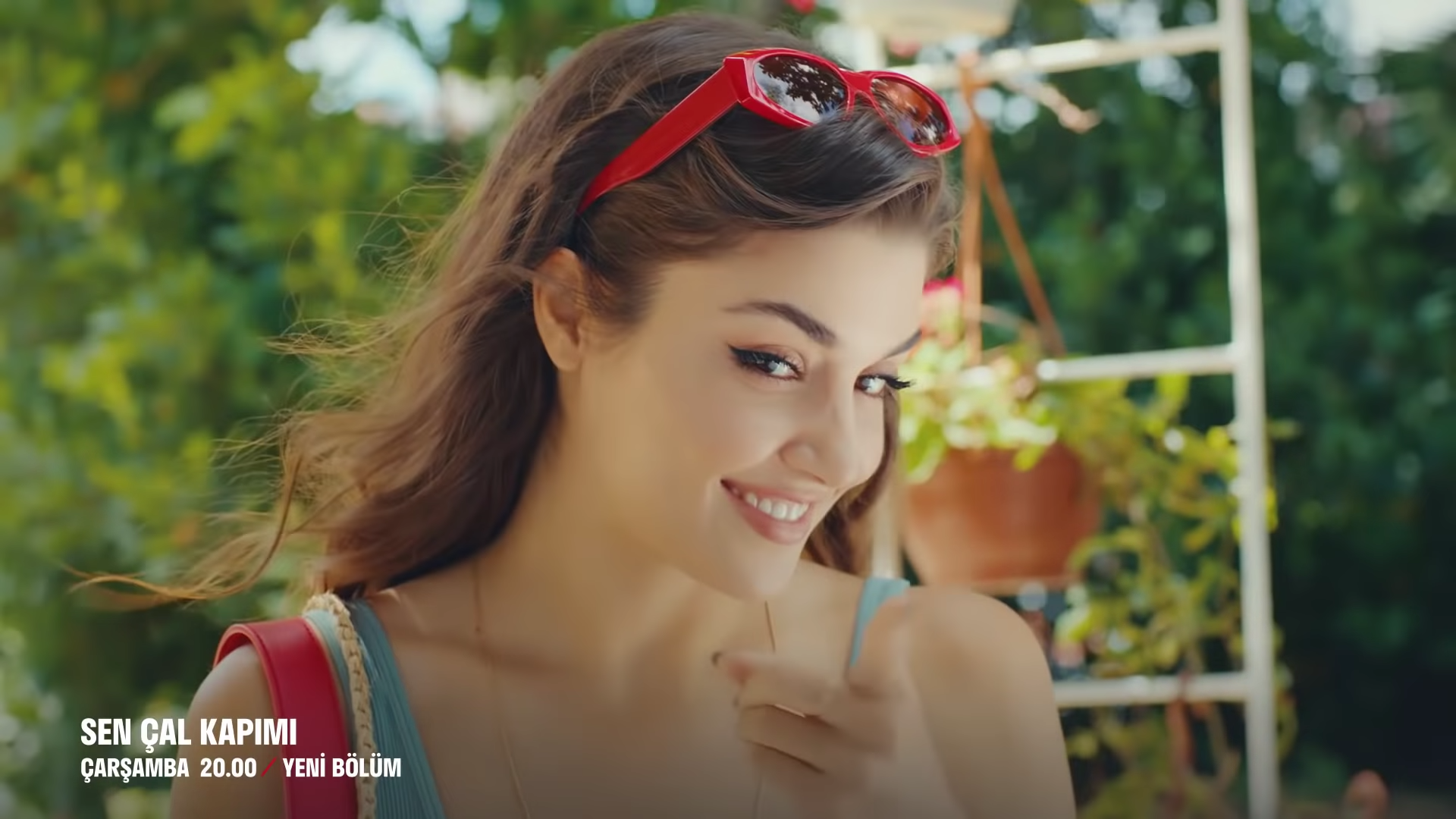 While we are on the topic of what's original and what isn't, as with every fake-marriage trope ever seen on TV, soon the lines between what's fake and what's real become blurry for the characters, so while I feel like my excitement level has already peaked, I know for a fact that we're in for even more of a threat as the season progresses. The character Selin has already become a walking nightmare for Eda and Serkan and there is only one way to keep her and her nosy self at bay: Eda and Serkan are going to play house until they are no longer... playing and the once "fake" aşk turns to something gerçek. 
Oh, the endless possibilities.
Asking me which character, besides the leads, is my favorite would be like asking a parent to name their favorite child but ...Melo. Sweet, precious, kind-hearted Melo who must be protected at all costs. The character deserves all the praises in the world because the actress who plays her, Elçin Afacan, is relatively a newcomer, and to say she has brought her very best in every episode would be putting it lightly. Let me just keep this short and cute; Kaan better watch his front and his back because if my girl gets hurt, even in the slightest, he will need to be put into witness protection and that's THAT.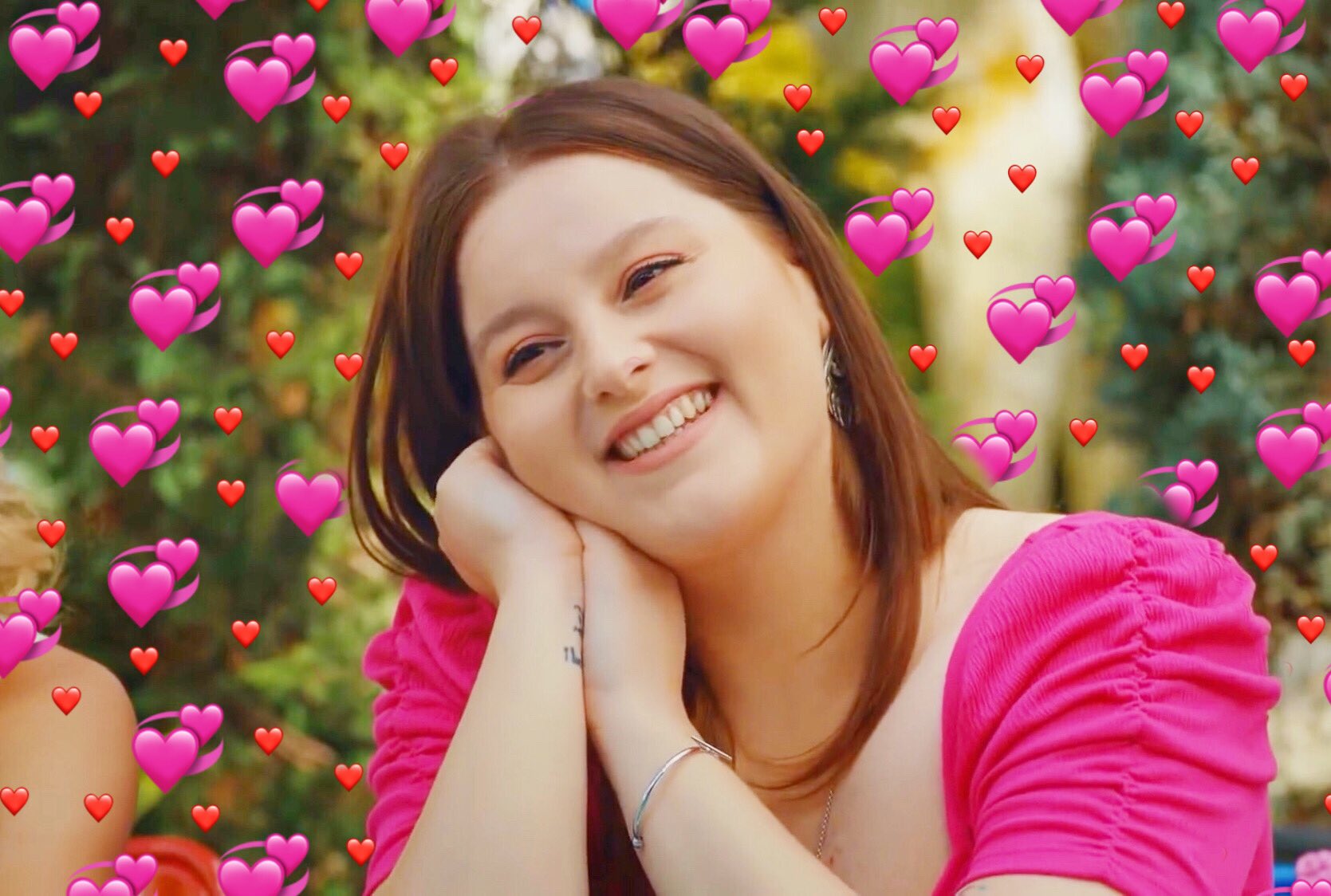 Revisiting Ayşe Üner Kutlu's writing style, believe me when I say that as someone who never really had any sort of interest in astronomy, it has been really fascinating to delve a bit deeper into the stars and what kind of significance/role they play in the story of Eda and Serkan. On the surface, it may seem unimportant but Ms. Kutlu has proven herself to be a far more brazen writer with wisdom far beyond her years. So what may seem like nothing, could be far beyond the scope of our wildest imaginations, and that in itself is truly something magical.
Simpy put, Sen Çal Kapımı is the word "feel-good" personified. There have been moments that I've wondered if some scenes were scripted because the performance by the actors is just so unbelievable realistic, they have you running through well-thought-out scenarios in your head on when, where, and how you can become BFFs with their characters. 
Sen Çal Kapımı is THAT show that has you wanting to host watch parties with your friends where you can't shut up about how much they've been missing out on since they aren't dizi fanatics like you. It is THAT show that has you looking forward to Wednesdays because, in the nearly 3 hours that it on for, which by the way go by so quickly, you feel a sense of peace, a sense of happiness, a sense of calmness albeit the crazy world out there.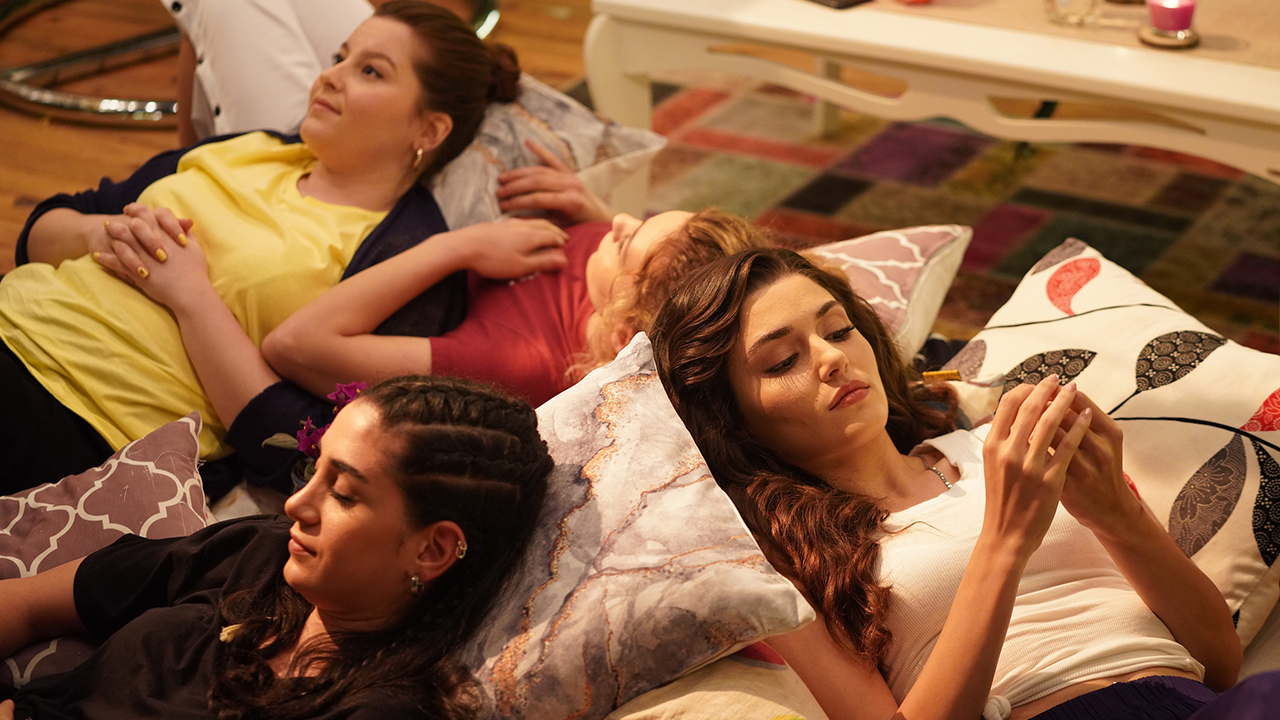 In the short time that the show has been on air, it is no surprise at all that the cast and crew have already amassed quite the following on social media as Sen Çal Kapımı's level of awesome translates far beyond the Turkish language. This is prominently showcased every week by the thousands of international fans, who manage to keep up with the non-translated weekly episodes as they air live. Even with the very wide language barrier, the international fans of Sen Çal Kapımı are still able to grasp the beauty of each scene, making for some excellent and hilarious fangirl-filled moments across social media. 
We say it all the time here at Dizilah that there is nothing quite as unpredictable as Turkish people's taste when it comes to dizis and the fact they have completely fallen in love with Sen Çal Kapımı is the kind of unexpected surprise that brings about eternal happiness.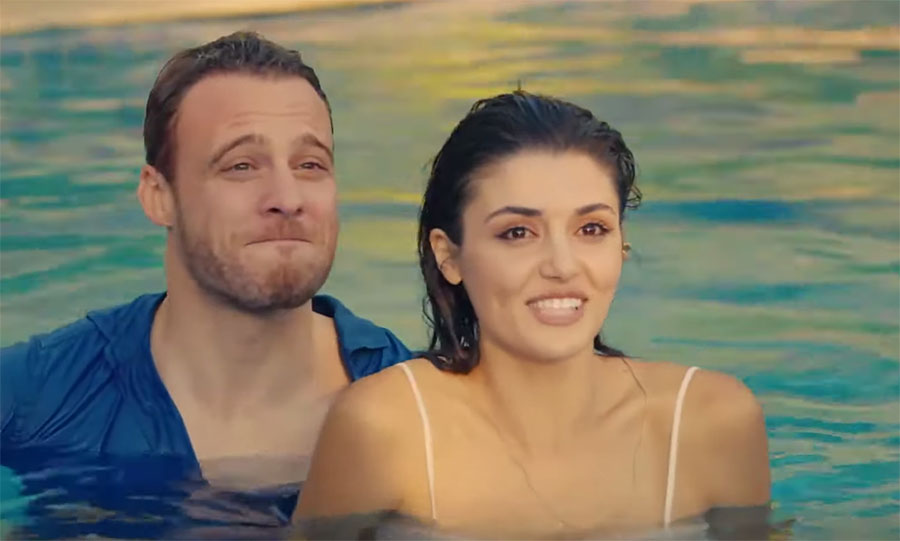 Sometimes, less is more and Sen Çal Kapımı simply is more –– far more.
In summary, despite the horrible year 2020 has been, we (those of us with impeccable taste watching Sen Çal Kapımı) honestly and truly WON –– BIG TIME!
Before I let you go, I can't properly wrap this up without giving one last major shout out to Hande Erçel, who for years has had to endure criticisms from haters and critics alike. Now, many years after honing her craft, she's a star of a HIT dizi and kicking butt at it at that. I, SIMPLY, LOVE THAT FOR HER!
Sen Çal Kapımı reviews and recaps are available weekly on dizilah.com/reviews! Be sure to track Sen Çal Kapımı for the latest updates!