Plot Summary
Bay Yanlis (Mr. Wrong), marks the return of Can Yaman to the screens with a summer romantic comedy starring opposite Ozge Gurel, his co-star from Dolunay (2017). It is a modern, urban show that explores relationship issues for mature adults as they navigate their single lives within the fast pace of Istanbul. With thematic similarities with HBO's successful Sex and The City franchise, it features stylishly clad twenty something year olds, who are looking for love or running from it, living the life or struggling to catch a break, straddling the fast lane or meandering along to find their happy place, and more. The show is funny, fresh and unlike the traditional dizis we have come to know.  
Ezgi Inal is an idealist who wants to take root in a stable, long-term relationship with Mr. Right but she has been burnt in a string of bad relationships. In her latest run of bad luck, her boyfriend of three years cheats on her and while she is still licking her wounds three months later, she loses her job as an events planner. Her posse, consisting of her cousin Cansu and childhood friend Deniz, want her to move on and nudge her towards a young, dashing doctor she had a run in with. In the meanwhile, her ex forces her to move out of her home and she moves in with Cansu at her penthouse apartment somewhere in scenic Istanbul.
Ozgur Atasoy is a successful restaurateur and a confirmed metrosexual. In love with the night life, fast cars and a new girl every night, he lives his single life to the fullest.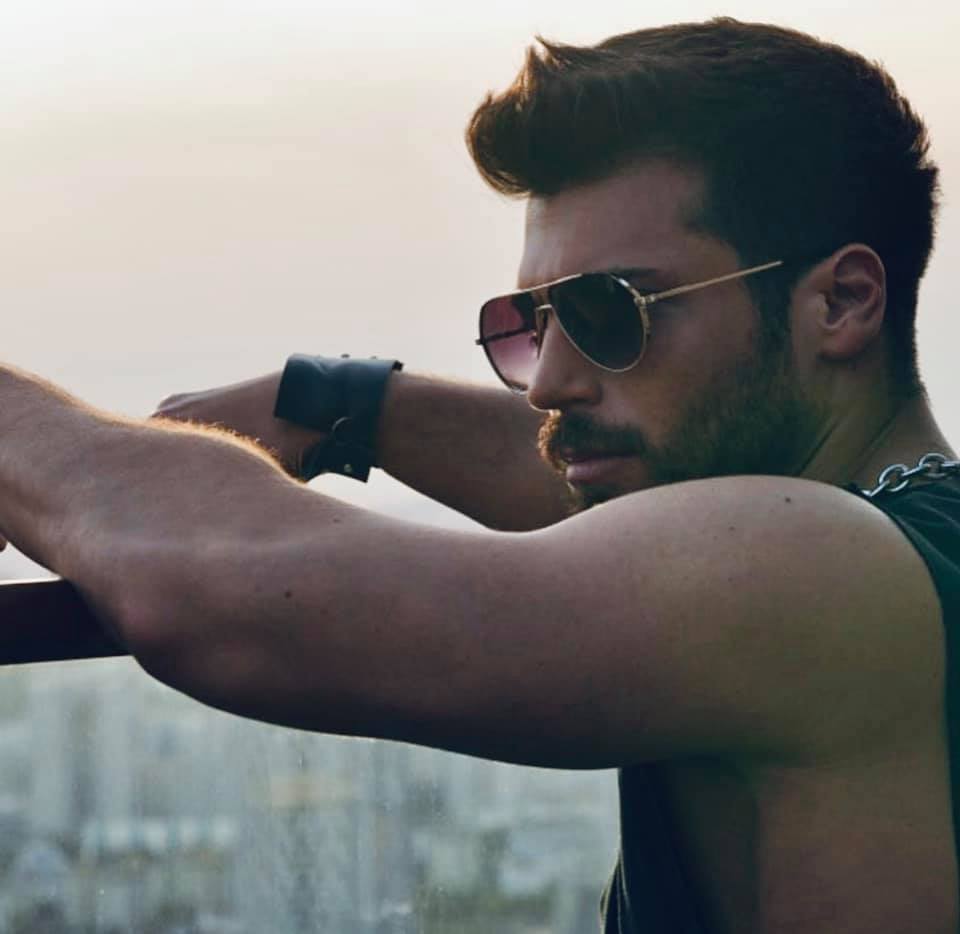 Ozgur and Ezgi meet briefly when they have to share a taxi and during that brief interlude, Ozgur correctly surmises that Ezgi is a jilted lover, and has anger issues against men. With his vast experience with skirting a responsible relationship, he is far too aware of all the feminine clinginess that can turn a man away and judges Ezgi quickly. During a night of drunken stupor at Ozgur's bar, Ozgur takes Ezgi to a hotel room and helps to nurse her broken heart while she indulges in all sorts of drunken antics. She runs away in the morning, thinking they will never meet again but, as fate would have it, Ezgi finds herself as Ozgur's neighbor when she moves in with her cousin Cansu.
The way she discovers Ozgur as her neighbor is when he appears in her apartment, furtively hiding behind the curtains. A reporter, taken by Ozgur's success, sleeps with him but she does not expect to have a run in with a girl he had spent the night with a few days prior. While the two kitties bare their claws with each other, Ozgur's mad dash into his pants and out of his apartment is a sight to behold, executed to perfection by the nimble Yaman. As he takes refuge in Ezgi's apartment and asks her to return his favor from her night of drunken silliness that he helped her through, Ezgi reluctantly delivers. Almost as if they have bypassed an important relationship milestone, Ezgi and Ozgur fall into a comfort zone quickly, trading earnest opinions about relationships, self-growth and more.
The stung reporter splashes the cover page of the magazine with Ozgur labeled as "Mr. Wrong", listing all the ways he is an unsuitable life partner for anyone. His mother, who resides in Gocek, which is a small town in coastal Turkey, is devasted to see the news item and implores him to settle down into a relationship. He promises to show up to his sister's wedding with his girlfriend.
Several comical interludes and skits later, episode 1 ends on Ozgur promising to help Ezgi navigate her love life so that she can finally snag her Mr. Right and in exchange asks her to pretend to be his girlfriend for the family wedding.  
Plot Analysis
The plotline for the show is cliched for the international market, where several rom coms have had some of the same elements or similar flavor of comedy in movies such as in My Best Friend's Wedding, Failure to Launch, How to Lose a Guy in 10 Days and more. What makes this interesting is the juxtaposition of such modern, liberal sexual pursuits on a Turkish dizi, which historically tends to cater to local audiences and preferences. Given the blatantly different kind of story being told, I surmise that producers have taken a mindful decision to build a show for the international fans of Turkish drama, and of Can Yaman in particular. I suspect that the producers will not be banking on the local ratings system to define the length of the series, and we may witness the beginning of a new business model for the dizi genre, where a show is crafted with an international audience in mind.
After several controversies involving Yaman in the last year that have exposed a tenacious and unforgiving side of the Turkish media, this show seems an unapologetic nod to all the things he has been demonized for. The most obvious one is the recreation of this pose that Instagram had taken down from his personal account last year, while others include three shower scenes, countless shirtless and/ or pantless skits, flamboyant and elaborate clothing and more. As his first show after the media witch-hunt, fans of Yaman loved the fact that he came out and owned all the reasons he may be unpopular within Turkey.
As a pair, Can and Ozge share an easy camaraderie and their chemistry seems more mature than it was in Dolunay. Ozge's makeup and wardrobe accentuates her pretty features, and it will be interesting to see how these two diametrically opposite characters come together. He a sworn bachelor, and she the historical doormat in the relationship.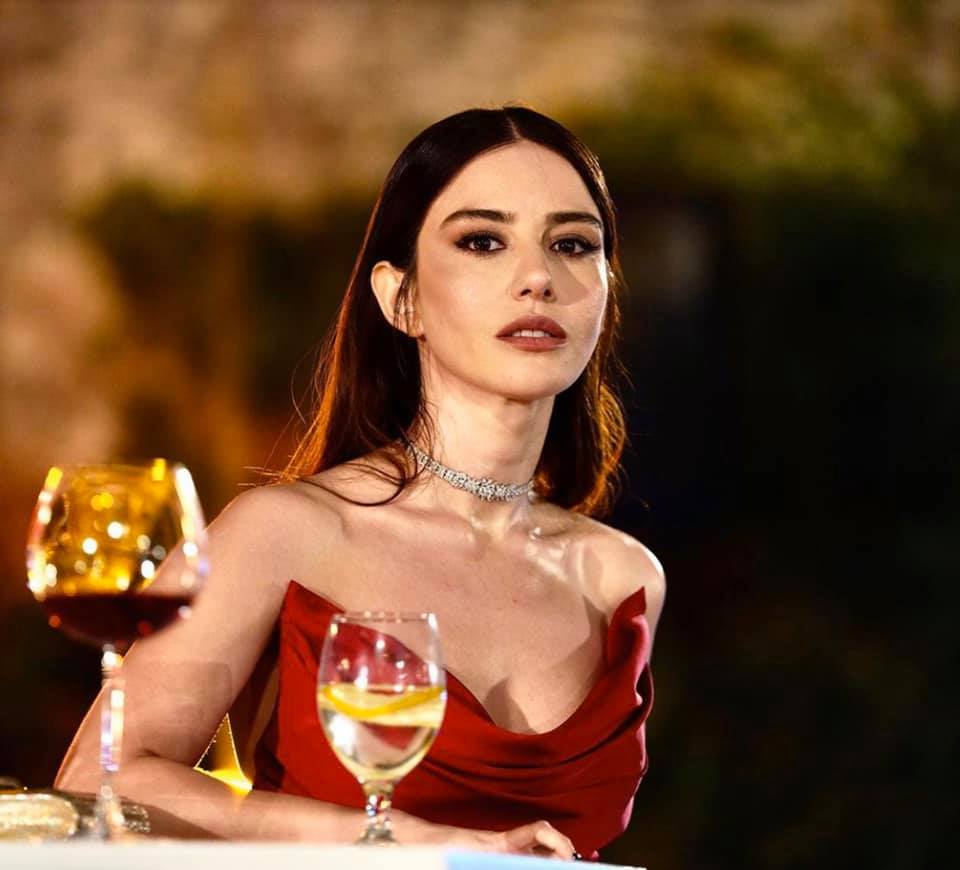 Episode 1, without translations, have already received more than a million views on YouTube within 24 hours, which portends a success story of a different kind.  It is certainly high time that the Turkish production houses capitalize on the monetization possibilities with the explosive growth of Turkish drama across the globe leveraging streaming services, including in English speaking markets!
Article (c) mh./ @entrespire, twitter
All pictures belong to their original owners. No copyright infringement intended.