Bravo to Hercai's screenwriters! This week they are the stars.  Little by little we see how the events of the series are contributing to the revelation of the secrets.  And through the beautifully written script we see the full picture of the love between Reyyan and Miran.  Six episodes into the season, we a Miran who is nearly fully transformed and the full extent of Reyyan's love and devotion for Miran.
Every attempt made by Azize to cast doubt in Miran's heart about Reyyan's love is thwarted by the couple.  We see the two work hand in hand for their love.  Miran doesn't believe Azize when she tells him that the real reason Reyyan married him was to save Azat's life.  Reyyan tells him that he was the reason she came to him, her love for him was what brought her there.  But she need not have even said those words.  Because Miran tells her "I can understand everything from your eyes."  So in tune is he with her every move, every emotion, that spoken words are unnecessary.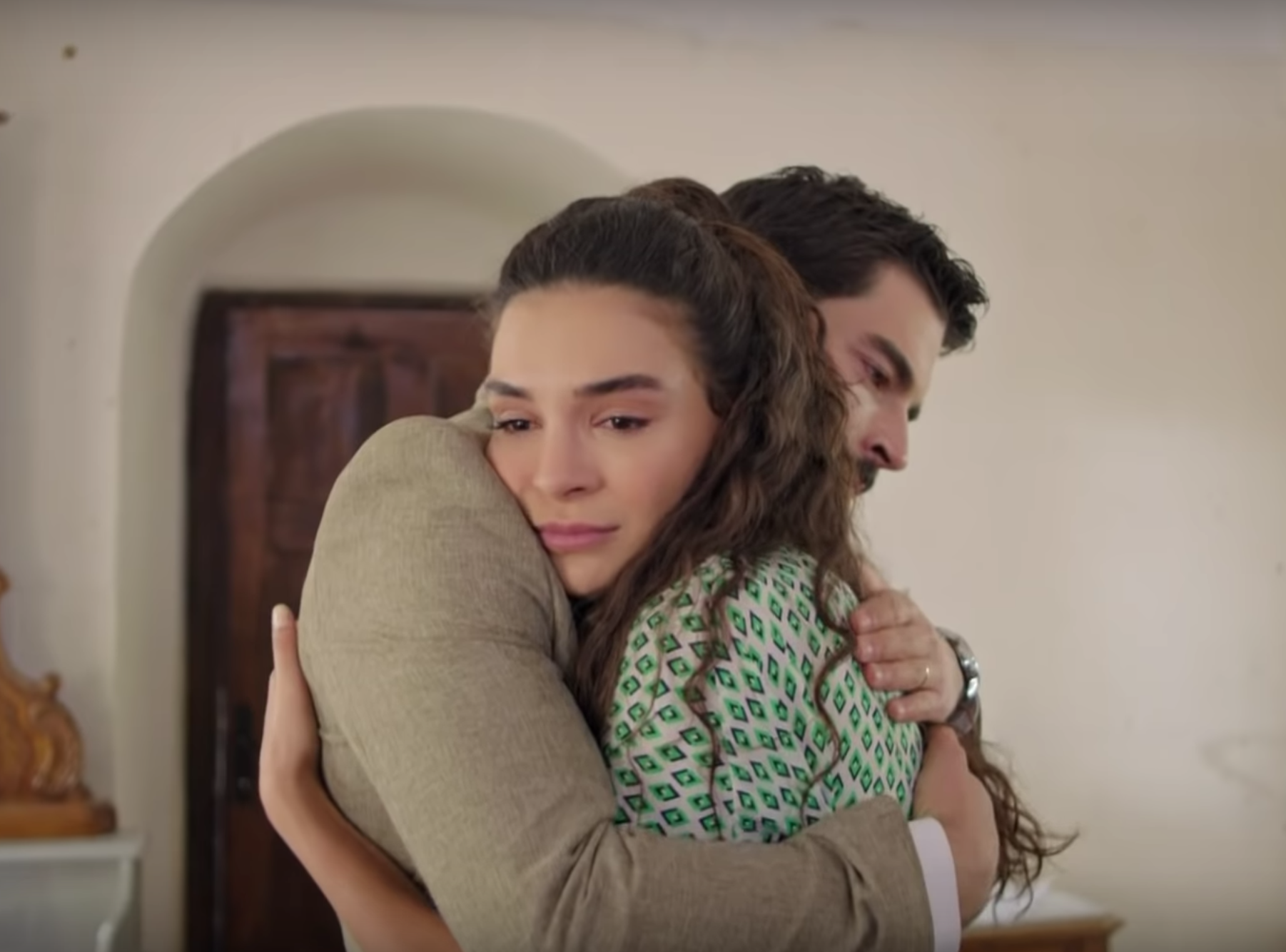 While we still don't know who gave the note to Reyyan, we do know that the writers used the note as a way to demonstrate Miran and Reyyan's partnership.  In the previous episode Reyyan gives Azize the note from her abductors.  In this episode we find out that she did that at Miran's request.  In a flashback we see Reyyan showing Miran the note, which prods him to accept Hazar's theory of another Aslanbey enemy.  This partnership between the couple is not just for the sake of finding the enemy, but it is also for building trust.  In one scene after Azize tells Reyyan that the ring she wears was put on her finger by Miran as a reminder of his revenge, Reyyan wants to see her father.  But before she calls him, she calls Miran to ask permission.  It would have been easy for her to simply leave and meet her father. But she knows Miran is sensitive to this matter, and that because of all they have lived through she must always be forthright with Miran.  Likewise Miran, whose sole purpose is to make Reyyan smile, can deny her nothing.  He not only lets her see her father, but invites Gul to spend the night with them at Aslanbey mansion.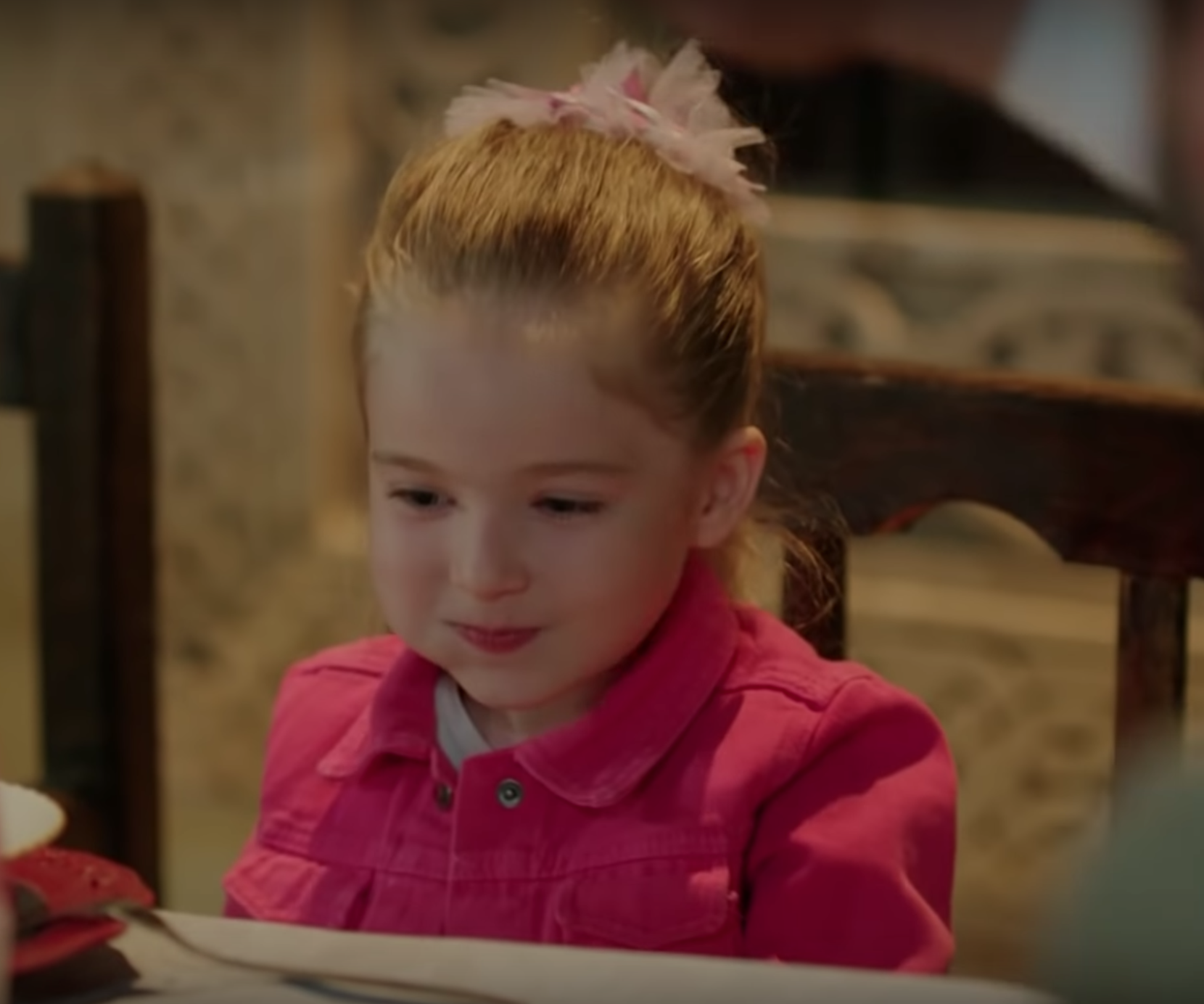 The scenes with Gul Hanim at the mansion are superbly written and superbly acted.  The Aslanbey dinner table comes to life.  Even Gonul visibly softens after Gul tells her that she looks like a princess.  As much as Azize is annoyed with Gul's presence, Miran is amused.  He thoroughly enjoys Gul's childlike assessment of those around her.  "Why do you always look so angry?" she asks Azize.  "Did someone do something to you?"  His veiled look when Gul asks this question is absolutely perfect.  Even the sarcastic Sultan can't hold back a smirk.
We watched last season as Miran fought so hard to win back Reyyan after his betrayal.  This season, the writers are allowing us to see all of Reyyan's hesitation and wariness fall away.  In a scene where Miran and Reyyan attend a friend's wedding, the couple dance the Reyhani together for the first time after the fateful first wedding night.  The contrast is clear.  On her wedding night, she wore white (a color symbolizing naivety), while this time Reyyan wears bright red which symbolizes power, determination and passion.  Miran notices that Reyyan is ill at ease, and suspects she is remembering their wedding. He tells her that they will leave, but is asked by the groom to dance the Reyhani.  What could have been an awkward scene is turned into a scene of redemption.  This time the couple dance the traditional Mardin dance after having overcome a great test of their love.  This time they dance as two passionate lovers.  As two who know the true value of their love and are determined to keep it.  Silently they exchange words of love.
At the Aslanbey mansion, we see another poignant and beautifully written scene.  Gul asks Miran to tell her a fairy tale so that she can sleep.  Miran who only knows the one nightmarish fairy tale that has been told to him over and over again by his grandmother, tells the story of his and Reyyan's love.  It is beautifully written and beautifully acted, set against a modified rendition of the theme for Romeo and Juliette.  It is here that we learn that Reyyan has gotten past the evil act of betrayal.  She finishes Miran's fairy tale told to Gul by saying, "Even after having ensured such great pain, the girl takes the guy's hand.  Because she believes in him.  Little by little all the evil had disappeared and all that remained was the beautiful future ahead for the two of them. The girl realized that her belief in miracles was right."  Miran has finally succeeded in getting Reyyan to forget the evil act of betrayal.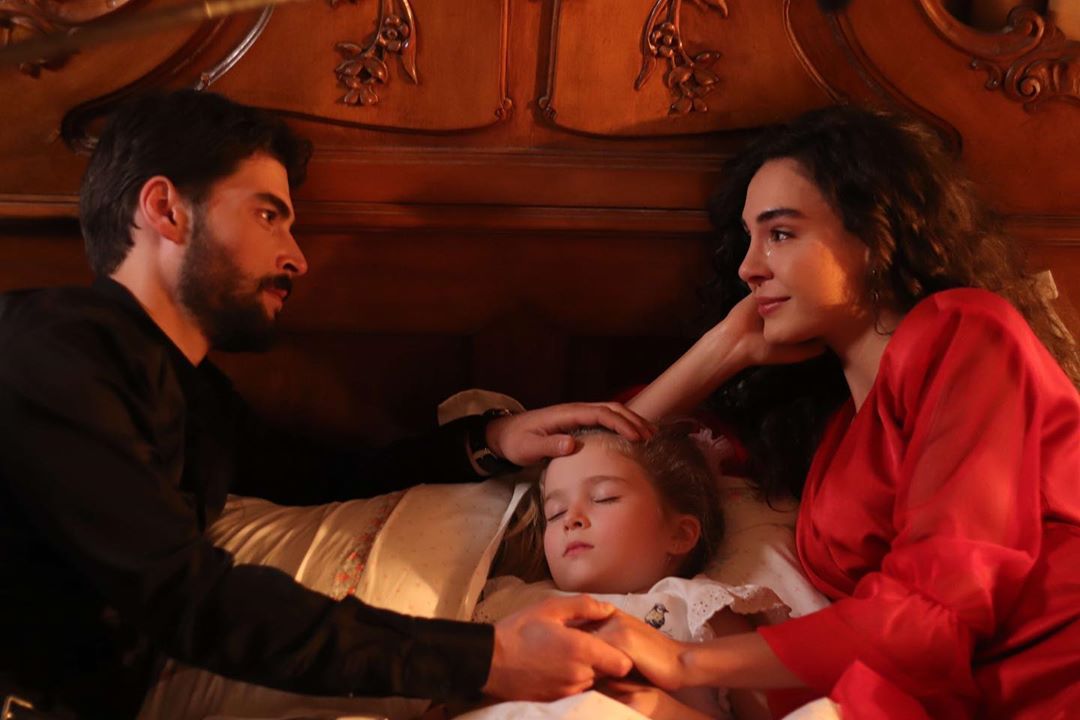 But Azize's games are never ending.  She will not rest until she uses Miran to destroy his own biological family with his own hands.  Through a series of machinations she manages to bring Azat and Reyyan together at the airport to make it appear as though they are leaving together.  And she brings Miran to witness this.  The build up of this final scene is brilliantly written.  We see Azize's plotting with Yaren, her threats against Azat to get him to comply, and her full control over Firat.  But Miran has been busy too.  Getting midnight calls, and mysterious texts, we find that Miran is on to Azize.  His suspicions about an enemy within have put him on high alert.  And at the airport we see all of Azize's plotting flitter away into nothingness.  Miran confronts her with all her deception in this regard, and holds Reyyan's hand in a sign of shifting allegiance. It will be interesting to see how Miran has been able to figure all of this out.  Some details pertaining to the gun that had his fingerprints were likely told to him by Azat himself.  If this is the case, there is truly a new Shadoglu partnership taking place.  The two cousins unbeknownst to each of them could be forming an alliance.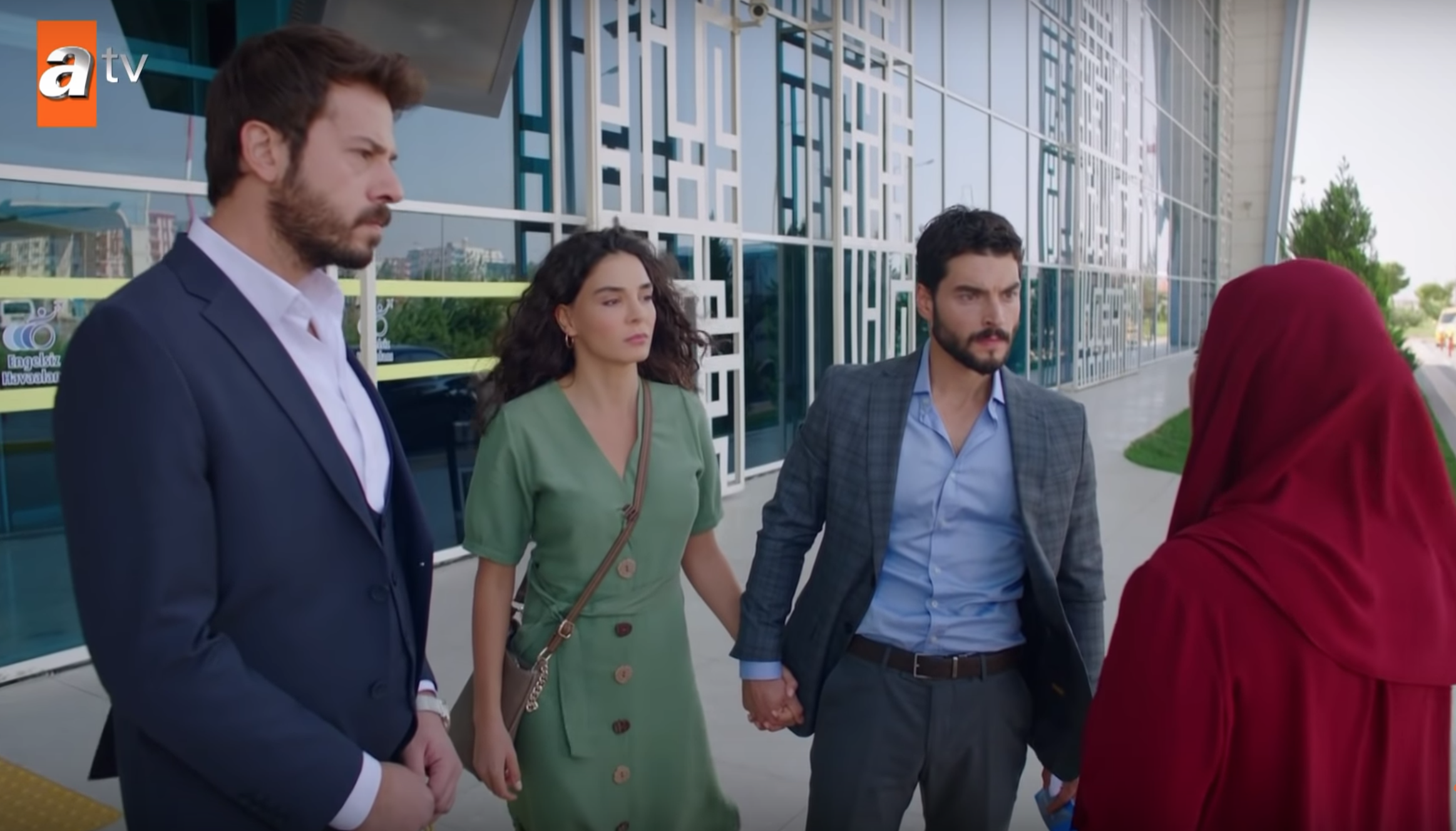 In other events in this episode Nasuh manages to get the deed to the Shadoglu mansion back and Zehra is pregnant! It seems when Miran finds out his parentage, he will have not one, but two siblings, both significantly younger than himself! And there is some hint that Hanife might have some relation to Firat.  Gonul's secret investigation reveals a photo of Firat as a child with a woman that is identified to be Hanife.
We also learn a few other interesting tidbits of information.  Azize is scarred with severe burn marks most likely a result of the devastating fire at the Shadoglu far so many years before. The fire that we learn took the lives of four people.  Not only that, but we learn that Azize was a servant in the Aslanbey mansion and married the Aslanbey heir after the elder Aslanbey died.  From Hazar we learn that there were no living witnesses to the death of Miran's mother's death, and that the ring Reyyan wears on her finger was given to Dilshah by Hazar.  In a flashback scene we see Dilshah tell Azize that the child belongs to Hazar, and that she loves Hazar.  Azize tells her that no one will learn of this, and that the child will be raised as an Aslanbey. 
Could Azize be the Aisha of Nasuh's youth?  Could it be that after the fire which disfigured her, Aisha had plastic surgery and became the vengeful Azize? Was Dilshah already pregnant when she married Azize's son, Mehmet? Is Hazar right when he says there were no living witnesses to Dilshah's death?  And more importantly, who is Yusuf Amca? Is he the little boy in Azize's family picture?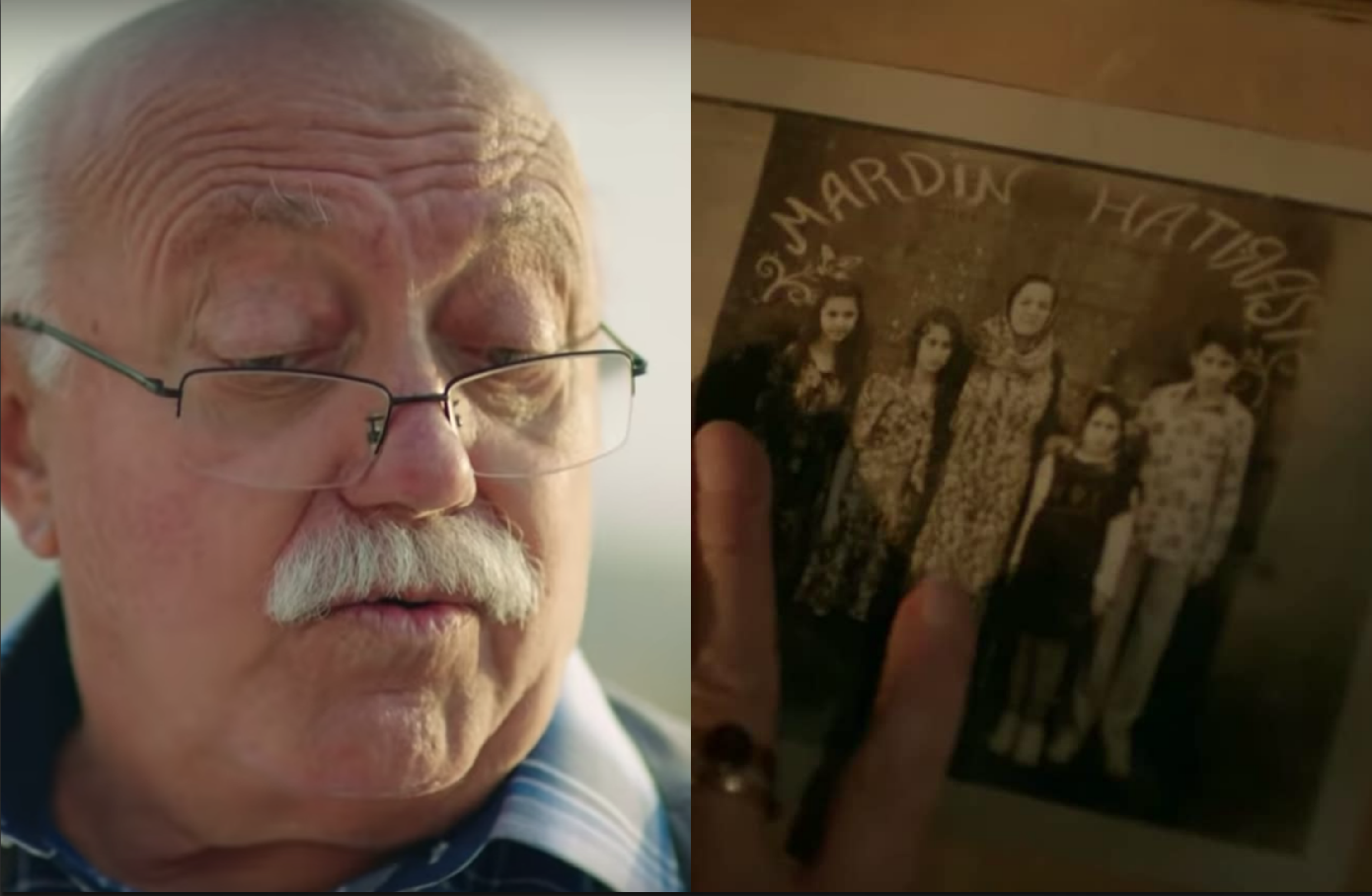 The writers of this series have woven an exquisitely intricate web of deception and intrigue.  And it seems as though each piece is related to the other.  Nothing happens in this series that is not of import, and none of the dialogue and event is frivolous.  Bravo to the writers!