Show TV today unveiled the first teaser of their highly anticipated summer series, titled 'Cam Tavanlar.' The much-buzzed-about trailer features the show's leads, Bensu Soral and Kubilay Aka, as they symbolically, in under 2 mins, demonstrate the inequalities faced by women in the corporate world of today.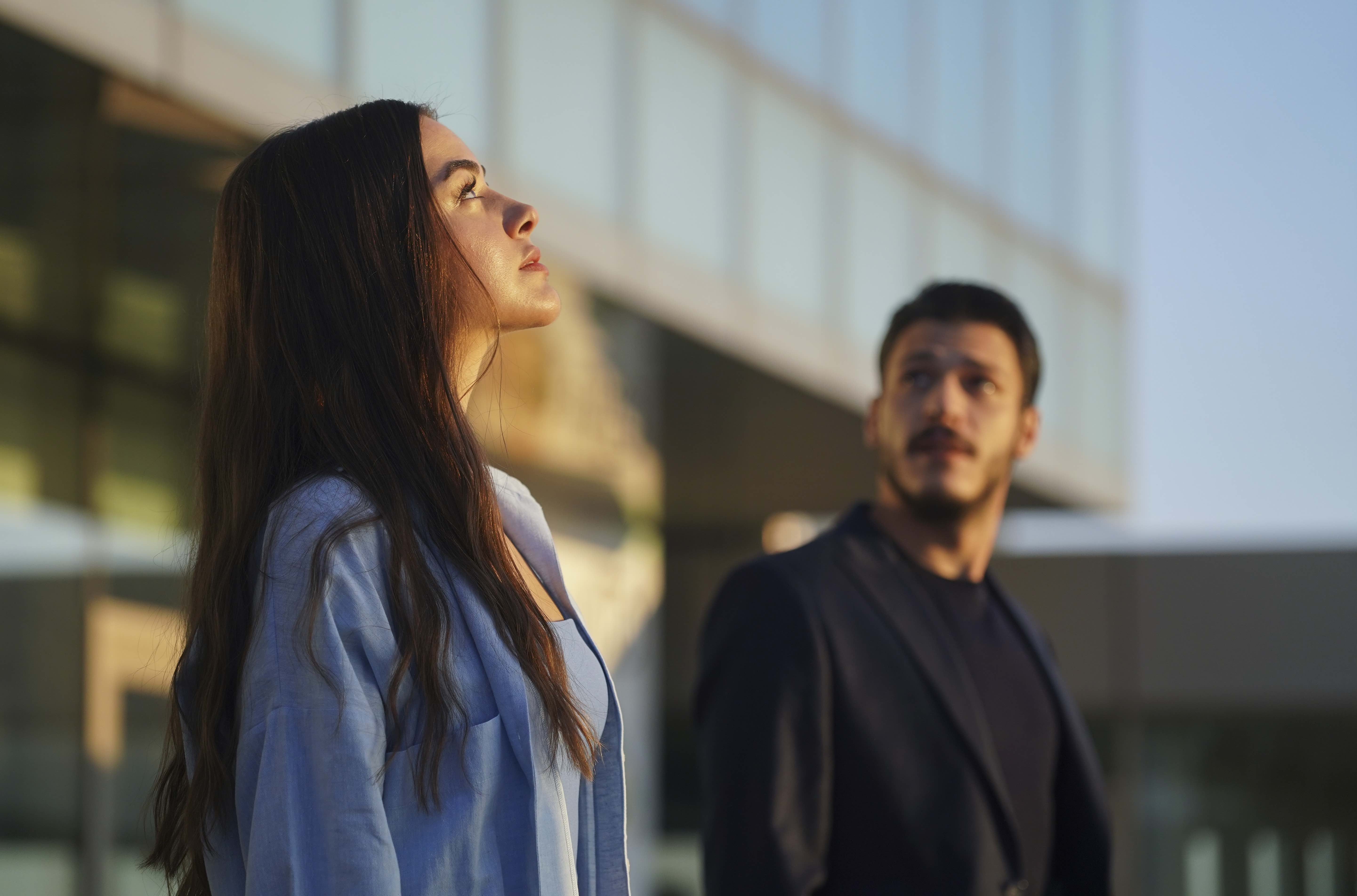 From the media release:  
The first promotion for 'Cam Tavanlar,' starring Bensu Soral and Kubilay Aka, and produced by Ojo Pictures' Kerem Çatay and Ömer Özgüner, has been released. The introduction of the series, which takes its name from the universal term given to the inequalities women face in public life, signaled to the touch race women face in the cooperate world; with Bensu Soral's character rising to the top of the cooperate world with her own efforts, as opposed to her opponent, whose many doors are easily opened to just because he is a man.
In Cam Tavanlar (which translates literally to 'Glass Ceilings'), many themes, such as competition, revenge, love, perseverance will be conveyed to the audience with a pleasant story.
 
In addition to Bensu Soral and Kubilay Aka, the cast line-up includes: Hatice Aslan, Ahmet Melih Yılmaz, Beril Kayar, Ayten Soykök, Mehmet Bilge Aslan, Şifanur Gül, Alper Kut, Aziz Caner İnan, Gizem Erdem, İsmail Karagöz, Şehnaz Bölen Taftalı and Cevdet Arıcılar.
 
Fehmi Öztürk sits in the director's chair of 'Cam Tavanlar,' which was written by the successful screenwriter Meriç Acemi. "Cam Tavanlar", which will present an unconventional summer series to the audience, will be on Show TV very soon.