Seven years since starring in one of the most popular Turkish series of all time, Aşk Laftan Anlamaz, Hande Erçel, and Burak Deniz are set to reunite in a new FOX Drama Series, Bambaşka Biri.
The series, originally titled İki Yabancı, is a TIMS&B Production, written by Ethem Özışık (Teşkilat, Maraşlı) and directed by Neslihan Yeşilyurt.
In the series, the murder of Hamdi Atılbay, committed brutally in the forest, intersects the paths of Leyla (Erçel), a young prosecutor who wants to leave her complicated past behind and establish a new order, and Kenan (Deniz), an ambitious journalist with a stable and fame-filled life, who now aims to set up a new order in his life as well. However, this murder is not only a precursor to their love but also the destruction of the truths they knew about their lives.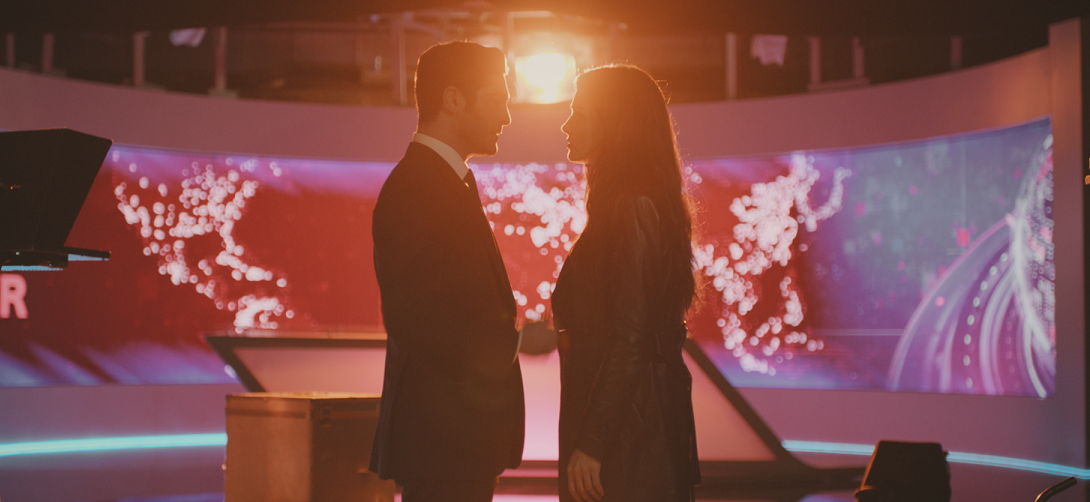 Unaware that they will be caught in a whirlpool of desire amidst conflicting interests, these two ambitious characters are drawn towards each other. Kenan is captivated by the beautiful and determined prosecutor at first sight. However, Leyla approaches Kenan with skepticism as he hides what he knows within his journalistic ambition. Leyla, who senses an indefinable unease in him, will gain a new understanding when she meets the stranger behind Kenan's eyes.
The only thing pulling Kenan towards the murder that has stirred the country is not just its news value. Finding himself unable to stay away from the prosecutor he constantly encounters throughout this case, Kenan makes efforts to get closer to Leyla. Leyla has felt the same things, but many reasons, including the fact that Kenan's father is Chief Prosecutor Turan, compel her to stay away from Kenan. Yet, Leyla gradually finds herself unable to resist being drawn to the man everyone admires.
The series cast also features Cem Davran (Turan Öztürk), Menderes Samancılar (İdris), Ferit Aktuğ (Murat), Begüm Akkaya (Yasemin), Berrin Arısoy (Nevin Öztürk), Muttalip Müjdeci (Ekrem Gediz), Gülçin Hatıhan (Şahinde Gediz), Uğur Uzunel (Tahir Gediz), Polen Emre (Nuray Gediz), Aslı Orcan (Nükhet Arslan).
Bambaşka Biri will premiere Monday, September 11 on FOX Türkiye.