Adım Farah season two is on the way. Based on the critically-acclaimed Argentinian series La chica que limpia, the fan-favourite Turkish remake follows the story of Farah (Demet Özdemir), an Iranian woman who had to run away from her country and has been struggling to survive in Istanbul, making ends meet by working as a cleaning lady to maintain the medical treatment to save her ailing son. After unintentionally witnessing a murder, Farah is forced to become a mafia accomplice to keep her and her son safe.
On the rating front, the 14-episode first season of the crime drama averaged 3.84 in Total, 4.04 in AB, and 4.81 in ABC1, and renewal was a sure thing, albeit airing on FOX, as the series' leads, Demet Özdemir and Engin Akyurek, are brand ambassadors of Disney Plus Türkiye.
When will season 2 of Adım Farah premiere?
September can't come soon enough. If all goes as planned, Adım Farah will return when the 2023-2024 season kicks off this Fall. It's worth mentioning that Adım Farah is the only show making a comeback on FOX this Fall, which implies that FOX will accord top priority to its premiere.
What can viewers expect from season 2 of Adım Farah?
Dikkat, spoilers ahead!
It's common for Turkish remakes to deviate significantly from the original, particularly after the first season. This leaves room for various possibilities in the upcoming season, particularly with the unresolved cliffhanger from the previous season. If the series stays on course, the character Farah, in her quest to save her son's life, is poised to become an increasingly influential figure in the criminal underworld. As she climbs up the ranks, so will the number of her friends and foes, more of the latter, of course. Then there's Farah's husband Behnam, played by Feyyaz Duman, who Farah and Tahir thought was long dead but is still very much alive and well. Going based on the original series, Behnam is intent on causing chaos and will not hesitate to use his own son as a pawn in his schemes. Lest we forget, the cops are also on Farah's tail.
TL;DR in the new season, we will be crossing our fingers and toes for our güzel trio.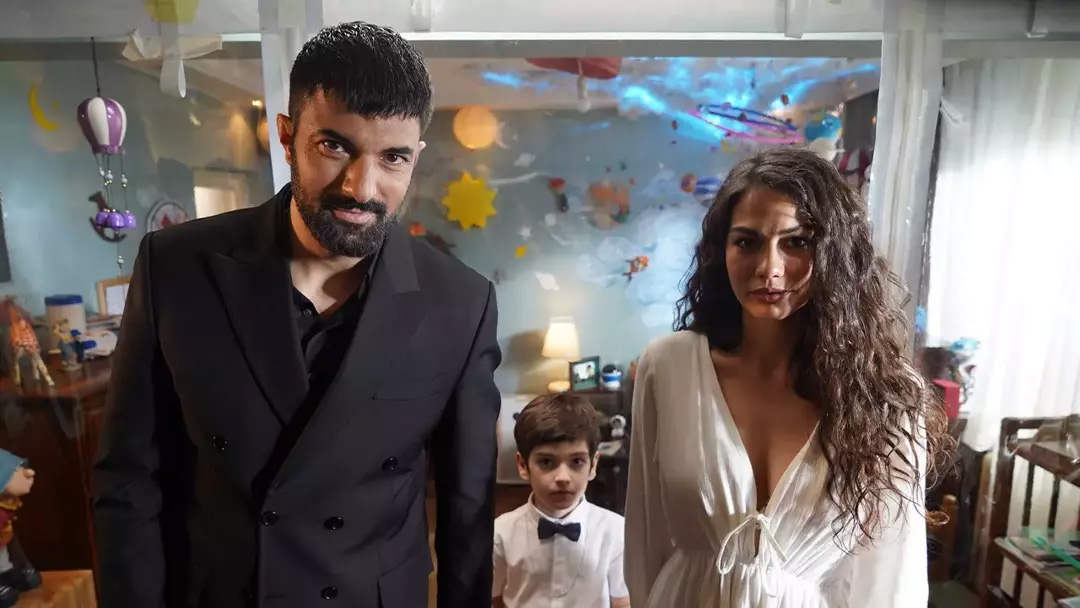 Who will be in the cast of Adım Farah season 2?
Although there have been some reports of actors not coming back for the upcoming season, you can rest assured that the main stars, Demet Özdemir and Engin Akyurek, will be returning in all their glory. We can likely also expect Fırat Tanış (Mehmet Koşaner), Senan Kara (Vera Akıncı), Lale Başar (Perihan Koşaner), Oktay Çubuk (Kaan Akıncı), Derya Pınar Ak (Gönül Koşaner) and of course, the 2023 Dizilah Güzel Awards winner for "Best Child Actor," Rastin Paknahad (Kerimşah) to return. Elsewhere, Veteran actors Mustafa Avkıran and Ali Sürmeli who played Ali Galip Akıncı and Orhan Koşaner respectively, will not be returning in the new season as according to reports, their storylines have been completed.

⬇️ Let us know in the comments what you'd love to see in season 2 of Adım Farah.