The balance of happy times versus angst-filled plots seem skewed in how some of the dizi stories get told. We spent 8 episodes buidling the EzGur journey to them acknowledging their feelings for each other, where I liked how it was a focus on two mature adults making a choice to become a couple. And within the next episode in came deranged, interfering parents whose only mission in life is to control their child's life. This obnoxious parents trope is overdone and I liked that through the course of the two episodes Ezgi, at least, was able to put a mirror in front of her mother's face. Ezgi also forces her other well-wishers to understand that sometimes we can get so caught up in the zeal of saving our friends from making life mistakes that we lose perspective on where the lines should be drawn. There is a big difference between helping a friend versus forcing a friend into the path that we think is right for them. By the art of their self-reflection and realization, Deniz and Cansu understand their mistake, and appreciate that Ozgur may, after all, be the one who makes Ezgi happy.
KNOW THYSELF
Ezgi and Ozgur are like giggling teenagers as they try to sneak in loving moments in between a bustling workplace and overcrowded home environment where the mothers are having a field day in being unwelcome busy bodies. They are fighting a proxy war on behalf of their non-participating children, and it is more about their egos rather than what is really good for their child. None of them ever ask Ozgur or Ezgi what it is that they want and why, and they have latched onto superficial clues to decide what is best for their respective child.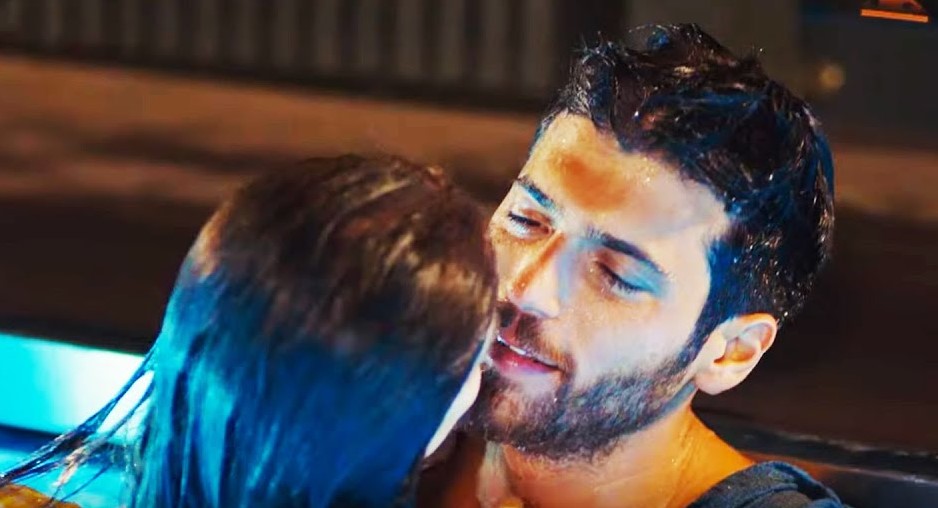 When all the interference leads to misunderstanding and Ozgur's impulsive break-up, a broken Ezgi travels back to Bursa with her parents. Seeing her so heart-broken, her mother realizes that she made a mistake. I can only hope this realization is not a flash in the pan as some characters are shown to have a memory of a goldfish in the dizi world.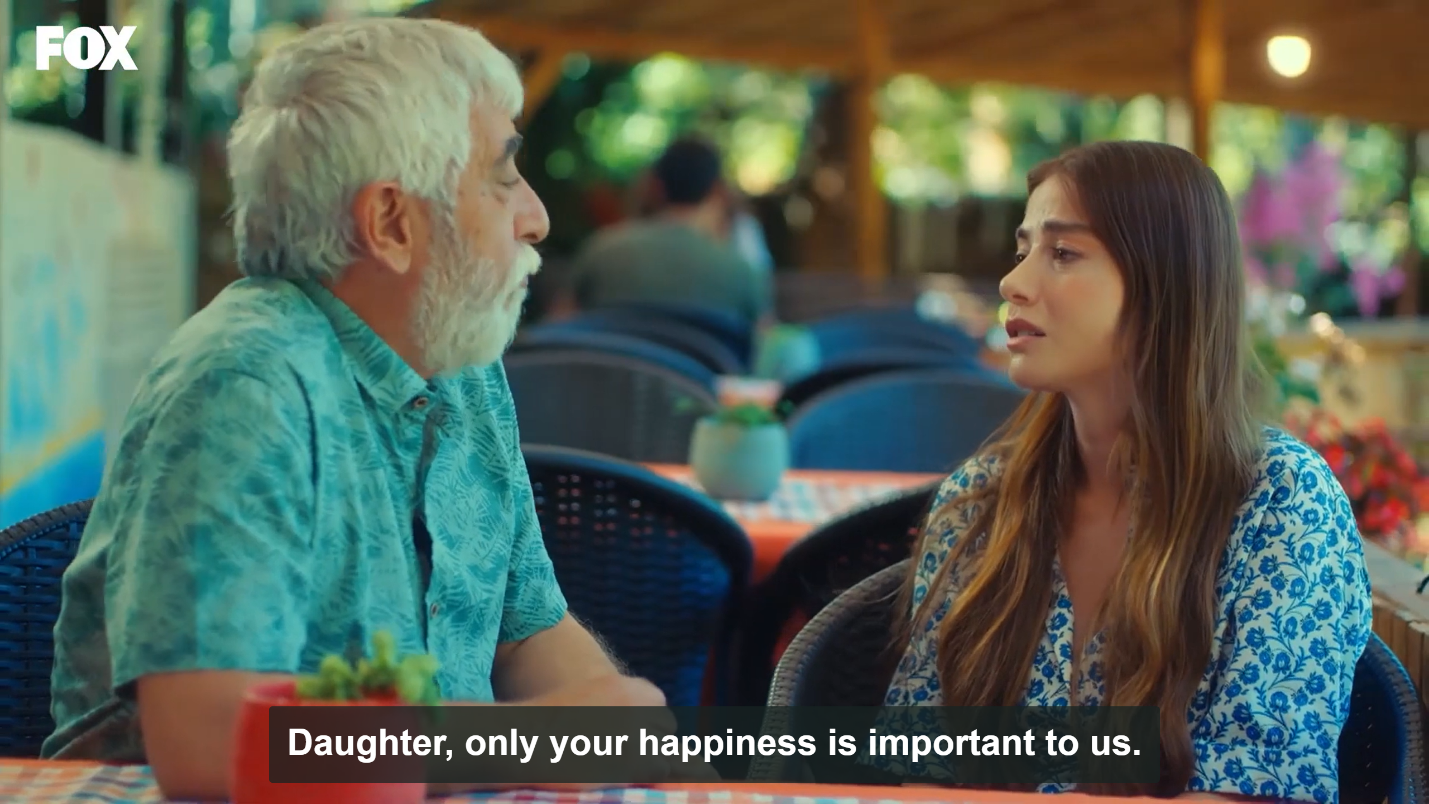 I loved Ezgi's conversation with Unal, where she questions whether she knows herself enough and whether she's clear on what she really wants. Society has drilled the idea of marriage and kids into her head, and she is so fixated on that goal that all she is left with is a broken heart and broken dreams. Maybe she needs to change how she approaches life. And Unal tells her that joy and pain go hand in hand with love, and that as parents they just want for her to be happy, whether she decides to marry or not. In a conservative, patriarchal society, to have this kind of advice come from a father figure is powerful and liberating. Without delving too deeply into the morality of this stance and how it might be interpreted in the broader social system, the message that one should trust themselves and be on a path that makes them happy is not mutually exclusive with how a society can thrive.
Throughout these episodes, Ezgi comes into her own and she manages her interactions with Ozgur on her own, without counsel from her posse or parroting words from others. This is progress for Ezgi, especially in light of the kinds of failed relationships she has had.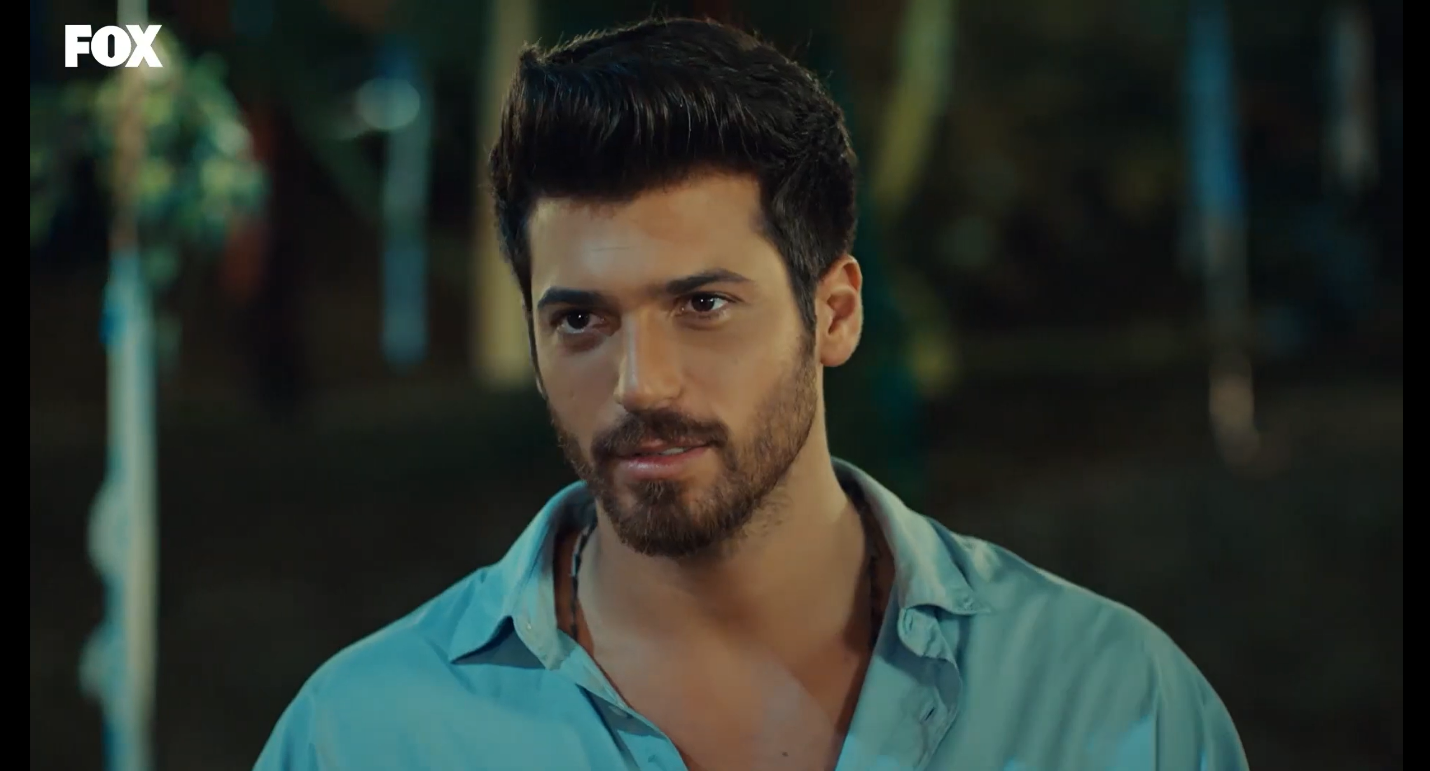 Ozgur, on the other hand, always cocky and self-assured, is out of his element, being in love for the first time. He's forgotten what he knows of his suave self and allows a sleazeball like Serdar to rattle his poise. Does he really believe that Ezgi is lying to him or is that his last strain of self-preservation forcing him to believe the worst so that he doesn't lose himself completely? When he learns the truth, his resolve to win Ezgi back is contrasted with Serdar's superficial efforts to appease Ezgi. For Serdar this is a game to be won against Ozgur and has nothing to do with his feelings for Ezgi. It's lovely to see that Ezgi now has enough self-confidence to know the real from the fake.
THE SNAKE PIT
Turkish drama seems to revel in varying levels of caricatures when it comes to their slew of characters. We have a Tolga who has entered the scene out of the blue, as Ozgur's sworn enemy. And Tolga, Serdar, Yesim and Irem are all connected to each other and all have an agenda against Ogzur, Ezgi or both. The lack of depth in each of their characters and their back stories foretells a narrative that will be messy and unresolved. Ozgur has already hit Serdar once, has broken Tolga's belongings, and we know from Episode 12 trailer that more of his aggression is coming. I liked the calm and collected Ozgur and I really don't think it necessary to show a lack of self-control being synonymous with being in love.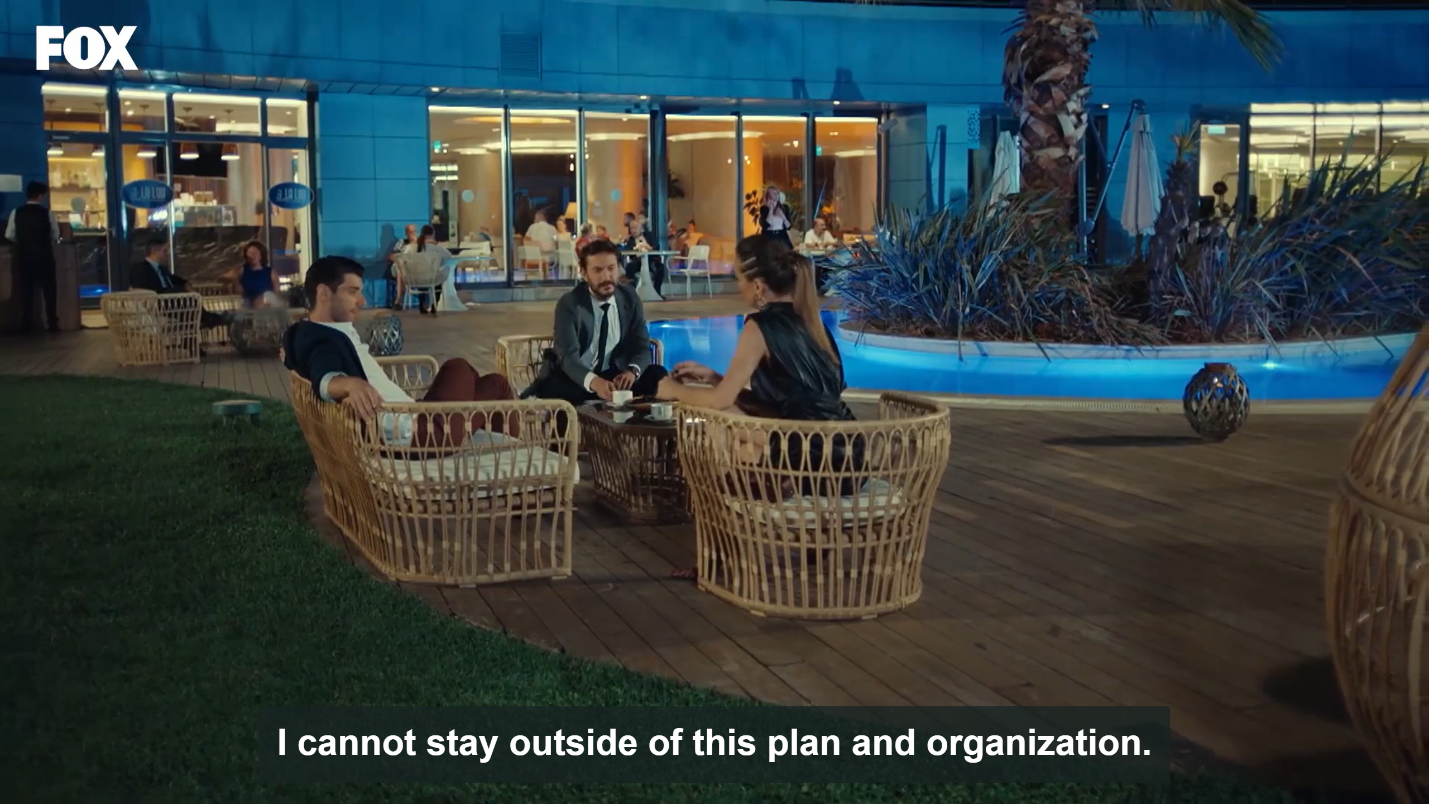 All I can say is, I hope all the snakes in the pit end up self-destructing and the story recalibrates to focus more on the dynamics in mature relationships that morph to the demands of modern Istanbul.
TRUST
I already mentioned this in my last review that we are socially conditioned to judge the good versus bad based upon visual and other clues we are taught to sift through. Ozgur is flamboyant, runs a night club, has had a string of women in the past and sinfully good-looking. From all that girls are taught to treat as red flags, Ozgur has them in spades. On the other hand, Serdar is the posterchild for a perfect husband, in his preppy clothes and successful career as a doctor. There is a lesson in all that glitters is not gold, and sometimes you will find a diamond in the rough. Ezgi got to know the real Ozgur, trusted her instincts and picked him, but I feel Ozgur himself doesn't believe in his good luck and, as such, at the first sign of a possible misinterpretation, he wants to step away from Ezgi. She rightfully tells him that there can never be a relationship without trust. Ozgur understands his mistake and is only too happy to be back with Ezgi when she also realizes that she had underestimated Ozgur's dedication to her.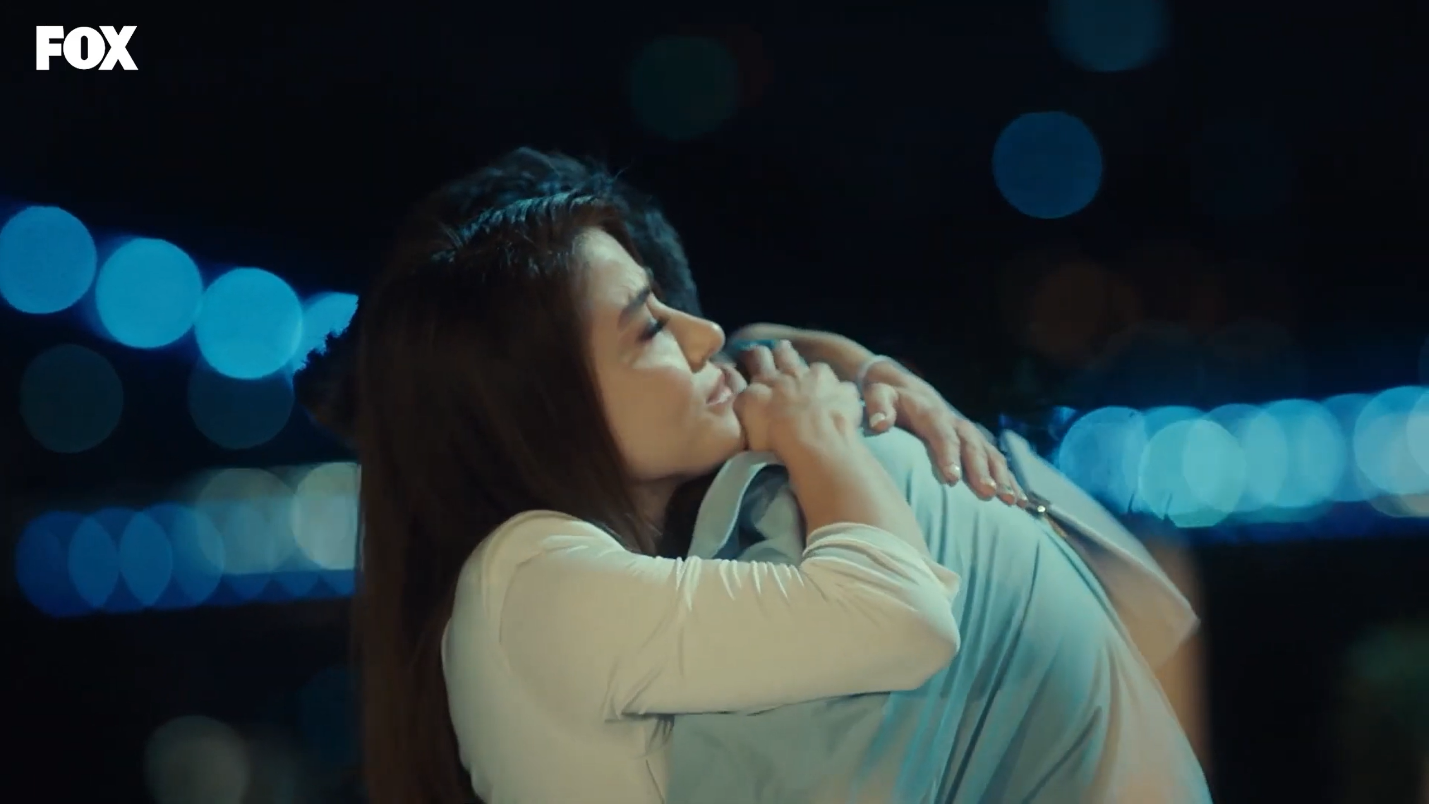 Throughout the two episodes, EzGur purged the negative influences on their relationship (Ozgur's weird mother and aunt notwithstanding), and they are proud to stand against the world together. As more trouble comes out of the woodwork in the form of the snakes and other life situations, will they be able to preserve their love and make that the crux of how they shape their lives together regardless of what life brings their way? I hope Asli will focus more on these evolving dynamics of their relationship and not spread herself too thin on irrelevant and unrelated characters and events.
Due to life changes, I will have to make this my last review for Bay Yanlis. It has been a wonderful experience sharing this with you for as long as I could and I am grateful for Dizilah for being so welcoming. I am also grateful to all the readers who have been supportive over the last several weeks. Till we meet again!
Article copyright (c) Dizilah & mh./ @entrespire, twitter