by Paola Cesarini
The much-awaited news about Çağatay Ulusoy's next project has finally arrived. As of January 2021, he is busy filming "Yeşilçam" — a Iimited series produced by Eastern Sunrise Films (ESFilm) for BluTV — where he performs the lead role.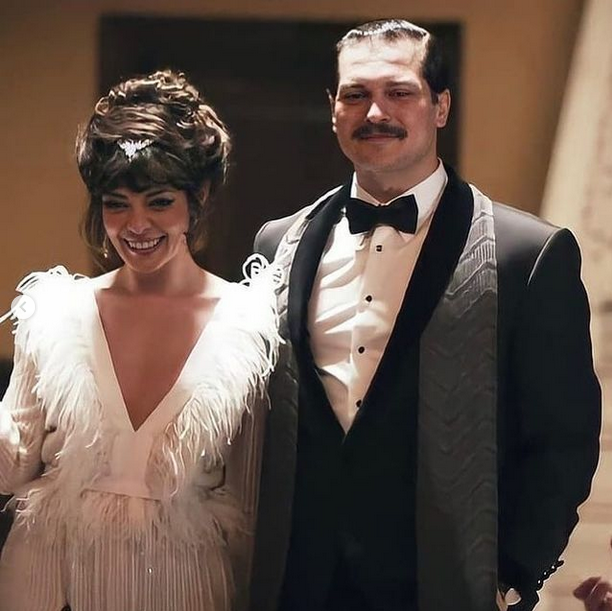 The series is directed by acclaimed and extremely prolific film-maker, writer and producer Çağan Irmak, well known for films and TV series such as "Çemberimde Gül Oya," "Asmalı Konak," "Babam ve Oğlum," "Çalikusu," "Issız Adam," "Tamam mıyız?," "Gülizar," and "Çocuklar Sana Emanet." According to Rekin Teksoy, Irmak has the ability to show that popular cinema can still successfully appeal to wide audiences, well beyond those who have traditionally watched Turkish films.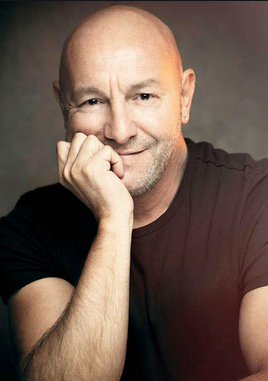 "Yeşilçam" sheds light on a key period in the history of Turkish film by depicting the behind-the-scenes of Yeşilçam cinema era. The script is authored by two well-known screenwriters: Levent Cantek (Bozkir, Eski Hikaye, and Mor Menekseler,) and Volkan Sümbül ("The Protector," "Içerde," "Nefes Nefese," "8 Gün," and "Kurtlar Vadisi: Pusu.") Based on their previous work, "Yeşilçam" promises to be a drama, full of action and intense emotions. We hope, however, that the writers will be able to insert humor just like in "The Protector" and "Içerde," since the subject matter potentially lends itself to comedy as well.
Producing "Yeşilçam" is none other than Eastern Sunrise Films. Founded in 2014, ESFilm is a young, but very resourceful production company, with offices in both Istanbul and Los Angeles. It has a record of crafting detailed, large-scale, costume, period, and action films and TV shows in connection with Ottoman and Turkish history, such as the movie "The Ottoman Lieutenant," and the "Filinta," "İsimsizler," and "Payitaht: Abdülhamid" series. These have met with remarkable success at home and abroad, but also significant controversy for the historical subject matters they have dealt with. "Yeşilçam" is ESFilm first production set in the 1960s against the historical background of the world of Turkish entertainment.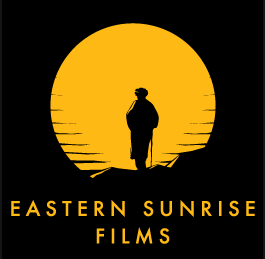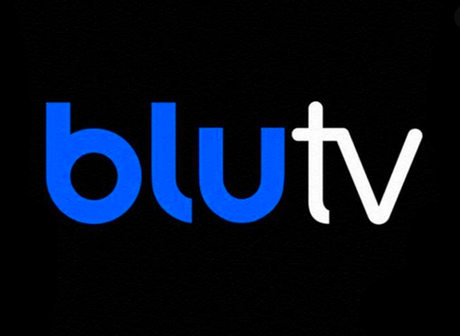 "Yeşilçam" will appear on BluTV, which is currently Turkey's leading subscription video-on-demand service and the top online platform for Turkish TV series in the Middle East, North Africa, and Latin America. Founded in 2015 by the Doğan Group, BluTV strives to provide internationally successful movies and TV series to Turkish viewers and to make Turkish TV series available to the Arabic and Spanish speaking world. BluTV is also engaged in high-quality and successfully exported original productions that differ substantially from mainstream Turkish dizi, such as "Masum," "7Yüz," "Sıfır Bir," "Yaşamayanlar," "Bozkır," "Behzat Ç.," "Aynen Aynen," "Sokağın Çocukları," "Alef," "Saygı," "Yarım Kalan Aşklar," and others. "Yeşilçam" is BluTV's most ambitious original production to date.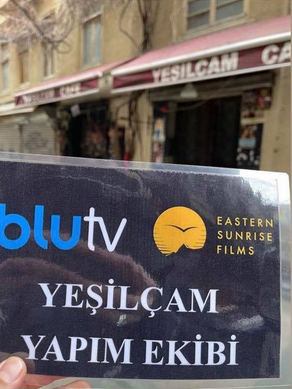 The series takes place in the 1960s — i.e. the golden era of Yeşilçam — and is being shot in Istanbul's Beyoğlu district historical locations tied to that period, such as Yeşilçam and Ayhan Işık Streets. The story is told through the eyes of film producer Semih Ateş, interpreted by Çağatay Ulusoy. The filming of the first season, which consists of 10 episodes, started on 16 January 2021, while the series should be released sometime in late Spring.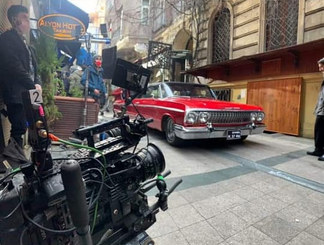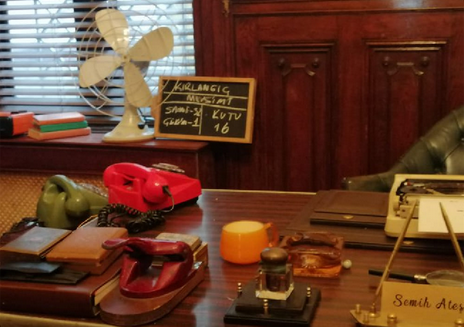 Beautiful and talented Afra Saraçoğlu will feature as Tülin, one of Çağatay Ulusoy's female co-stars in "Yeşilçam." Afra was born on December 2, 1997 in Istanbul. Despite her young age, she is an experienced actress, having appeared in leading roles in films such as "İkinci Şans", "Kötü Çocuk" and "Iyi Oyun", and in several TV series ("Kardeş Çocukları", "Fazilet Hanımın ve Kızları," and "Öğretmen.") The other main female character is Mine, interpreted by Selin Şekerci. Selin is a popular Turkish actress, known for many films and dizi, such as "Kaçak Gelinler," "Acı Aşk," "Çoban Yıldızı," "Siyah Beyaz Aşk," "Kızım," and "Çatı Katı Aşk."
"Yeşilçam's" supporting cast also includes stellar names. Transgender Turkish actress, singer, and LGBT rights activist Ayta Sözeri interprets Kuvvet. Famous 1970s film actress/singer Güngör Bayrak came out of semi-retirement to play the role of Belkis. Theatre and film actress, writer, and musician Nilüfer Açıkalın gives life to Adviye. The renown performer Yetkin Dikinciler will interpret Reha. The cast also includes Selin Kahraman as Aysel, Bora Akkaş as Hakan, and Özgür Çevik as Izzet. Finally, experienced stage, TV ("Afili Aşk,") and film ("O… Çocuklari," "Vizontele," "Ayla," "Organize Işler") actor Altan Erkekli, and Ercüment Fidan have also joined "Yeşilçam" in roles yet to be announced. Most of the cast members have successful parallel careers as singers. Hopefully, this means that "Yeşilçam" might have a substantial musical component.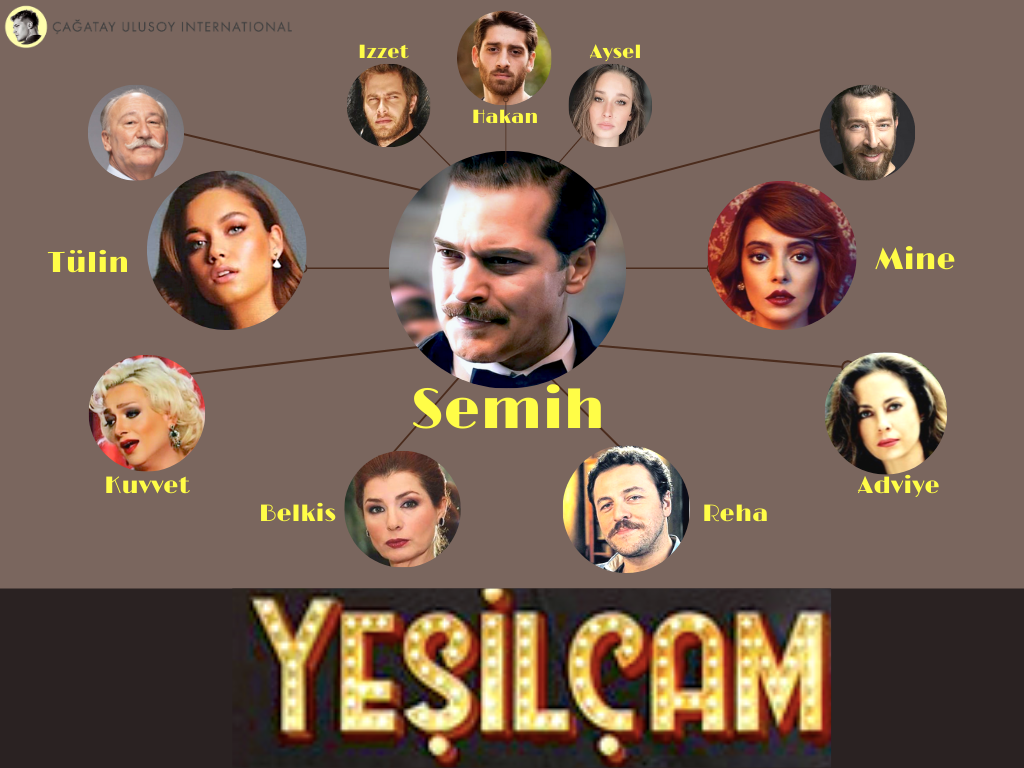 Yeşilçam (literally "The Green Pine" in Turkish) refers to the Turkish film art and industry in the post-WWII era and is named after Yeşilçam Street in the Beyoğlu district of Istanbul, where many actors, directors, crew members, and studios were based. An important part of Turkish culture, Yeşilçam delivered in its heyday entertainment to audiences in Turkey and to Turkish expatriates abroad with a production of 300+ films each year. Through Yeşilçam, cinema ceased to be a form of American and European-derived entertainment reserved exclusively to the westernized class in Istanbul and other big cities and became a popular activity spreading even to the small villages in Anatolia.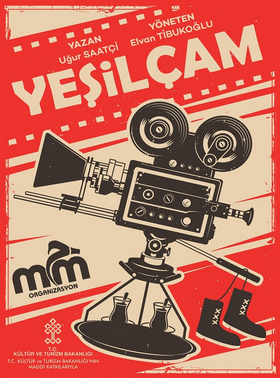 As reported in filmreference.com, "in 1966 Turkey was fourth, just behind India, in world film production, with 238 films. Many of these were moralistic melodramas focusing on the theme of modernization and the relationships between heterosexual couples from different social and economic classes, which affirmed traditional gender roles and social values against "degenerate" modern lifestyles: Surtuk (Streetwalker, 1965), Karagozlum (My Dark Eyed One, 1967), Ask Mabudesi (Love Goddess, 1969), Dila Hanim (Mrs. Dila, 1977). Also popular were serial comedies: Hababam Sinifi (Class of Hababam, 1975–1978), Turist Omer (Omer the Tourist, 1964–1973), Tosun Pasa (1976), Kapicilar Kirali (The King of Doorkeepers, 1976); historical action and adventure serials and films: Kara Murat (1972–1978), Malkocoglu (1966–1971), Adsiz Cengaver (The Warrior Without a Name, 1970); and detective and gangster films: Cingoz Recai (Recai the Shrewd, 1969), Vur Vur Kac Kac (Hit Hit Run Run, 1972), Umutsuzlar (The Hopeless Ones, 1971)." According to Turkish film scholar Dilek Kaya Mutlu, many of these films were ambivalent in their message, in that they 'constructed modernity as a desired state, while at the same time criticizing it as "cosmetic westernization" and reaffirming traditional social and cultural traits.'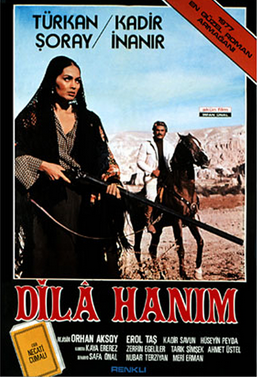 With the advent of television and a changing social climate, Yeşilçam started to decline in the late 1970s. By the 1980s, Turkish film production had fallen drastically to only sixty-eight films per year, with work shifting markedly towards quirky unauthorized B-movie-type remakes of Hollywood blockbusters films and TV shows, such as Star Wars, Star Trek, The Exorcist, E.T., and Superman. Initially undervalued, these films are currently experiencing renewed interest as an idiosyncratic national cinematic genre.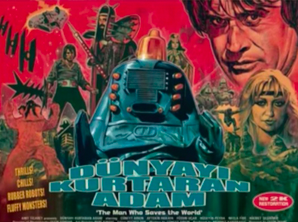 Blue TV's ambitious production of the series "Yeşilçam" should thus be seen in the context of the ongoing revaluation by academics and film aficionados alike of this remarkable era of Turkish cinema. Yeşilçam is now being appreciated both for its pioneering bravado, its socio-cultural significance, and as a brilliant example of the cultural globalization that took place in film industries all around the world, from Turkey to India and the Philippines. In light of Çağatay Ulusoy's evolving career plans, which include becoming a filmmaker himself, his personal and professional interest in joining this series appears fully justified.
Upon hearing the news, our mind went to Çağatay's birthday picture last September, in which he donned a retro mustache that was indeed reminiscent of the Yeşilçam era. Then, perhaps, the Turkish star – who is well known for his chameleon-like transformations – was trying out a different look for his next project, just like he did last year in preparation for "Müçadele Çikmazi." In particular, he resembled a great deal Ayhan Işık, who remains a pioneer of Turkish film, and among the most famous performers during the golden era of Yeşilçam cinema.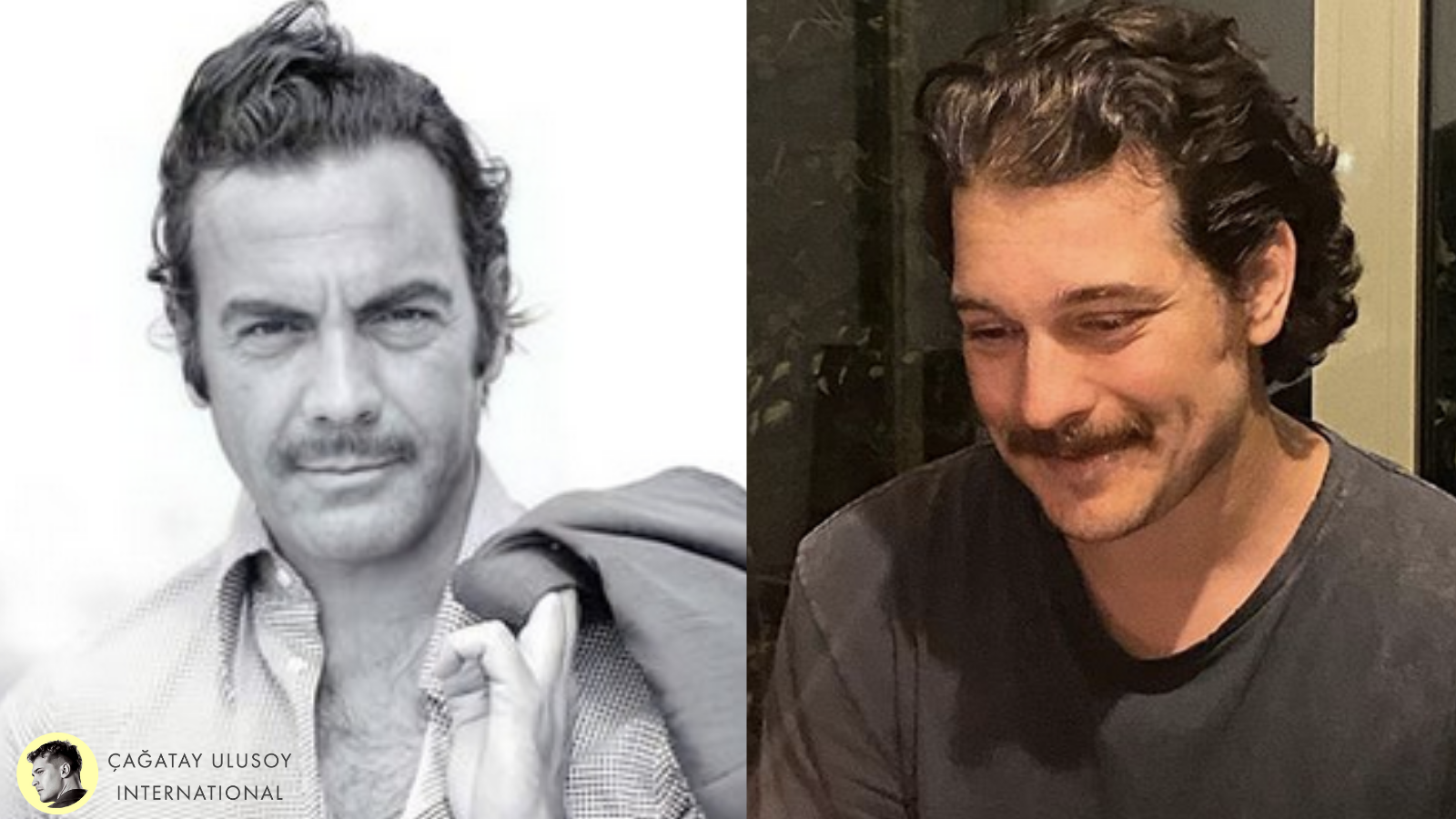 His consent to participating in the Blue TV series comes after he allegedly declined several previous offers, from "Barbaros" to "Rekabet." Çağatay Ulusoy is in such high demand these days, that he can afford to pass on any project that fails to meet his high standards. A budding producer, screenwriter, and director himself, his role in any project is also progressively expanding beyond the acting realm. With great reason, then, there is great excitement about "Yeşilçam" both from his fans, and from the Turkish entertainment industry as a whole.
---
For more information about Çağatay Ulusoy visit Cagatay Ulusoy International on its website and on its various social media platforms.
To learn more about the late Yeşilçam era in Turkish cinema, please watch Cem Kaya's interesting 2014 documentary entitled "Remake, Remix, Rip-Off: About Copy Culture & Turkish Pop Cinema."