The Turkish TV industry took center stage at this year's IEmmys International Academy Day, a high-level, by-invitation-only 4-day event designed to shine a spotlight on the culture and media industry of a specific region and foster a better understanding of regional business models and cultural institutions to help facilitate cross border collaboration. In the past, the event has been held in places like Beijing, Rio de Janeiro, Jerusalem, Hong Kong & Shenzhen, and Mexico City.
This year's edition of the International Academy Day, which took place in Istanbul, Türkiye, from May 31 - June 3, was hosted by powerhouse Turkish production house Ay Yapım, and featured appearances from Academy Members from over 25 countries. Members in attendance got a deeper look at the Turkish television industry, with panels & keynote sessions from Türkiye's finest stars and the masterminds behind the camera. Among the discussions, was a panel on the role of Women and their Impact on the Success of Turkish Content moderated by actor Kerem Bürsin and featuring International Emmy® Award Nominee Ece Yorenc, scriptwriter Sema Ergenekon, Netflix's Head of Turkish Originals Chief, Pelin Distas and actress Beren Saat.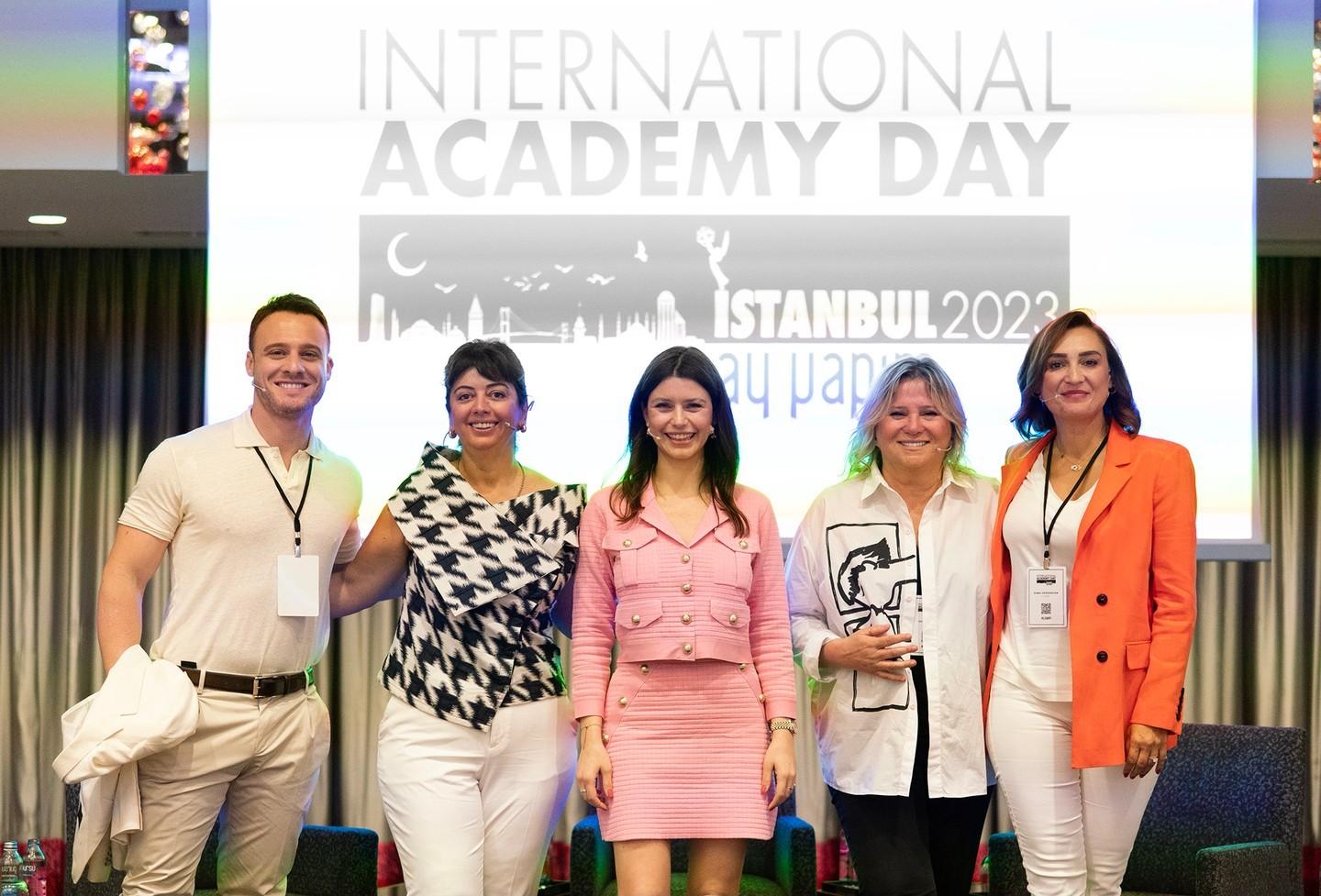 The event ended with a bang on Friday, June 2, with many internationally-recognizable Turkish actors and actresses in attendance at a wrap party held in Istanbul. Stars in attendance included Kenan İmirzalıoğlu, Sinem Kobal, Serenay Sarıkaya, Halit Ergenç, Birce Akalay, Kerem Bürsin, Pınar Deniz, Kaan Yıldırım, Demet Evgar, Serkan Keskin, Meriç Aral, Beren Saat, Canan Ergüder, Kenan Ece, Aras Bulut İynemli, Tolga Sarıtaş, Zerrin Tekindor, Alina Boz, Yasemin Allen, Erkan Kolçak Köstendil, Cengiz Bozkurt, Kaan Urgancıoğlu, Miray Daner, Rıza Kocaoğlu, Ahmet Rıfat Şungar, Hazar Ergüçlü, Hatice Aslan, Ayça Ayşin Turan, Hafsanur Sancaktutan, Kubilay Aka, Perihan Savaş, Demet Akbağ, Yiğit Özşener, Aslıhan Malbora, Berkay Ateş, Defne Kayalar, Ceren Moray, Çağlar Ertuğrul, Erdal Özyağcılar, Neslihan Atagül, Yurdaer Okur, Hilal Altınbilek, Bensu Soral, Melike Yalova, Selim Bayraktar, and more.
Check out some photos from the party below: