International distributors are taking over Cannes for the 2023 edition of MIPTV,  the global TV market, which is set to run over a concentrated three days — April 17-19. 
As Turkish Dramas continue to be all the rage, we have highlighted below some of the season's hottest titles, generating buzz at home and abroad.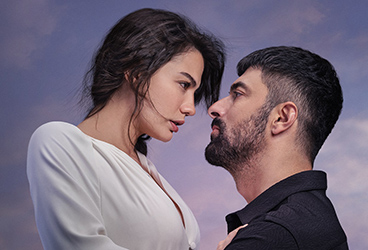 Farah (Adım Farah)
Distributed by: Calinos Entertainment
The Turkish version of the award-winning Argentinian scripted series "La Chica Que Limpia," follows the titular character, an Iranian woman who runs away from her country and ends up living in Istanbul. Farah works as a cleaning lady in order to afford the medical treatments needed for her ailing son. Farah's life changes drastically after she unintentionally witnesses a murder, and just when she's about to be killed for being a witness, she uses her cunning and intelligence to save herself, offering up her skills to clean up the crime scene. Thereafter, Farah forges her own path in the criminal underworld, doing whatever she has to survive. The series stars Demet Özdemir (Early Bird, Butterflies, No. 309) alongside Engin Akyürek (The Ambassador's Daughter, Black Money Love)
---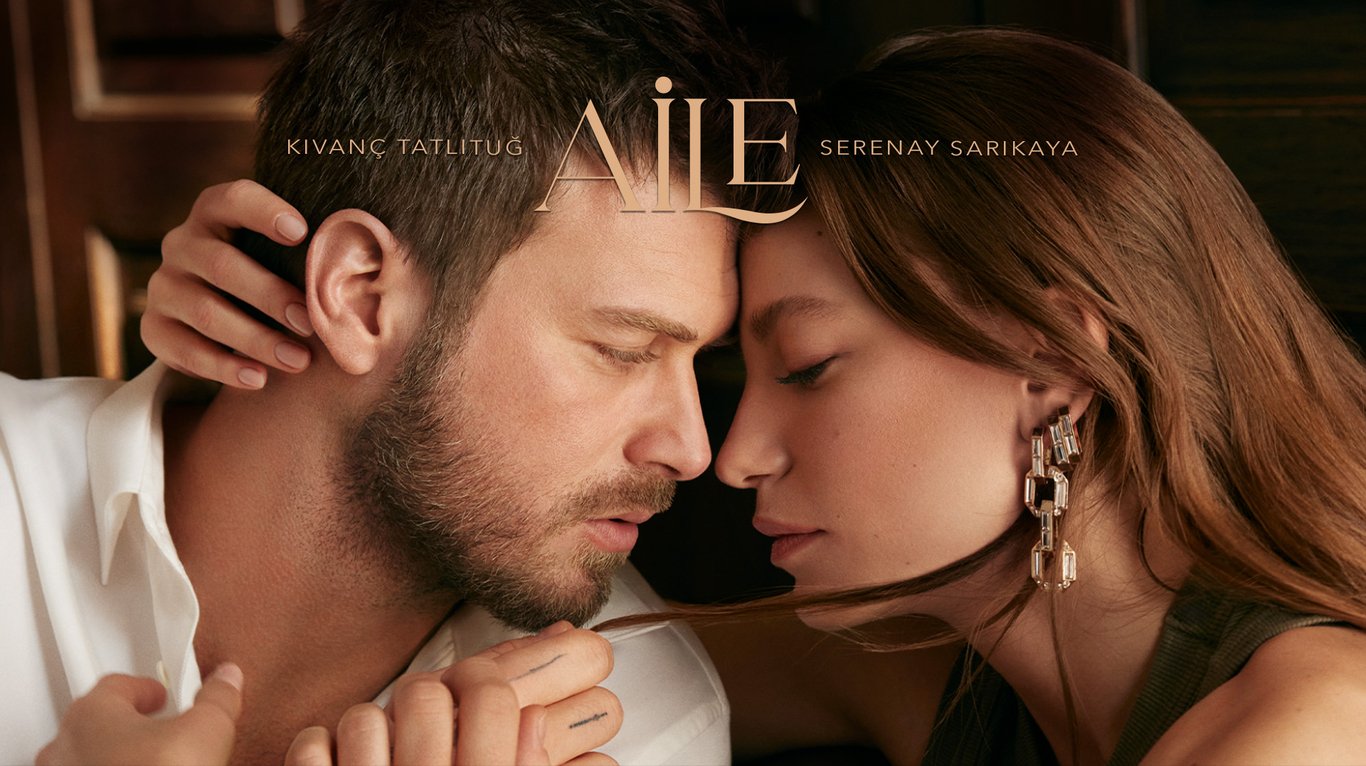 The Family (Aile)
Distributed by: MADD Entertainment
"Where damage is done with the best intentions" is the slogan for this Ay Yapım-produced hit drama series starring fan favorites Kıvanç Tatlıtuğ ( Brave and Beautiful, Forbidden Love, Kuzey Güney) and Serenay Sarıkaya.
The series centers on Istanbul's most notorious crime family, The Soykans, headed by Aslan Soykan. While Aslan heads their illegal activities out of the household, at the dinner table, his mother Hulya rules with an iron fist. She has managed to keep the unruly clan together with a set of unbreakable traditions, the foremost being, "You can't escape from the table!" All that goes up in smoke when Aslan disrupts family dinner for the sake of a woman he just met, the beautiful psychologist Devin. Devin and Aslan fall in love, and as they become closer, the psychologist can't help but diagnose his discordant family. But can a psychologist thrown right in the middle of a battlefield heal everyone? And can she deal with a narcissist like Aslan without fully recovering from her own wounds?
---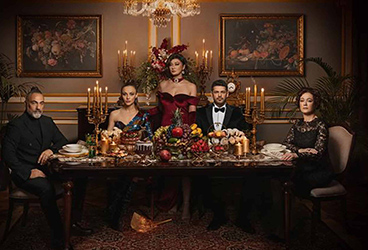 Farewell Letter (Veda Mektubu)
Distributed by: Kanal D International
In a twist of fate, two former lovers are reunited after their children fall for each other. Alanur's life, which was completely dependent on Ziya, turned upside down with the letter. Exactly 30 years later, the paths of Yıldız and Karlı families cross again. The fate of two opposed families, especially Alanur and Ziya, is now in the hands of their children, Aslı and Mehmet. While love is waiting to be in the right place at the right time, the fate of Aslı and Mehmet unites in the wrong place at the wrong time. Aslı will go to Sorbonne, one of the most prestigious schools in France, and Mehmet will marry Hatice, whom he loves like a sister. Despite their families' objections, they choose to walk this path together. What these two fresh lovers don't know is that the roots of their strong feelings go back much further, 30 years ago when Mehmet's father Ziya, and Aslı's mother Alanur were about to get married, and Ziya instead suddenly disappeared and left Alanur all alone.
---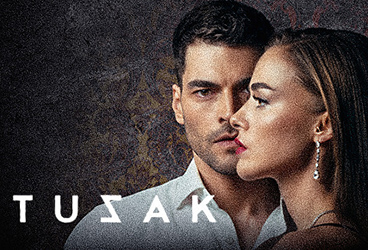 Tuzak
Distributed by: Inter Medya
This thrilling series tells the story of three siblings Mahir, Umut, and Umay whose springs of life were taken from them. Who is bad, who is real, who is fake? In such a mixed-up world, three siblings Umut, Mahir, and Umay who came together for a common purpose, find out that they don't have the bond they thought they had. On the other hand, Güneş, Güven, and Mete are the siblings, each one of whom believed that their father's approval and their comfortable lives were more important than the other. Umut, as he is taking revenge on this family he hates, goes through his biggest conflict thanks to Güneş, the girl whom he believes to be the love of his life with each passing day. Güneş doesn't know the real identity and purpose of Umut whom she knows as a dirty lawyer Çınar Yılmaz. She will entrust her family's and her own future to this man whom she falls in love with... Akın Akınözü (Hercai) and Bensu Soral (Insider) star in the series from Acun Medya & Fabrika Yapım.
---
Starting Over (Kraliçe)
Distributed by: MADD Entertainment
The Turkish remake of the critically acclaimed American series "Queen Sugar," is described as a story of "love, loss, and the power of resilience."
STARTING OVER follows the lives of Ateş and Deniz, a couple whose lives are turned upside down when Ateş, a famous basketball player, is involved in a sex scandal. To add to their troubles, Deniz suddenly loses her father, whom she was devoted to. Deniz and her estranged siblings come together for their father's funeral only to discover he was in serious financial trouble. Deniz and her daughter goes to her father's village, where Deniz tries to save the family farm and recover from her husband's betrayal. Meanwhile, Ateş struggles to prove his innocence and win back the love of his wife and daughter.
The series explores the complexities of family relationships, the importance of roots, and the strength that can be found in facing one's destiny. Despite the challenges they face, the characters attempt to re-establish themselves and their connections, while Ateş fights to keep his family together and to stay in Deniz's life. The story ultimately portrays the resilience of the human spirit in the face of adversity.
---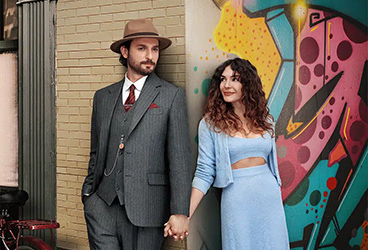 Miracle of Love (Yüz Yıllık Mucize)
Distributed by: OGM Universe
Miracle of Love tells the story of a 130-year-old man, Ali Tahir (Birkan Sokullu), a brave commander who, after being shot in combat, is resurrected by the "Water of Life." From that day onwards, he lives different lives, getting married to a series of women, who inevitably can't handle the fact that Ali Tahir never ages. In 2023, he meets young writer Harika, who changes everything in his life. The series is led by Birkan Sokullu (Flames of Desire, The Innocents) and Ebru Şahin (Hercai), alongside renowned names like Zerrin Tekindor, Hümeyra, and Necip Memili. The series is directed by Hilal Saral (known for directing the IEmmy winning Turkish drama of Endless Love, as well as Kuzey Güney, and Fatmagül).
---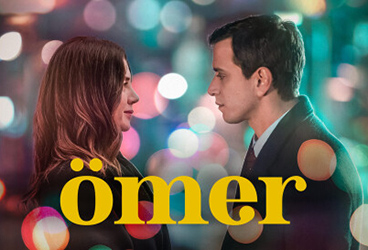 Ömer
Distributed by: Eccho Rights
Ömer's (Selahattin Paşalı) life turns upside down when he falls in love with Gamze (Gökçe Bahadır), a relationship that his conservative father will never approve of. Gamze is a middle-aged woman who returns to her old neighborhood after her divorce. While struggling to start over her life as a single mother, she finds unexpected comfort in Ömer's love, who is much younger than her. The series will follow their impossible love story over time as they both struggle to overcome the societal standards placed on them... 
---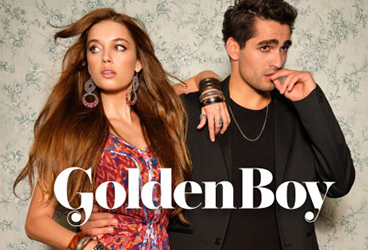 Golden Boy (Yalı Çapkını)
Distributed by: Eccho Rights
The highest-rated Turkish drama this season, Golden Boy is a classic family drama that tells the story of two sisters, Seyran and Suna, whose paths cross with golden boy Ferit. The two sisters' lives change forever when Ferit decides to marry Seyran instead of Suna. Seyran will be the new bride in a family full of betrayals, lies, and secrets, while Suna will start making revenge plans to get back her stolen future. The series stars Afra Saraoğlu (Mrs. Fazilet and Her Daughters), Mert Ramazan Demir & Çetin Tekindor.
---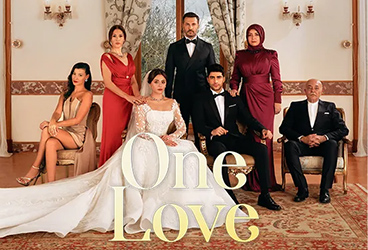 One Love (Kızılcık Şerbeti)
Distributed by: Global Agency
The hit drama from Gold Yapim (Early Bird, Mr. Wrong), follows the idealistic Doga who falls hopelessly in love at university with the charming Fatih, a man from a devout family whose values clash with that of her mother Kivilcim, who strived to raise her daughters on the liberal side.
Doga and Fatih face an uphill battle for their love to triumph over this huge culture clash. Kivilcim also faces a struggle that triggers major changes in her attitude. A complex love story evolves, bringing together two families who are poles apart but share the same deep truths.
---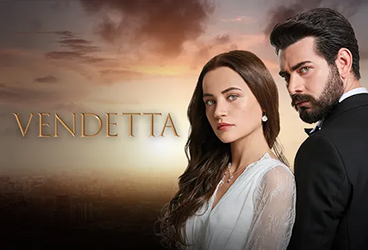 Vendetta (Kan Çiçekleri)
Distributed by: Global Agency
Vendetta tells the moving story of Dilan and Baran and the marriage they are forced into to end a blood feud, triggered by an attack on Baran's parents, which leaves him struggling to bring peace to a conflict-filled family.
The series, which stars newcomers, Barış Baktaş and Yağmur Yüksel, has been a hit on social media since it began, garnering millions of views on YouTube.
---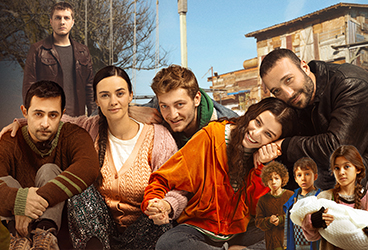 Street Birds (Ateş Kuşları)
Distributed by: ATV Distribution
The series follows the story of five friends who find an abandoned baby in the trash and decide to take care of the baby, whom they name Gülayşe. The five friends accidentally wound a bad guy named Çatal, then (also accidentally) kill a woman who was looking for the baby. Time goes by and the five friends are now adults, but everything will fall apart once a policeman named Barbaros comes looking to find Gülayşe.
---
Deception (Aldatmak)
Distributed by: Inter Medya
The series follows Güzide Yenersoy, a respectable family court judge living in Istanbul. With a marriage of 30 years and two children, she has what could be described as the epitome of a perfect family. From the outside, Yenersoy family has a picture-perfect life based on trust and love, but the truth is completely different from this facade. Although everything seems to be going well, Güzide is not aware that the events buried in the past will come to light again.