Following nearly three years of behind-the-screen business dealings because of COVID, the world's top international TV market MIPCOM kicks off today (October 17) in Cannes, France. The event is slated to run through October 20.
At MIPCOM, international buyers mingle with distributors of Turkish dramas, the outcome of which is foreign sales of Turkish dramas.
Here's a list of the buzzworthy Turkish titles being showcased at this year's edition of MIPCOM:
ATV Distribution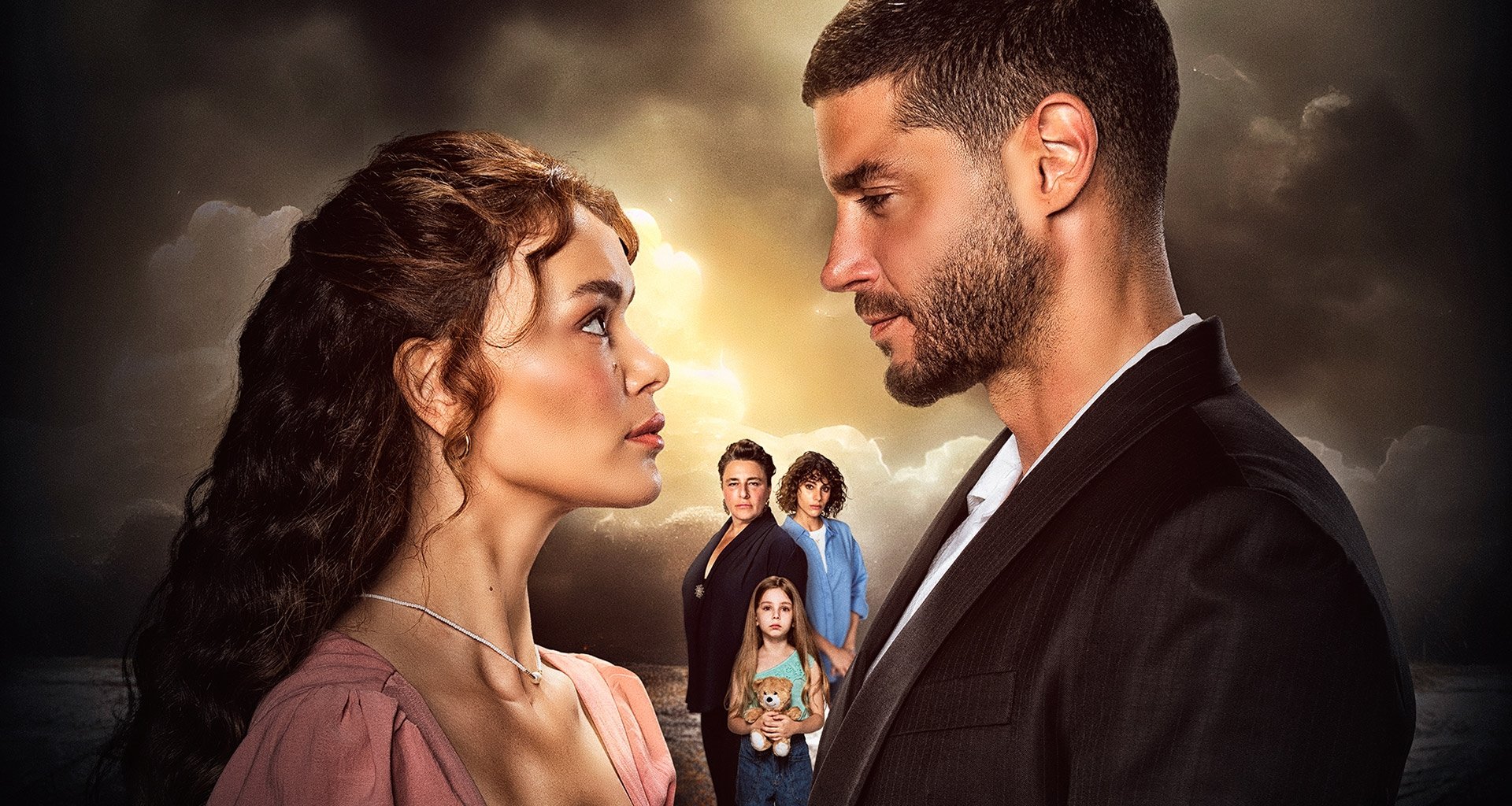 A Little Sunshine
Original Title: Bir Küçük Gün Işığı 
Starring: Seray Kaya, Berk Oktay, Esra Dermancıoğlu
Hakan and Elif (Seray Kaya) are happily married, and the only thing missing in their life is a child. One day, Hakan is found dead following a car accident — and there's a little girl beside him. Elif will try to find the child's mother but will take the girl under her wings in the meantime. As Elif faces the truth and starts her life again, her path crosses with the wealthy businessman Fırat (Berk Oktay) on this difficult journey, making everything more complicated.
The Father
Original Title: Ben Bu Cihana Sığmazam
Starring: Oktay Kaynarca, Ebru Özkan Saban, Işıl Yücesoy, Pelin Akil
After avenging his brother who was sabotaged, Cezayir Türk, a secret service assassin who served his country dutifully takes necessary measures and fakes his own death. As a result of an injury that takes place during one of his operations abroad, he meets Firuze, one of the doctors without borders. Even though he misses his wife and kids back home, he knows that going back to them is nearly impossible. Subsequently, he falls in love with Firuze and creates a new family with her, but shortly after, he is exposed and has to return to Istanbul. Neither his secondary family nor his original family who wept and prayed at his graveyard, are aware of these developments. Istanbul, on the other hand, is not the same Istanbul he used to know. He will do his best to fight the foreign forces, but it will also require his energy to be divided between two women who are in love with him.
---
Eccho Rights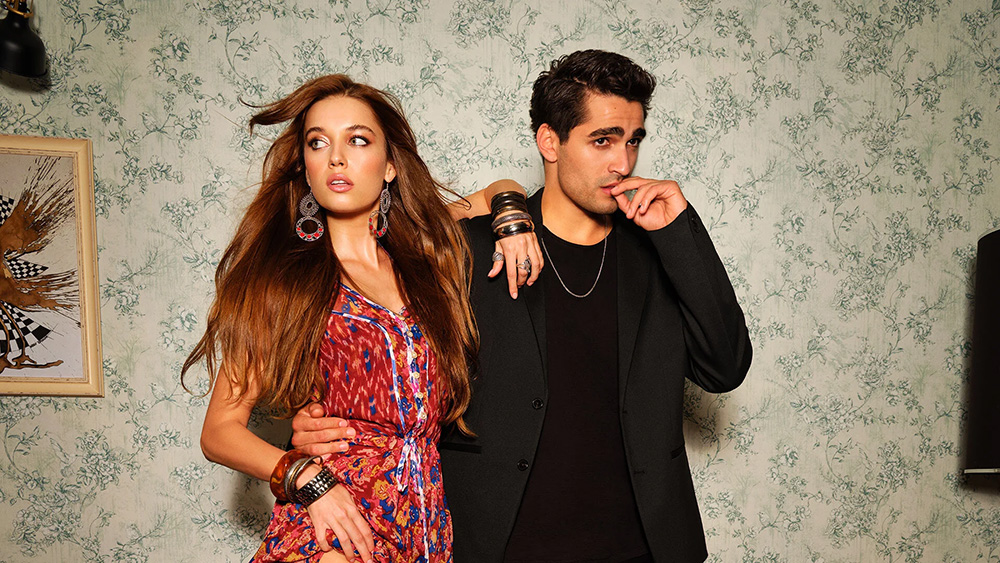 Golden Boy
Original Title: Yalı Çapkını
Starring: Afra Saraçoğlu, Mert Ramazan Demir, Çetin Tekindor
Golden Boy is a classic family drama that tells the story of two sisters whose paths cross with the heir to a family full of betrayal, lies, and secrets.
Suna is to be wed to Ferit, the heir to the Korhan jewelry empire, but having never met his bride-to-be, Ferit - a spoilt casanova who is not interested in settling down - happens upon her younger sister Seyran. He is totally captivated by the younger woman, and if he is to marry anyone, he is determined it will be her. While the arrangement suits Suna and Seyran's father, who just wants a shot at the Korhan's riches, both of the young women are thrown through a loop, and Suna starts to hatch wicked revenge plans to take back the future she believes has been stolen from her…
Hear Me
Original Title: Duy Beni
Starring: Berk Hakman, Rabia Soytürk, Caner Topçu, Murat Daltaban, Durul Bazan
A young adult drama, Hear Me is set in a prestigious high school and explores themes of bullying, social injustice, and high school romances. 
Ekim and Leyla are two young teenagers who are as close as sisters. They live a modest life in a humble neighborhood but they always envied the rich kids who attend Gerçek High School, a secondary school exclusively for the children of wealthy families. One day a car hits Leyla and the culprit flees the crime scene, making his way toward the school. When news spreads that a girl will spend the rest of her life in a wheelchair because of someone from the school, the principal decides to give scholarships to three students from Leyla's neighborhood, to bury the bad news. Ekim, Bekir and Ayşe are chosen to start their fresh student life in the city's most prestigious school, but they soon understand that their life is actually about to get harder; they will have to fight to survive among the rich children and they will be surprised to see that the wealthy have very different lives to what they imagined...
---
Global Agency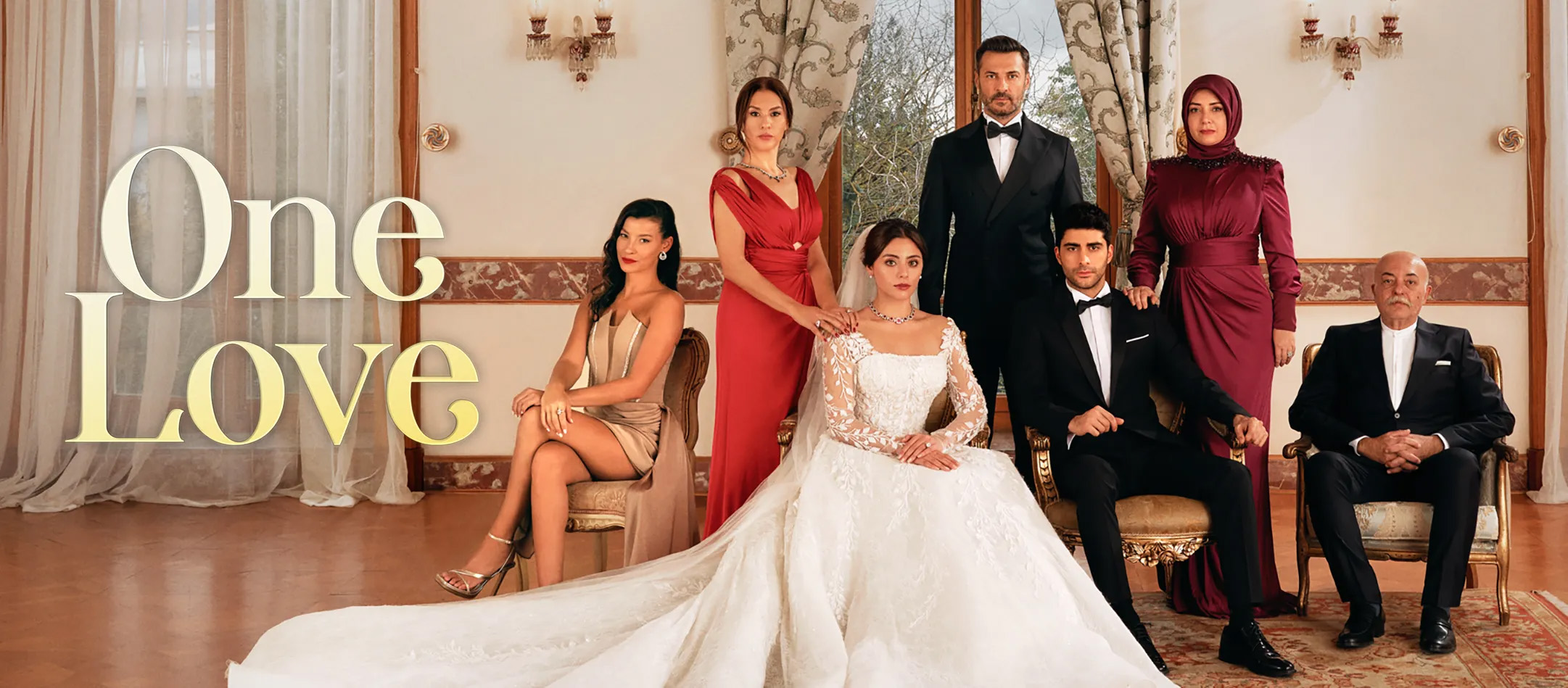 One Love 
Original Title: Kızılcık Şerbeti
Starring: Barış Kılıç, Evrim Alasya, Settar Tanrıöğen, Sıla Türkoğlu, Sibel Taşçıoğlu, Doğukan Güngör, Müjde Uzman
"One Love" tells the captivating story of the idealistic Doga falling hopelessly in love with a charming man from a devout family whose values clash with those of her mother, creating a powerful drama as they seek to overcome their differences and find harmony.
---
Kanal D International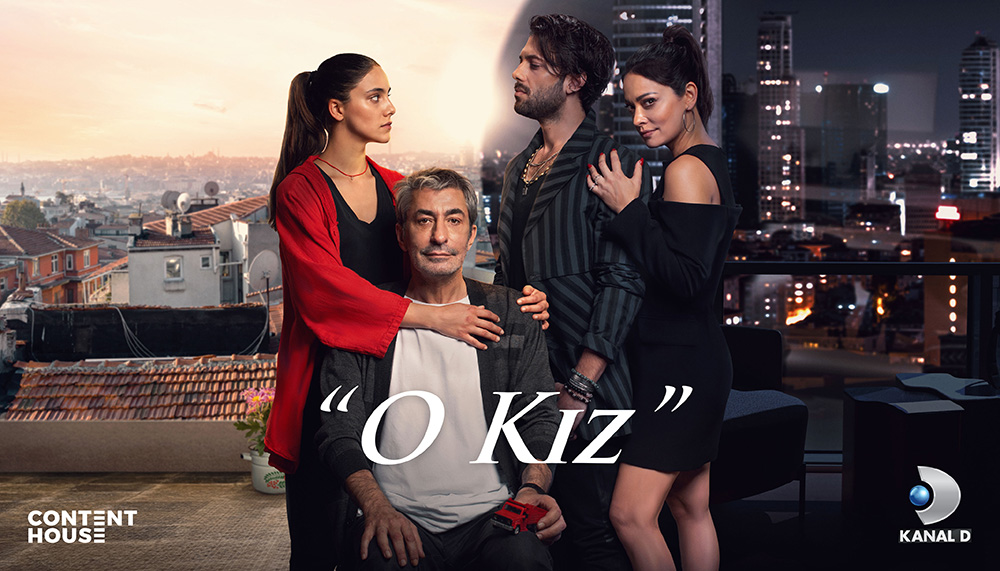 That Girl
Original Title: O Kız
Starring: Erkan Petekkaya, Sezin Akbaşoğulları, Cengiz Orhonlu, and Dilin Döğer
Zeynep, like thousands of young girls, is a social media phenomenon and dreams of leaving her miserable life behind. But while she strives for this, she also "mothers" her father because her 45-year-old father, whose name is Kadir, has the intelligence of a 5-year-old. 
Every week, Zeynep works as a cleaner at the home of Ozan, a popular figure whose life she aspires to live. Even though she just goes there to do the housework that one day of her life is indispensable because apart from social media, the only place where she feels young and alive is his house. One day, while doing her daily chores at Ozan's house, Zeynep meets Sitare, Ozan's secret lover and a businesswoman, who oversees numerous social media phenomena. 
Zeynep, who could barely get 20 followers in her unsocial life, becomes a phenomenon overnight with Sitare's help but as she will come to learn, all that glitters is not gold.
Three Sisters
Original Title: Üç Kız Kardeş 
Starring: Reha Özcan, İclal Aydın, Berker Güven, Özgü Kaya, Almila Ada and Melisa Berberoğlu; 
The show follows the lives of three sisters named Türkan, Dönüş, and Derya. As a close-knit family, they dreamed of a promising future every night. Perhaps that upbringing, which was akin to a fairy tale in the pine-scented streets of Ayvalık, had not prepared them for the bleak reality of adulthood.
Over time, the sisters discover that life and the choices that come with it are not as easy as they seem. Inconceivable secrets can be kept from even the most trusted, and horrible illnesses can lead to the resurrection of the past. This leads them to the question: Is there anything in the world that time cannot heal?
---
Inter Medya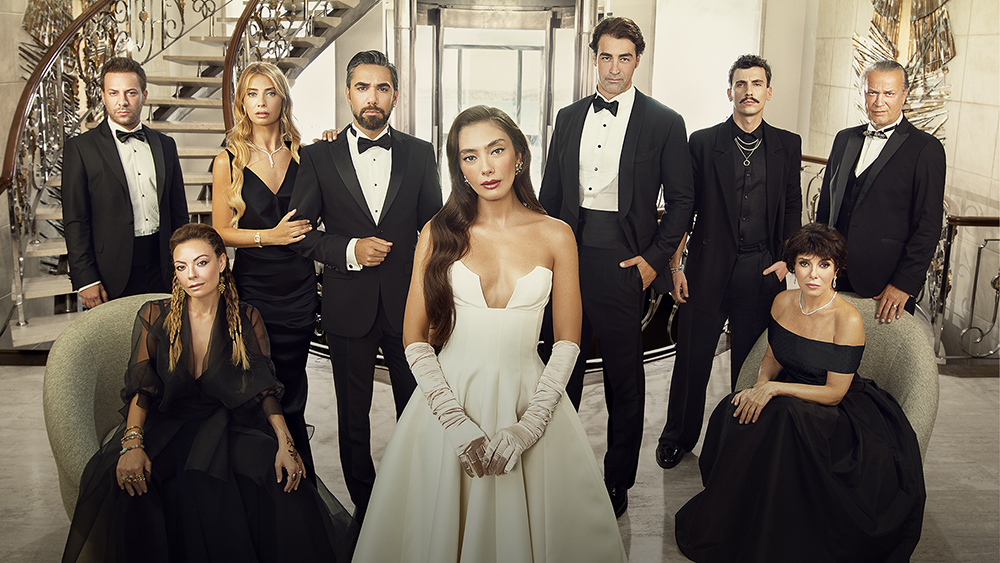 Poison Ivy 
Original Title: Gecenin Ucunda 
Starring: Neslihan Atagül Doğulu, Kadir Doğulu, Sarp Levendoğlu, Zuhal Olcay
Poison Ivy is a love story that tells of when two souls find each other despite the whole world, even themselves. Everything stands in front of them but still, they meet. However, no one can illuminate another's darkness.
Macide, the daughter of a poor family who has studied psychology and is not happy in business life and seeks to heal others, falls in love with the elder brother of Ahmet, Kazım Işık, who is known as the smartest and the most successful businessman in the country. She has just met and fallen in love with the man with a morbid passion. Moreover, Kazım Işık is married to Nermin. Macide's love is not unrequited. Kazım passionately embraces Macide, who is by his side at his weakest moment… But will he be able to protect her from the cruelty of the rich and powerful life he created? Will Macide be able to preserve the purity, innocence, and sensitivity she had when she first met Kazım? Or worse yet, when everyone makes her a "queen" out of false reverence… This is the story of a young woman who falls in love for the first time on her way to healing herself by healing others, following the healing she received from her father. The story of a man who has everything he wants in life, but perhaps mostly, for this reason, looking for a companion in unhappiness and loneliness… 
Another Chance
Original Title: Gelsin Hayat Bildiği Gibi 
Starring: Ertan Saban, Özge Özberk, Devrim Özkan
Most of the time, life comes as it knows. It is the same for Sadi Payaslı, Ankara's indomitable bully. Sadi Payaslı's past will follow him in Karabayır High School, where he was appointed as a geography teacher, leaving his dirty past behind. One of the children who came to Karabayır High School from the reformatory has a very special meaning for Sadi. But both are unaware of this. Another thing that Sadi Payaslı is not aware of is the love and interest of Songül, the unruly policeman of the Public Security Branch, with whom he came from Ankara. Moreover, his life will turn into a dead end when he confronts her beloved Derya, whom he left behind unintentionally 17 years ago but never forgot. But with his unshakable sense of justice, he will balance his life and take care of 5 convicted students from the reformatory.
Deception
Original Title: Aldatmak
Starring: Vahide Percin, Ercan Kesal, Mustafa Ugurlu, Yusuf Cim, and Feyza Sevil Gungor
Güzide Yenersoy is a respectable family court judge living in Istanbul. With a marriage of 30 years and two children, Güzide Yenersoy has what could be described as the epitome of a perfect family. Her husband, Tarık, is an experienced and successful lawyer, running his own law firm. Her son, Ozan, is a construction engineer working at a prestigious company, while her daughter, Oylum, is studying medicine in the Netherlands, upon her mother's insistence.
From the outside, Yenersoy family has a picture-perfect life based on trust and love, but the truth is completely different from this false reality. Although everything seems to be going well, Güzide is not aware that the events buried in the past will come to light again.
---
Madd Entertainment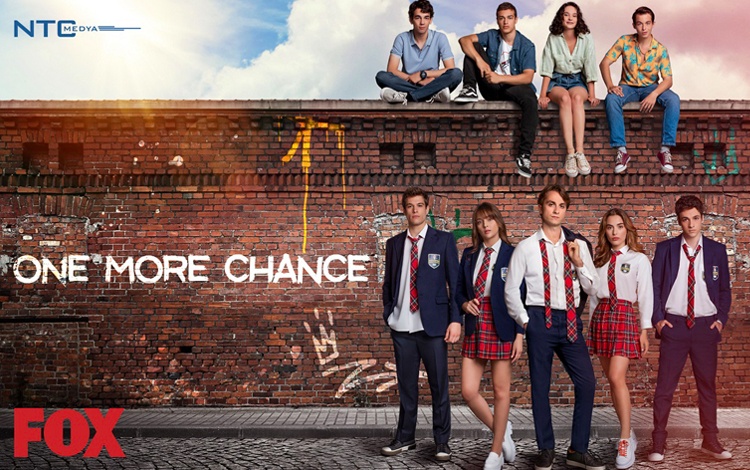 One More Chance
Original Title: Tozluyaka
Starring: Emre Kınay, Dolunay Soysert, Tayanç Ayaydın, Nur Yazar, Mirac Sezen, Ecem Çalhan, Ulvi Kahvaoğlu, Serra Pirinç, Çağla Şimşek, Can Bartu Aslan, Durukan Çelikkaya, Oğulcan Arman Uslu, Özgür Foster, and Ahmet Haktan Zavlak 
One More Chance follows Ali, Vefa, Zeyno, and Arap, four young people, who are as close as siblings, as they lie in their own happy little world. Their ordinary life, which is in its normal course, turns upside down with the death of Vefa, the most precious of them. It is said that Vefa committed suicide but the three of them think that he was murdered, and they are not wrong.
Twisted Affairs
Original Title: İyilık
Starring: Hatice Şendil,  İsmail Demirci, Sera Kutlubey, Perihan Savaş 
Twisted Affairs is adapted from the hit Korean series The Queen's House. The series follows Neslihan (Hatice Şendil), who seems to have it all: Wealthy and beautiful, married to a hard-working executive who has worked his way up to a position of trust in her family's holding company, Neslihan is devoted to her husband Murat and their kids. But Neslihan's perfect life is a castle built on sand. 
Our Father
Original Title: Baba
Starring: Haluk Bilginer and Tolga Sarıtaş
Emin and his family who live in a small town in İzmir, are a religious and conservative family. Emin is an authoritarian father. Even when he could have prevented his son from being sent to prison because of a mistake he made, he wanted his son to serve his sentence. After being released from prison, his son Kadir will try to make it up to his family; but when he comes home, he will find out that the family moved to Istanbul.
Family Secrets 
Original Title: Yargı
Starring: Kaan Urgancıoğlu, Pınar Deniz
The story features Pınar Deniz as Ceylin, a tough lawyer willing to bend the rules in the service of justice. Kaan Urgancıoğlu plays Ilgaz, a no-nonsense prosecutor who does everything by the book. The two of them mix like oil and water, but when Ilgaz's brother is accused of murder, it is Ceylin he goes to for help.
---
Mistco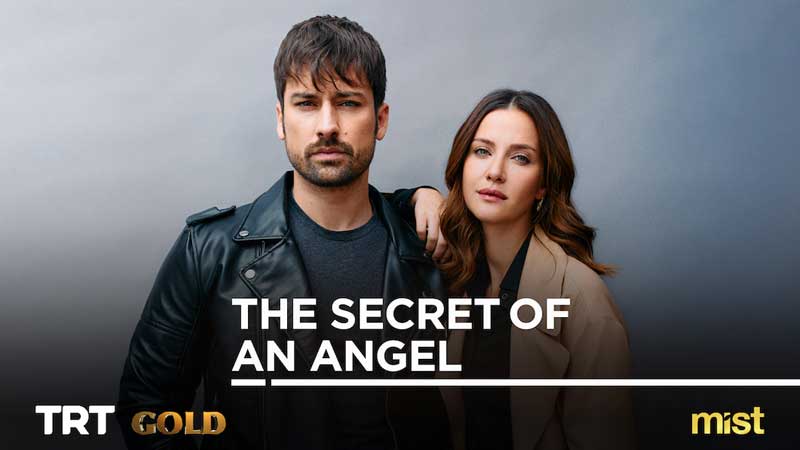 Secrets of An Angel
Original Title: Yürek Çıkmazı
Starring: Alp Navruz, İrem Helvacıoğlu, Ayça Bingöl, Mesut Akusta
The series is about a family whose members see their lives changed abruptly by a tragedy.
Cennet, who was exposed to domestic violence for years by her husband, Yılmaz, gets sick and is hospitalized. While she is being treated, she sees a Lawyer Zeynep's number on the window of the hospital and calls her for help. She gives her a letter to be opened after she dies.
This letter will not only bring Zeynep and Halil the eldest son of Cennet, together but also will cause conflict between the siblings. The Secret of An Angel is about the struggle of all women who are victims of domestic violence all around the world and also offers romance through the love story between Zeynep and Halil.