Produced by ONN Medya, Üvey Anne, which is preparing to make a name for itself with its impressive story and rich cast, will lock the series lovers to the screen. The actors of Üvey Anne, which is preparing to come to the screen in June, came together at ONN Medya Center for a reading rehearsal before kick-off production in Muğla.
Yasemin Türkmenli directs the series, inspired by a true story and written by Yasemin Kırbaş.
The cast of the series includes Hazal Filiz Küçükköse, Kutsi, Aslı Tandoğan, Ezgi Şenler, Ayşegül Günay, Hakan Eratik, Emin Günenç, Ayşen İnci, Mihriban Er, İbrahim Şahin, Bengü Balta, Nehir Gökdemir, Doruk Öztürk, Ali Yerlikaya, Ecenaz Üçer, Yasemin Nil Yılmaz, Ecenaz Üçer, Duygu Erokan, Göker Ersivri, Deniz Hiracan, Selinda Nur Keküllüoğlu, and talented child actor Emir Kaan Özkan.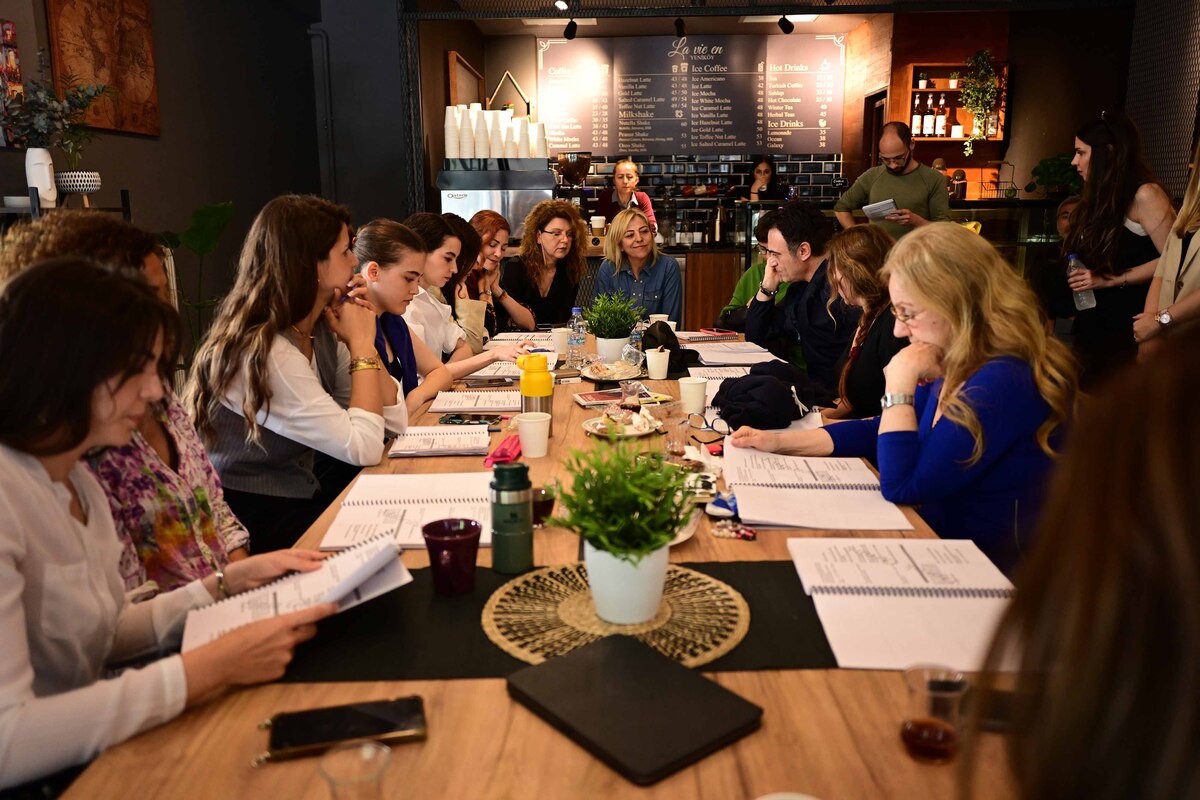 Üvey Anne will tell the emotional story of a father and his devotion to his kids. Kutsi will give life to the successful, intelligent, strong, and charismatic Faruk character in the series. Faruk graduated from Istanbul University's Business Administration Department, his wife, and children have been indispensable in his life, and he has proven himself in the business world by moving the ceramic factory he inherited from his father abroad.
He is a strong character who is determined enough to cut off his relationship with his mother Sabahat Hanım in order to marry Efsun, whom he fell in love with while studying, and who pursues his own truths. Faruk is a man who is not easy to get, and when he loves, he loves to death and loves very well. In fact, it was Faruk's love that allowed Efsun to live for two more years despite the doctors saying that she had "very little time". A big-hearted man who encouraged Efsun when she gave up and gave up on treatment, but who had to accept that fate could not be avoided with the death of his wife...
In Faruk's life plan, he doesn't even consider another woman. He will continue his life with his three children and the wife he will keep in his heart, and his assistant Serap will support him on this journey for a while. He is such a good father that he will put his children at the center of his life after his wife's death. In fact, he has closed the doors of his heart forever just for this reason. However, his biggest mistake would be realizing Serap's real intentions too late. Faruk is so conservative that he will not easily accept that he has opened the doors of his heart to Serap when he realizes it. Honor, pride, and ethics are indispensable trio for him, and his feelings for this woman who is struggling to help his children are a betrayal to his trio. Therefore, he will justify himself by thinking that he made the decision to get married for the sake of his children.
On the other hand, when he realizes the feelings of İpek, Efsun's close friend, he is conscientious enough to feel guilty. The effort he makes not to dishonor İpek is the biggest indication of his refined soul and the value he gives to women.
Üvey Anne will premiere this summer on ATV!