Following a long time of waiting for the highly-anticipated crime drama, Ramo finally premiered its first episode on Tuesday, January 14. 
In "Ramo," which is set in Adana, the titular protagonist played by Murat Yıldırım, heads a mafia-esque clan running an illegal diesel fuel operation. Though they're known for various forms of illegal activity in their neighborhood, Ramo and family are the law in their rough neighborhood and always held in very high regard, as is made evident in the premiere episode.
Dikkatli ol, This review contains spoilers.
---
The episode opens in high-adrenaline fashion, as grown folks and kids alike rush against the clock to alert their neighborhood of the police hunting down their beloved Ramo. In a matter of seconds, the news had spread like wildfire and Ramo had gone incognito, with the help of his childhood friend, Boz (Görkem Sevindik).
Fast forward to a few months later, and Ramo is seemingly no longer a wanted man, but it's not long before he's reverting back to his old ways. Spewing his undeniable charismatic goodness from the passenger's side of a brown, vintage-ish car, Ramo makes his way through the streets of Adana, en route to threaten a man who had dared go against his family.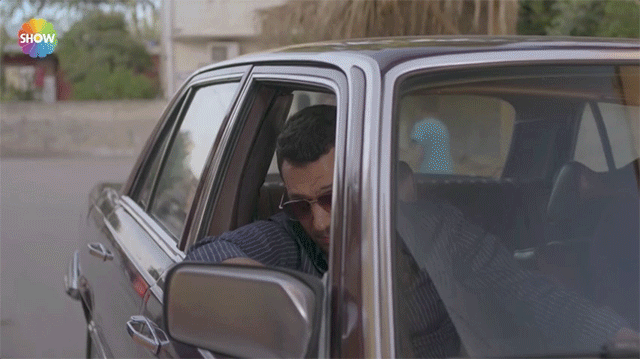 A lady's man in motion
Little-to-no convincing was required on Ramo's part after he had shown a video of the man's bed-ridden son with a gun to his head – a hefty incentive to cooperate. It is at this point I realized, that though Ramo possesses all the attributes of a bad guy, it is impossible not to root for him,  albeit the guns and his gangsta outlook.
---
We are soon introduced to Sibel (Esra Bilgiç), the daughter of a powerful man named Cengiz, Ramo's archenemy and direct competition with whom he called a temporary truce, on the grounds of keeping the peace. Up until later in the episode, things are not as crystal clear as they could be, a smart move by the screenwriter to keep the viewer intrigued and eager to learn more.
Sibel puts up a tough front, but a passive-aggressive conversation with Ramo as they waited for her brother to be released from prison, reveals the two were bordering the thin line between love and hate. This was explored even further later in the episode.
Family is at the center of this drama, and it's what elevates it to incredible heights. It is no surprise many have compared it to Ay Yapim's long-running drama Çukur, which also airs on Show TV. Like with many Turkish dramas, there's nothing in the DNA of Ramo that you haven't seen before, but beauty bursts from the seams of each actor's ability to portray an intricate character, captivating enough to keep the audience interested, and valuable enough to help fellow actors shine.
The scenes which featured the members of the Kurt family gathering in their living room as they discuss crucial neighborhood matters were some of my favorite scenes in the entire episode. Though comprised of many alpha males, men and women alike were given a chance to say their piece, as Ramo and other higher-ranking family members weighed their options and made the final decision.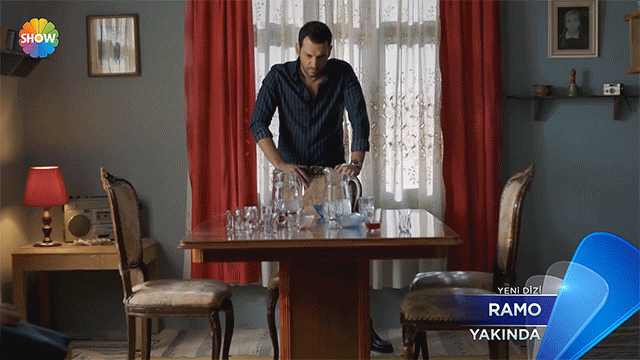 For a Turkish drama with the prying eyes of RTUK *coughs*, Ramo sure used a lot of guns to get its point across. Most of the episode is action-packed and involved Ramo and his partner-in-crime Boz, trying not to be killed and in turn killing everyone opposed to their rule. The miracle of how neither of them got shot is still yet to be determined.
Even with the power they both possess, there was one person both Ramo and Cengiz were scared of and it was a man named Cihangir, their biggest competition and a fellow mafia man based out in Istanbul. As Cihangir continues to pose as a major threat, an agreement is made to send Ramo and Sibel to Istanbul to find common ground. Upon arrival at Istanbul, Ramo and Sibel are met with an absentee Cihangir, who instead sends his right-hand man, Yavuz (Yiğit Özşener), to do his bidding.
Whilst they banter, all hell breaks loose back in Adana, as Boz can no longer put up with Neco's (Sibel's Brother and Cengiz Son) spoilt brats antics, beating him to a pulp in the bathroom of a nightclub. Boz, being fully aware his actions have grave consequences, makes a run for it, leaving behind everything and everyone, including Fatoş (Ramo's sister, played by actress Cemre Baysel), whom he had proclaimed his love for earlier in the episode.
With Neco being the spoilt brat that he is, he wasted no time alerting his father and his men, who in turn wasted no time causing havoc for the Kurt family and their acquaintances.
Meanwhile in Istanbul, Sibel and Ramo (or #RamBel as coined by their fandom), fail to reach an agreement with Yavuz, but the night still ended on a hilarious note, as Sibel, unable to keep her jealousy under wraps, spies on Ramo as he gets familiar with her friend from college.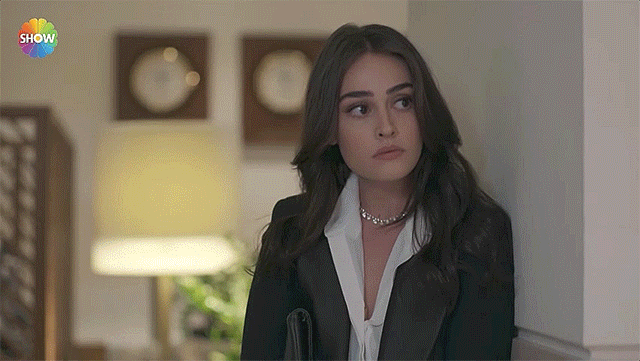 Jealous and In Denial, the perfect combo.
---
It's a brand new day and Ramo and Sibel are back in Istanbul to deal with the Boz issue. Sibel, seemingly the only sensible one in her family wonders while her family is being overdramatic (they are wanting Boz's head on a stick), for Ramo on the other hand, matters are more complicated.
A Kurt family meeting is called and in a bid to not cause even more waves, a decision is made to serve Boz up to the Yıldırım's, as though he was raised as one of them, blood separates them. Obviously, Ramo is not happy with this news and seeks comfort in his mother, who even in her lucid state, pleads with Ramo on Boz's behalf, reminding him Boz was entrusted to them by his mother who is currently serving a prison sentence for killing his father in self-defense.
The most powerful scenes of the episodes followed subsequently, as Ramo and Boz reminiscence on a childhood that shaped their present-day brotherhood. Boz had made peace with what had to happen, the look on Ramo's face on the other hand, suggested otherwise. Throughout the entire episode, the duo's chemistry was undeniable so the thought that Ramo will be the one to kill Boz, per Cengiz's request, was unfathomable to me.
I was right – and in the best way possible. Having met with Cengiz and his men on the grounds where he was posed to commit the deed, Ramo's tingling spidey senses soon alerted him to an impending ambush, forcing him to take an action that was sure to upset the balance in a major way. The result is lots of dead people, many of high importance, but neither Ramo or his boy Boz.
Ramo stays true to its premise of touching on multiple subjects with irrepressible energy. The story did a great job encompassing the deep conflicts of family, justice, revenge, friendship, and love, all of which I am excited to see explored even further in future episodes.
What's Next
First thing's first, Sibel Yıldırım (played by Esra Bilgiç) is a complete badass. Tears and heartbreak won't stop her from writing the wrong done to her family, even if it means killing the man she loves.
Ramo returns next Tuesday, January 21, at 20:00 pm on Show TV in Turkey!