by Paola & Haley
"Yeni Hayat" is a clever and finely produced new action drama, which promises to deliver an unusual take on the "Bodyguard" cinematic trope and take fans on a wild rollercoaster ride, with plenty of emotions at each surprising turn of events.
After months of delays, Kanal D finally broadcast "Yeni Hayat" on Thursday, September 3. The eagerly-awaited series, which was originally set for a March release, comes from Ojo Pictures -- a brand new production studio merging two dizi industry powerhouses, Kerem Çatay's Ay Yapim, and Ömer Özgüner's Karga 7 Pictures. "Yeni Hayat's" script is penned by Elif Usman, and the series is directed by Başak Soysal and Cem Özüduru
Tense, exciting, and surprisingly unpredictable, Yeni Hayat is an action-packed drama featuring Serkan Çayoğlu as the lead male protagonist Adem Şahin. Adem is a former Captain in the Turkish Special Forces, who lives a tranquil life with his wife Nevin (Nilperi Şahinkaya,) and their little daughter Ece (Nisa Sofya Aksongur.)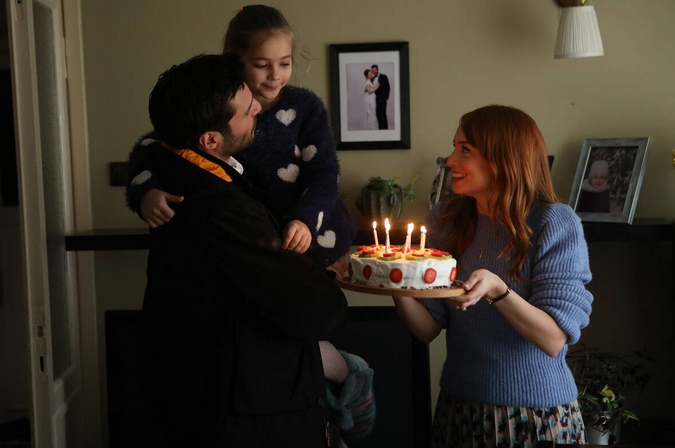 Since leaving the military, however, Adem has been unemployed. He seems to be overqualified for most of the jobs, which he applies for, even if he is absolutely willing to take them. He is thus relieved when his old school friend Bekir Tosun (Aziz Caner Inan) offers him the position of Yasemin Karatan's bodyguard. A young, beautiful, and charismatic woman, Yasemin (Melisa Aslı Pamuk) is the second wife of Timur Karatan (Tayanç Ayaydın), who has a reputation as a successful and respected businessman. His first wife Leman, however, disappeared in mysterious circumstances leaving behind Gökçe -- a young and extremely spoiled daughter, who harbors no affection for Yasemin.
After his military experiences, the job looks like a child's play for Adem. Nevin, who has ambitions beyond her current status as an unemployed military wife, is very happy that her husband finally has a job, and absolutely thrilled to move into a lavish mansion on the Bosphorous. Adem and his family thus happily step into a wealthy and glamorous world that is completely foreign to them.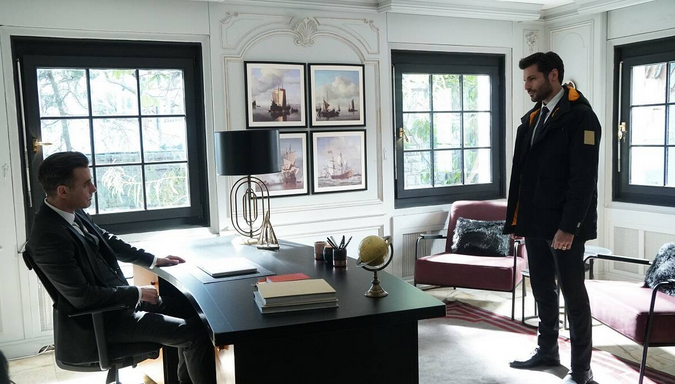 Beneath the glitzy surface, however, there's trouble in paradise. Timur is an abusive husband and father, whose business dealings span into the dark criminal underworld. Yasemin is profoundly unhappy in her marriage and secretly plots a way out with the help of the mysterious Kunduzi (Nebil Sayın.) The situation is fraught with danger for Adem and his family.
The former Special Forces Captain, however, is not only brave but also extremely intelligent. He thus soon becomes aware of having stepped into a hornet's nest. Adem is now facing the biggest test of his life, caught between his family on the one hand, and the stunning woman he has sworn to protect on the other. The encounter between Adem and Yasemin is bound to change their lives in ways that neither ever expected.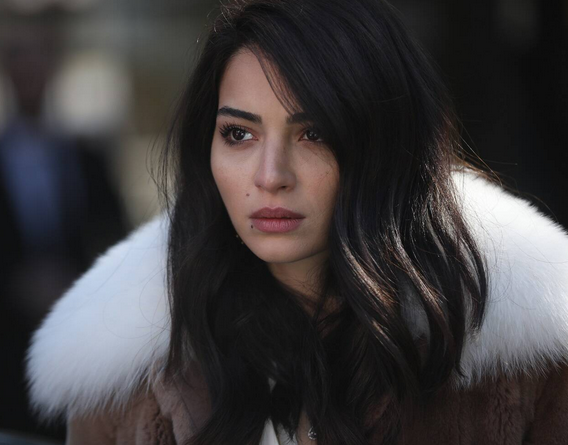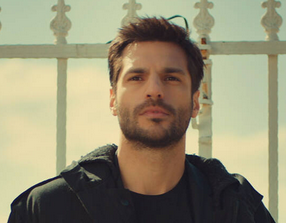 The two main protagonists and the antagonist of the series appear well cast. The exceptionally beautiful and talented Melisa Aslı Pamuk ("Kurt Seyit ve Şura," "Kara Sevda," and "Çarpışma") in particular, promises to be explosive in this role. The versatile Serkan Çayoğlu ("Kiraz Mevsini'" "Hayatımın Aşkı," "Börü," and "Halka") is offering a subdued performance as the quiet Adem, which is reminiscent of Richard Madden's characterization of David in the Netflix series "The Bodyguard."
The secondary actors as well are all both skilled and experienced. Regrettably, the series has registered low ratings in the first episode, when it was broadcast against a soccer match. However, the quality of the show holds promise for a brighter future.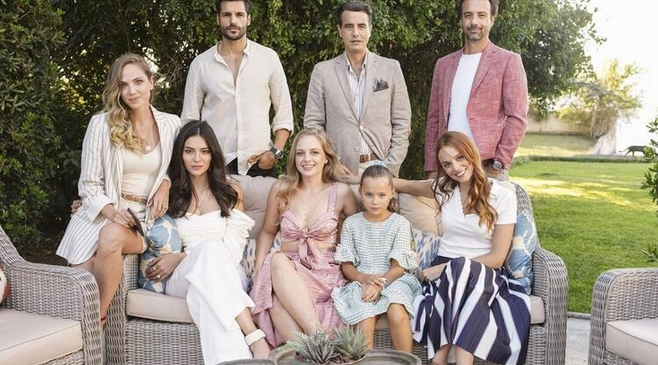 "Yeni Hayat" proposes a Turkish interpretation of the "Bodyguard Crush" trope, which is quite common in both TV and film around the globe. Bodyguard-themed movies range from the 1948 American film noir "Bodyguard" with Lawrence Tierney and Priscilla Lane and the terrible 1998 Canadian-American TV action film "Blackjack" starring Dolph Lundgren, to the highly successful 1992 American romantic thriller "The Bodyguard" featuring Kevin Costner and Whitney Houston and the most recent American action-comedies "The Hitman's Bodyguard" and "The Hitman's Wife Bodyguard" with Ryan Reynolds, Samuel L. Jackson, and Selma Hayek.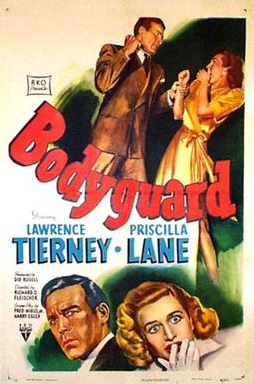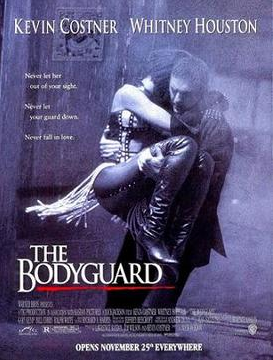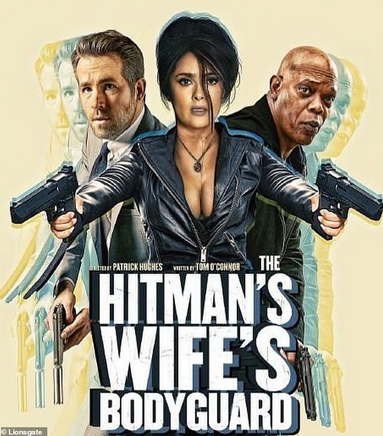 In 2019, the  Anglo-American action thriller "Close" starred Noomi Rapace as Jacquie Davis, one of the world's leading female bodyguard, whose clients have included J. K. Rowling, Nicole Kidman, and members of the British royal family. Also last year, the digital platform "Passionflix" released a made-for-TV romantic/action movie entitled "The Protector," which narrates the story of an emotionally challenged, former member of the UK Special Forces, who agrees to become the bodyguard of a wealthy billionaire's model daughter. The list becomes longer, if one adds the many Asian-made bodyguard-themed movies in Cantonese, Hindi, Japanese, Malay, Mandarin, Persian, and Thai language,  which -- more often than not -- also contain a love story between the protector and the protected.
Many TV series also deal with the same subject matter. In the 1990s, "Bodyguards" was a British television crime drama/action serial that focused on a specialized unit, the Close Protection Group, in service of the British government. "Bodyguard" was a 2003 South Korean television romantic/action comedy featuring a love story among a former male military officer turned bodyguard and the female security firm manager, who employs him. Finally, "The Bodyguard" is a very successful 2018 British-produced Netflix political thriller/police action series interpreted by Richard Madden, who plays a former UK military officer suffering from PTDS serving as the bodyguard (and lover) for an important female politician with subversive plans.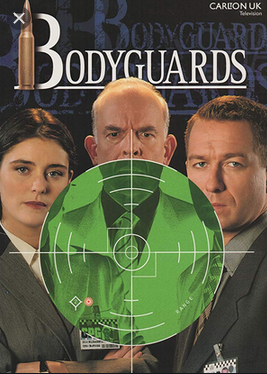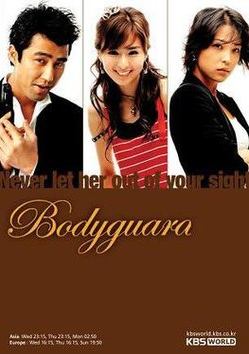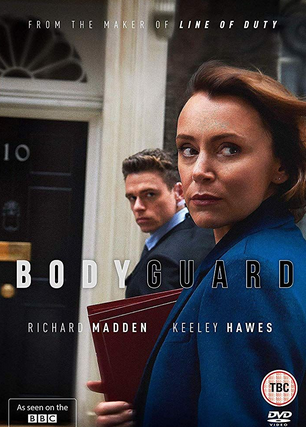 With 21st-century audiences (and especially female viewers) becoming weary of watching helpless damsels in distress being rescued by strong and handsome knights in shining armor, the bodyguard storyline offers a clever way out of the potential chauvinist impasse. Indeed, when the protagonist is either hired or honor-bound to protect his client, the knight in shining armor turns into a skilled professional, who is just doing his/her job. And while the bodyguard is often a male protector, more than a few shows have actually introduced a role reversal, with a female protecting a man.
The bodyguard trope carries with it added dramatic potential. Indeed, when love strikes (as it seems to happen every time,) the bodyguard is inevitably caught between duty and sentiment. However, all hell is guaranteed to break loose as soon as he/she is forced to make a choice between the two -- especially if either the protector, the protected, or both are already in another relationship or in a marriage. Finally, the bodyguard trope gives rise to power and harassment issues because it usually involves a superior/subordinate relationship, which may add class, status, and gender conflict to the already existing sexual tension.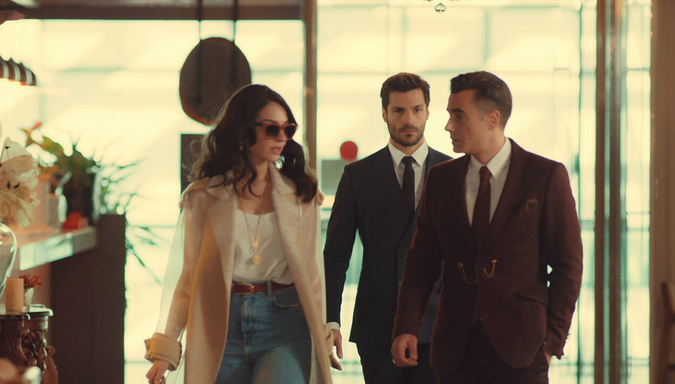 "Yeni Hayat" fully embraces the bodyguard trope, but with an interesting twist. At least from the first episode, one may evince that Yasemin (the protectee) will actually pretend to be in love with Adem (the bodyguard) in order to "distract" him from discovering her escape plans from Timur (the powerful but abusive husband.) Thus, viewers will have to wait until the next few episodes to find out whether Adem will discover the deception or fall victim to the fatal attraction. And whether the pretension will turn into an authentic feeling, or evolve into platonic complicity. What is already clear, however, is that not only Yasemin's but also Adem's marriage is vulnerable, but for reasons that have yet to be revealed. In any case, the door is open for both Adem and Yasemin to fall in love, should the series decide to replicate the storyline that is so often found in bodyguard-themed TV and cinematic productions.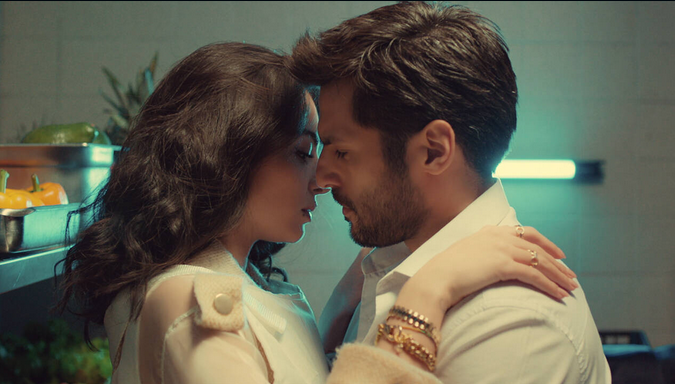 "Yeni Hayat" airs on Thursdays on Kanal D.
@ Article Copyright by Dizilah and Paola Cesarini
Sources: https://www.kanald.com.tr/yeni-hayat; http://www.ranini.tv; and those included as hyperlinks.
All pictures and video clips belong to their original owners, where applicable. No copyright infringement intended.