UPDATE 2: (April 14) - Earlier today, a court unheld RTÜK's decision to suspend #KızılcıkŞerbeti from broadcasting for 5 weeks. Show TV said screw it hours later, airing the scheduled episode (Episode 23) as planned. Moments after the episode began, the broadcast was cut as Show TV had been threatened with getting their broadcasting license suspended.
---
UPDATE 1: (April 7) - Per journalists, the court looked favorably at Show TV's appeal against RTÜK, and until further evidence is provided, Kızılcık Şerbeti will continue to air without interruption. 
---
The Radio and Television Supreme Council of Türkiye, infamously known as RTÜK, is up to their antics again. By now, you have probably seen the news that Show TV's breakout series Kızılcık Şerbeti will be suspended from the air, not for one but for five weeks. The reason? RTÜK has taken it upon itself to charge the production/channel with "promoting violence against women," following a scene from the 18th episode of the series that aired on March 10.
In the scene, the character Nursema (played by actress Ceren Yalazoğlu) is thrown outside a window by her new husband, who she was forced to marry just hours before. Still donned in her white wedding gown, Nursema is shown unconscious as she lies on the ground outside the window from where she is thrown.
The much-buzzed-about scene, which turned the tides for the series on the rating front, intently highlighted the plight of many women in Türkiye, four out of ten of whom, have suffered physical and/or sexual violence during their lives, per research conducted by Human Rights Watch (HRW) senior Turkey researcher, Emma Sinclair Webb.
This is not the first time nor will it be the first time that a Turkish series would feature a scene like this, but RTUK picks and chooses when to take (biased) action and that is the source of frustration for many actors and fans of the series alike.
Yesterday, as Kızılcık Şerbeti aired what could potentially be its last episode for a while, fans of the series took to the social media streets, trending "Rtük KızılcıkŞerbetineDokunma" (Rtuk Don't Touch Kızılcık Şerbeti) – at press time, the trending topic has amassed over 53,076 tweets. Their Twitter campaign was joined by the show's official social media account, its stars, as well as other concerned celebrities, like award-winning singer Hadise, who are rightfully concerned with the selective censorship in play, which does all but address the issue in question.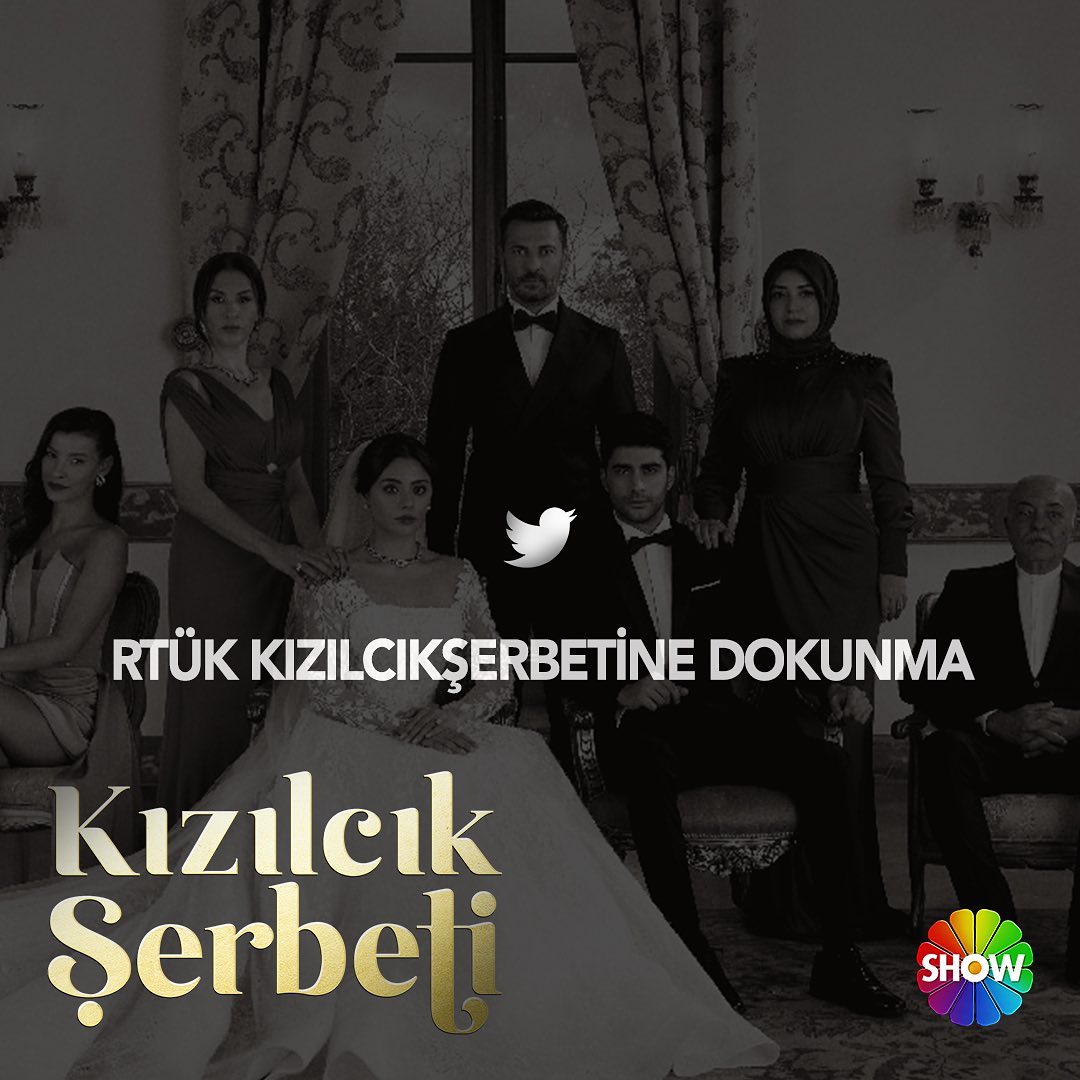 "Is it because we confront the bitter truths of our women in our society and do not show silent female characters?," lamented Sıla Türkoğlu, who plays the character Doğa in the series.
"We will continue to tell many stories. We love people because they are human, without discriminating between men and women," added her co-star, Doğukan Güngör.
Singer Hadise had some strong words to add, stating on her Instagram account that she finds the ban to be "meaningless" and "unnecessary." She continued:  "I hope to see the days when you realize that you cannot stop violence against women by banning TV shows and you take concrete steps…"
Actress Özge Gürel had similar sentiments, stating "To use violence against women as an excuse for restrictions! We all know the steps to be taken and banning TV series is not one of them."
So what happens now? In addition to the potential suspension, RTUK has also imposed a fine of 1,500,000 Turkish lira on Show TV, but first things first, the channel plans to appeal the council's decision as soon as Monday (April 3) morning, and until a decision is made, it is business as usual, as illustrated by the promo for the series next episode (Episode 22) being released following last night's (March 31) episode.
There are two ways this goes: If the council's decision is upheld, Kızılcık Şerbeti will likely be off-air from April 7 through May 12, 2023. If the appeal is favorable, as it has been for other productions in the past, the series will continue to air without interruption but the channel may still have to pay the imposed fine.
We will be sure to update this post as soon as more information has been released.