by Paola Cesarini  
Turkish television is undergoing a revolution. Following the entrance of global digital powerhouses such as Netflix into the domestic market, TV channels and production companies are increasingly embracing new genres and new stories, often with plenty of inspiration from abroad. The first ever-Turkish adaptation of a French television show, "Menajerimi Ara" provides the latest example of this ongoing revolution.
The new STAR TV series is based on the international hit "Dix pour cent" ("Call my Agent,") which is currently available on Netflix. The French show is a clever ensemble dramedy that chronicles the efforts of the ASK (Agence Samuel Kerr) artist management company and its four principal agents (Andréa Martel, Arlette Azémar, Mathias Barnesville, and Gabriel Sarda,) to keep the business afloat, following the sudden death of its founder (Samuel Kerr.) Aptly characterized as 'an ode to cinema,' "Dix pour cent" first successfully premiered on October 14, 2015, on the France 2 TV channel and was subsequently renewed for a second season. After Netflix's acquisition, the series aired for a third season in 2019 and quickly became a global hit, even winning an International Emmy Award for Best Comedy. Although delayed due to the coronavirus pandemic, a much-anticipated fourth (and final) season of the show is currently in the works.
In addition to an excellent permanent cast, the most distinctive feature of "Dix pour cent" is a true succession of la crème de la crème of French film stars as guest actors. Over three seasons, the likes of Isabelle Adjiani, Monica Bellucci, Juliette Binoche, Cécile de France, Jean Dujardin, Isabelle Huppert, Christopher Lambert, Gérard Lanvin, Fabrice Luchini, and others, have delighted audiences by interpreting fictional versions of themselves that exude irony, wit and classic French self-deprecation. In short, "Dix pour cent" offers a unique combination of idiosyncratic Gallic humor, pride, and attitude, as well as breath-taking views of Paris and Cannes. It also provides a very French and hence very sharp, candid, and ultra-progressive perspective on a myriad of sensitive topics, such as "me too," gender discrimination, racism, sex, homosexuality, motherhood, abortion, incest, illegitimacy, fame, glamour, depression, abandonment, narcissism, capitalism, etc.
These uniquely French ingredients notwithstanding, the series successfully transitioned into a global hit. Consequently, on the eve of the broadcast of the first episode of "Menajerimi Ara," the foremost question on people's mind was: to which extent would the Turkish adaptation of this distinctive European show eliminate the "French" features that made it so successful at home and in the Western world? And, in turn, would the Turkish series still be an interesting one to watch?
The premises for the Turkish adaptation are very good. "Menajerimi Ara's" director is none other than the excellent Ali Bilgin, renown for many successful series (Medcezir, Kuzgun, Ufak Tefek Cinayetler, Cesur ve Güzel, etc.) and movies (Delibal, Bir Aşk Iki Hayat, etc.) The screenwriters are the experienced Yelda Eroğlu (Aşk Aglatir, Zengin ve Yoksul; Umutsuz Ev Kadinlari, etc.) and Yeşim Çıtak (Sen Çal Kapimi, Aşk Aglatir, Erkenci Kuş, etc.)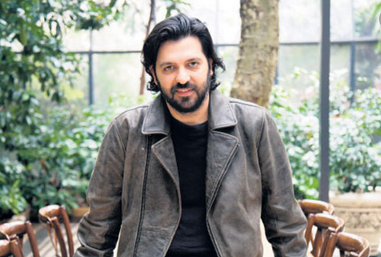 The casting also looks extremely promising. The Turkish actors selected for the roles of  Kıraç Özdal (Barış Falay), Çınar Bilgin (Fatih Artman) and Dicle Ertem (Ahsen Eroğlu) are not only wonderful and experienced screen artists but are also strongly reminiscent of the French actors, who interpret the original characters of Mathias, Gabriel, and Camille, respectively.
At first, Canan Ergüder as Feris results comparatively shrill in relation to the fierce, intense, and charismatic original French character (Andrea.) Furthermore, at least in the first episode, there is no indication that Feris and Andrea share the same sexual preference, which would in turn imply an important revision of this key character.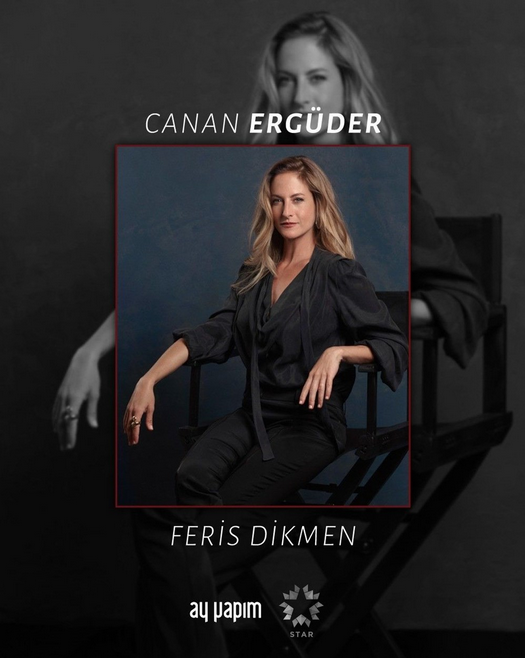 Like "Dix pour cent," "Menajerimi Ara" starts with a strong focus on Dicle, the aspirant junior agent, who also happens to be Kiraç's secret illegitimate daughter. The Turkish series, however, infuses this relationship with greater drama. For example, while the first scene of the father/daughter meeting in the two shows is virtually identical, it results much more heartbreaking in the Turkish version. Despite the sparse dialogue, Barış Falay and Ahsen Eroğlu powerfully convey all the awkwardness, resentment and hurt in the relationship in a subtle, yet extremely poignant fashion. Ahsen Eroğlu is formidable as Dicle, showing even more innocence and vulnerability than the gifted French actress who impersonated Camille. Kiraç, on the other hand, is a despicable rather than a pathetic character, with none of Mathias' dark comical undertones in "Dix pour cent."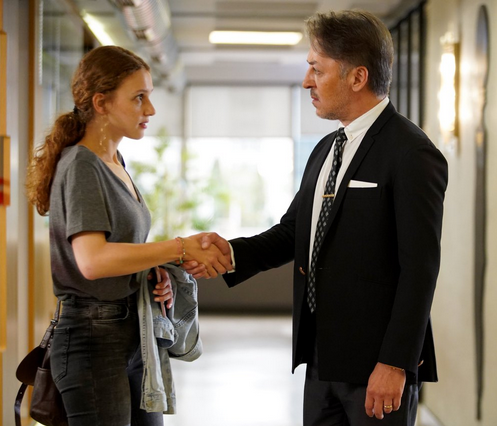 True, the existence of an illegitimate daughter -- even of one conceived before marriage -- is clearly a bigger deal in Turkey than in France, where there is a much greater moral judgment on matters of sex and relationships. Indeed, one can hardly imagine an illegitimate child showing up at a state ceremony in Turkey, the way Mazarine appeared at President Mitterand's funeral in 1996. It is also very interesting to note how Dicle feels more ashamed for having asked help from her absentee father, than furious at his contemptible behavior. The scene was thus emblematic of how Turkish screenwriters adapt foreign shows to the local culture.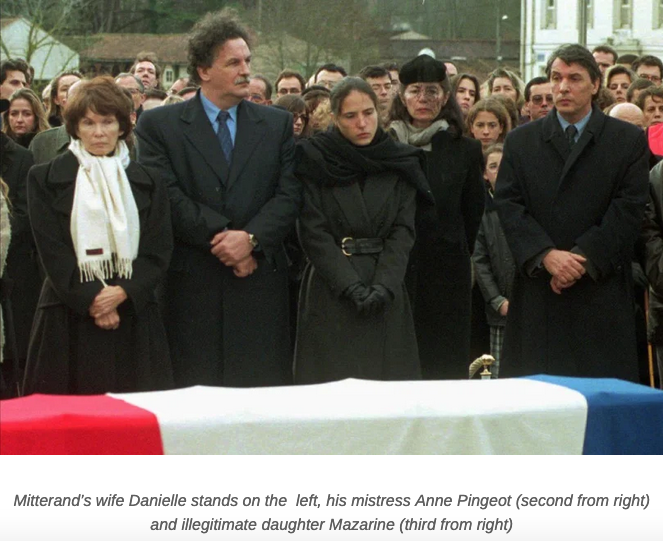 To answer the question posed earlier, then, "Menajerimi Ara" is definitely modifying several features of the original French show. In addition to adding drama, it tones down the sexual tensions quite a bit. For example, compared to Mathias' sexy secretary, Kiraç's is an unattractive busybody. This, in turn, might eliminate the intra-office tryst that instead spiced things up in the French show. Also, Kiraç's legitimate child is a young woman rather than a son (Hyppolite). Unaware of their secret blood ties, in "Dix pour cent" the latter develops a romantic interest for his half-sister Camille. Ostensibly, the allusion to potential incest was too much for the Turkish context. In "Menajerimi Ara," Dicle develops instead a relationship with a young actor (Barış), who is a client of the agency. Finally, homosexual characters (Andre, Hervé, and others) are front and center in the French show. Çinar's assistant Emrah, however, is far less effeminate than Hervé, and thus -- even if gay -- unlikely to come out as such in "Menajerimi Ara."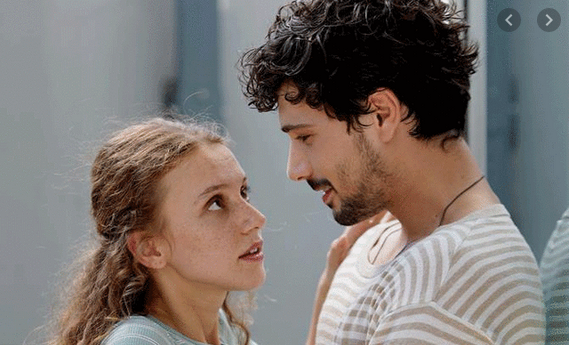 Several key features of the French show, however, remain the same. Following the French series' model, also the finest Turkish stars are slated to participate in "Menajerimi Ara." The principal difference is that the Turkish show includes many TV actors, whereas mostly cinema artists populate "Dix pour cent". In turn, this reflects the reality of the Turkish industry, where there is far less distinction between TV and film.
The first episode of "Menajerimi Ara" opens with the participation of Alican Yücesoy (Kördügüm, Jet Sosyete, Adi: Zehra, Intikam, Subat) and mega-star Tuba Büyüküstün (who needs no introduction) as the main guest artists. The first interprets an actor experiencing an egomaniac meltdown because his image fails properly to appear in a trailer/poster of his latest work. Tuba, on the other hand, plays herself as a famous actress striving to land a role in a Bond movie that calls for a younger actress. In "Dix pour cent," Cécile de France faces a similar challenge, but in the context of a Quentin Tarantino's movie, which in France apparently inspires far greater awe than a Bond flick. For those, who are familiar with both cultures, these subtle but significant differences are supremely interesting -- not to mention highly entertaining.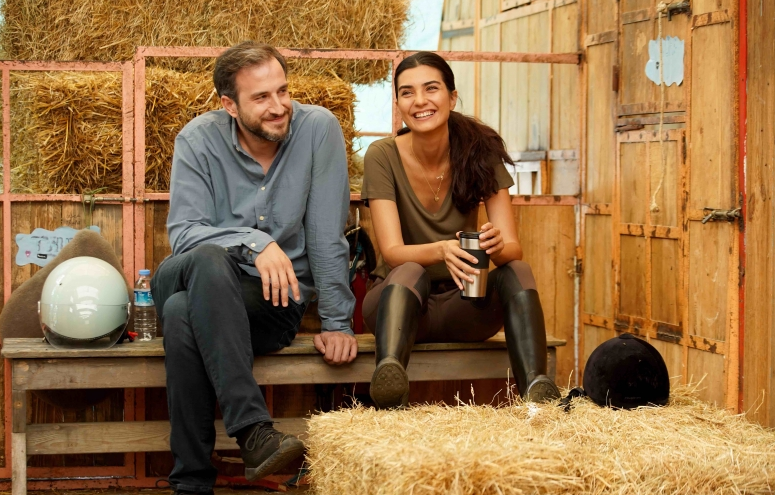 A future episode is scheduled to feature Halit Ergenç. Perhaps, he will play the gloriously insecure and vain older actor that Fabrice Luchini so wonderfully impersonated during the second season of "Dix pour cent." Other stars, whose appearance has already been announced are Çağatay Ulusoy, Ercan Kesal, Derya Baykal, Melisa Şenolsun, Nebahat Çehre, and Nükhet Duru.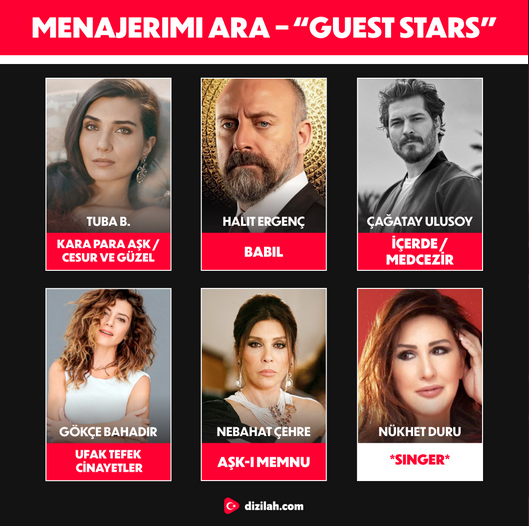 The adaptation of shows from the past or from other countries is a common practice around the world. Nevertheless, Turkey's ability to reinterpret existing cinematic or TV productions is truly remarkable. Indeed, several Turkish remakes actually improve on the originals. And while some adaptations remain very faithful to the source, others offer drastic re-elaborations that move the story in a completely unexpected -- and often welcome -- direction.
The first episode of "Menajerimi Ara" follows rather closely the script of the opening installment of "Dix pour cent." The Turkish version, however, lasts more than twice the French one without necessarily adding much to the story. To keep the interest of the audience (and especially of those familiar with the original) it would thus be auspicable that, in upcoming episodes, "Menajerimi Ara" should strive to differentiate itself much more from "Dix pour cent," lest the comparison results to the Turkish show's disadvantage. The good news is that there is ample room for "Menajerimi Ara" to acquire distinction on the basis of the phenomenal abundance of talented and charismatic domestic stars and the fundamentally different cultural context in which the story takes place.  
"Menajerimi Ara" airs on Tuesdays on Star TV.
@ Article Copyright by Dizilah and Paola Cesarini

All sources for the article have been included as hyperlinks.
All pictures and video clips belong to their original owners, where applicable. No copyright infringement intended.