by Paola Cesarini  
The second episode of "Menajerimi Ara" rose dramatically in the ratings and showcased a distinctive identity for this new and exciting dizi. The show is now visibly charting its own separate path from the French series that originally inspired it.  
*** for a review of episode 1 of "Menajerimi Ara," please click here.
In an interesting departure from "Dix pour cent," "Menajerimi Ara's" narrative focal point is Dicle. Skillfully interpreted by Ahsen Eroğlu, Dicle is Feris' newly hired assistant in the EGO artist management agency, who also happens to be Kiraç's illegitimate daughter. Placing this character at the center of the story is a clever move on the part of the Turkish screenwriters, for several reasons. Dicle is well-designed and superbly interpreted. She supplies the "conscience" of the show. Finally, she provides the narrative anchor for the main dramatic and romantic subplots of "Menajerimi Ara."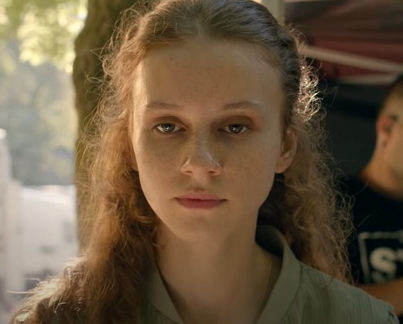 Ahsen Eroğlu is a true revelation as the leading lady of the series. A very talented young actress, she skillfully interprets the full range of Dicle's inner turmoil, resilience, intelligence, and determination without ever losing the character's natural enthusiasm and innocence. Viewers may remember Ahsen from "Kuzgun," an outstanding drama from the 2019 season where she played Barış Arduç's younger sister Kumru. Like Dicle, Kumru was smart, fearless, gritty, and resourceful. Furthermore, she failed to conform to the powerless young Turkish female dizi stereotype by frequently standing up to people's (and especially men's) nonsense.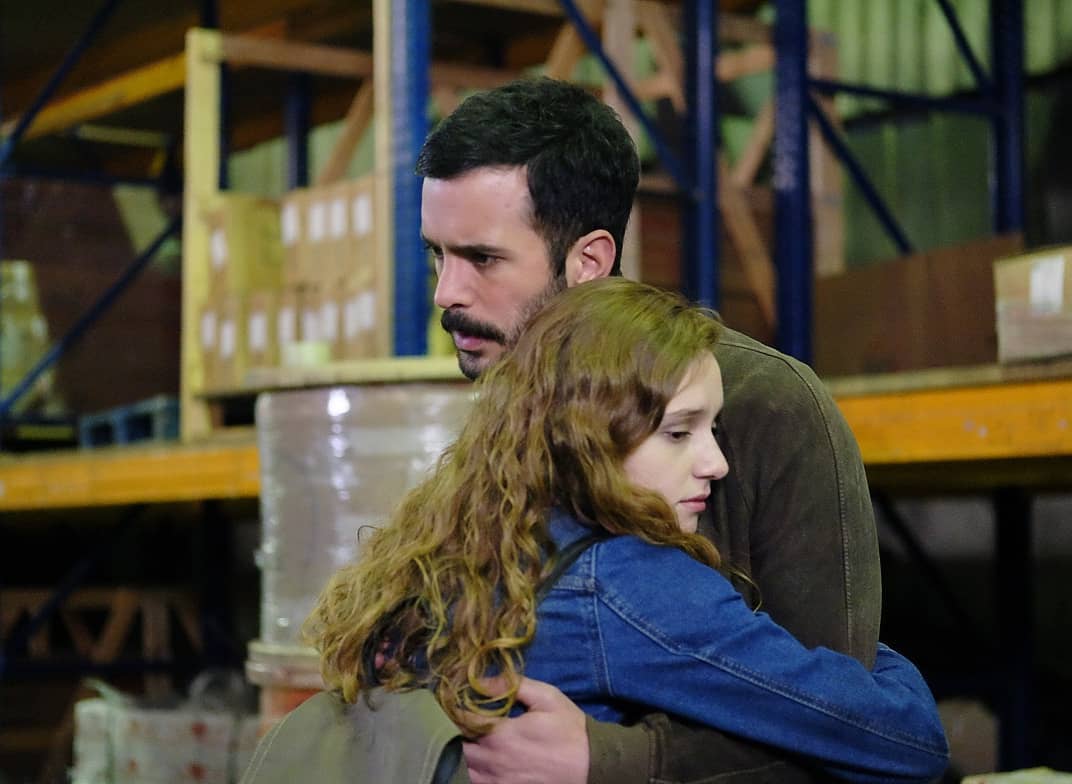 Dicle's character ostensibly provides the "conscience" of "Menajerimi Ara," while the show confronts with plenty of humor some of the disturbing realities that characterize the Turkish film and TV industry. Differently put, in "Menajerimi Ara" the sector is taking a candid look at itself through Dicle's innocent, but not necessarily naïve eyes. For instance, Feris praises Dicle for her talent as a "fixer," rather than for her knowledge of TV and cinema, which was the girl's major in college. Moreover, her confrontation with Barış brings to light the inequality and tensions between the cast and the staff/crew that are always brewing below the surface of the glamorous world of TV and film. It will be loads of fun to see Dicle continue to speak the truth to the various superstars slated to make an appearance in the show.
Ahsen Eroğlu and Barış Falay form a powerfully dramatic father/daughter duo. The scene at the very beginning of episode 2, when Dicle rushes to her father's office for fear that he might have died, is truly heart-breaking. In another cringe-worthy sequence, she witnesses a conversation between Feris and Kiraç in which he sings the praise of his (adoptive) daughter Beren's acting skills while remaining completely oblivious to the fact that Dicle is a party to the conversation. This is particularly painful for the young woman since Kiraç continues to discourage Dicle's career as an agent for fear that their relationship might be revealed.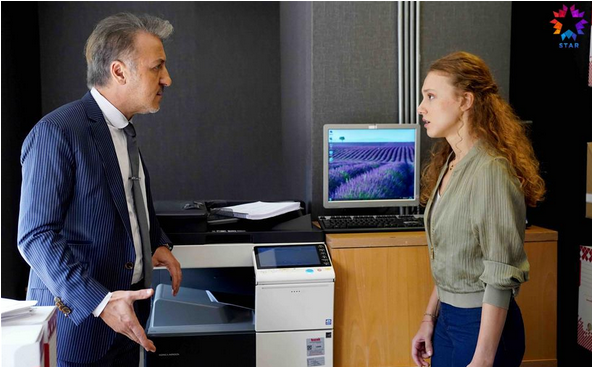 As if this were not already enough, the two senior agents instruct Dicle to set up an arranged romantic interlude, so that fans might come to believe that Barış and Beren are dating and, in so doing, resurrect the ratings for their series. Dicle's attitude in this context is admirable. She does what she is told, but in the process, she never loses her pride or dignity. Even when her father intentionally shows how much more he loves his adopted daughter than his real one, Dicle keeps her eyes on the ball and concentrates on her profession. Her strategy is eventually to achieve vindication vis-á-vis her father through hard work and dedication, instead of privilege and favors.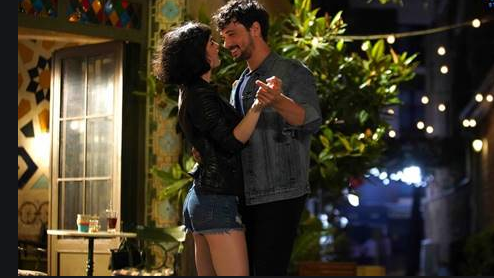 The second episode of "Menajerimi Ara" thus touches effectively on the issue of nepotism, which seems to be quite a problem in Turkey, above and beyond the film and TV industry. As portrayed in the series, Beren is neither a particularly gifted nor an especially attractive actress. Furthermore, she is entitled, capricious, and spoiled. Nevertheless, she gets ahead because of Kiraç's influence and efforts as her agent. In this context, the show cleverly juxtaposes Beren's career with that of Barış, who strives hard to achieve success based on his talent rather than solely on his looks.  
The evolving Dicle/Barış romance has interesting potential and is likely to become the central love story of "Menajerimi Ara." Ahsen and Deniz Can Aktaş are not only gifted performers but also show excellent chemistry. Most importantly, Barış is a multi-dimensional character, whose role is shaping up to be very relevant in the series. He is a young new actor, who has recently met success. Both good looking and talented, he has managed thus far to resist his newfound fame from getting to his head on account of his unprivileged origins. Finally, Barış seems to possess uncommon sensitivity, wisdom, and dignity for a young man of his age.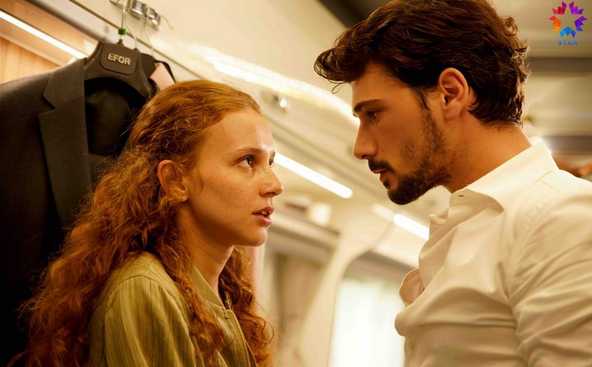 In episode 2, however, Barış appears to be caught between a rock and a hard place. On the one hand, he still lacks the resumé to gain the full respect of his colleagues. On the other, he has grown apart from his old friends. Without strong guidance, he is very much at risk of losing himself in the messy new world of glamour. Will Feris have the necessary strength, wisdom, and devotion to advise him as his agent? Will Dicle offer him the emotional support he needs during this difficult phase? Or will he look for a role model elsewhere? In this context, we eagerly await next week's episode in which Barış will ostensibly receive precious counsel from none other than Çagatay Ulusoy, who was only 20 years old when he first had to face the hard realities associated with fame.  
The principal guest star of episode 2 was Nebahat Çehre, the famous Turkish-Georgian actress, model, and singer, who starred as Firdevs Yöreoğlu in "Aşk-ı Memnu" and as Hafsa Sultan in "Muhteşem Yüzyıl." Nebahat Hanim was really a good sport playing the role of the voluble and entitled older actress, who needs to be tricked into playing in a film that she had already agreed to but then decided to abandon at the very last minute. In the episode, her role reinforced the tension between the giant egos of the self-absorbed performers, and the collective needs of the industry and of those, who support it behind the scenes.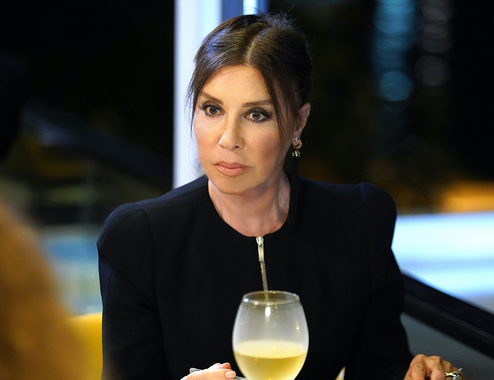 It is frankly astonishing that so many famous actors, both in the French and the Turkish series, accepted to impersonate themselves in ways that might shed a negative light on their famous personae, while at the same time unveiling uncomfortable truths about the industry. In this context, the simplistic resolution of the Nebahat/Nükhet (Duru) conflict in the episode appears as both too rosy and too rushed. This being said, it at least gave us the chance to see "Menajerimi Ara's" fabulous director Ali Bilgin make an unexpected appearance.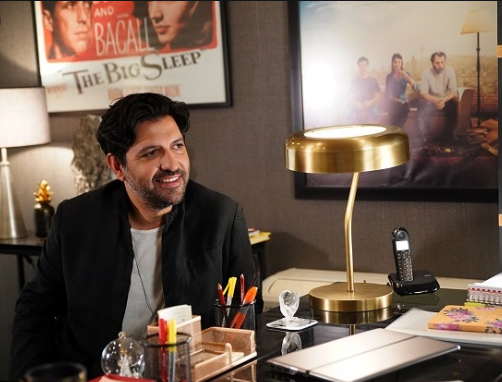 Barış Falay, whom we admired in "Ezel," "Medcezir," and many other films and series, portrays Kiraç's selfishness in horrifying detail. An experienced and successful TV and film agent, he thinks first and foremost about himself, while not sparing a single kind thought for his biological daughter Dicle. Kiraç, by his own admission, is a shark. In the scene with Ceylan, the wife of the defunct head of the agency, he is both callous and vindictive. Once he feels threatened, he shows no empathy whatsoever even for a recently widowed woman. Mathias Barneville -- the corresponding character in the French series -- started in a similar fashion but with a touch more humor. Later on, however, Mathias developed both a conscience and a backbone, along with a modicum of empathy. Hopefully, the wonderful Barış Falay too will have the opportunity to grow as Kiraç and leave the character's current evil caricature behind.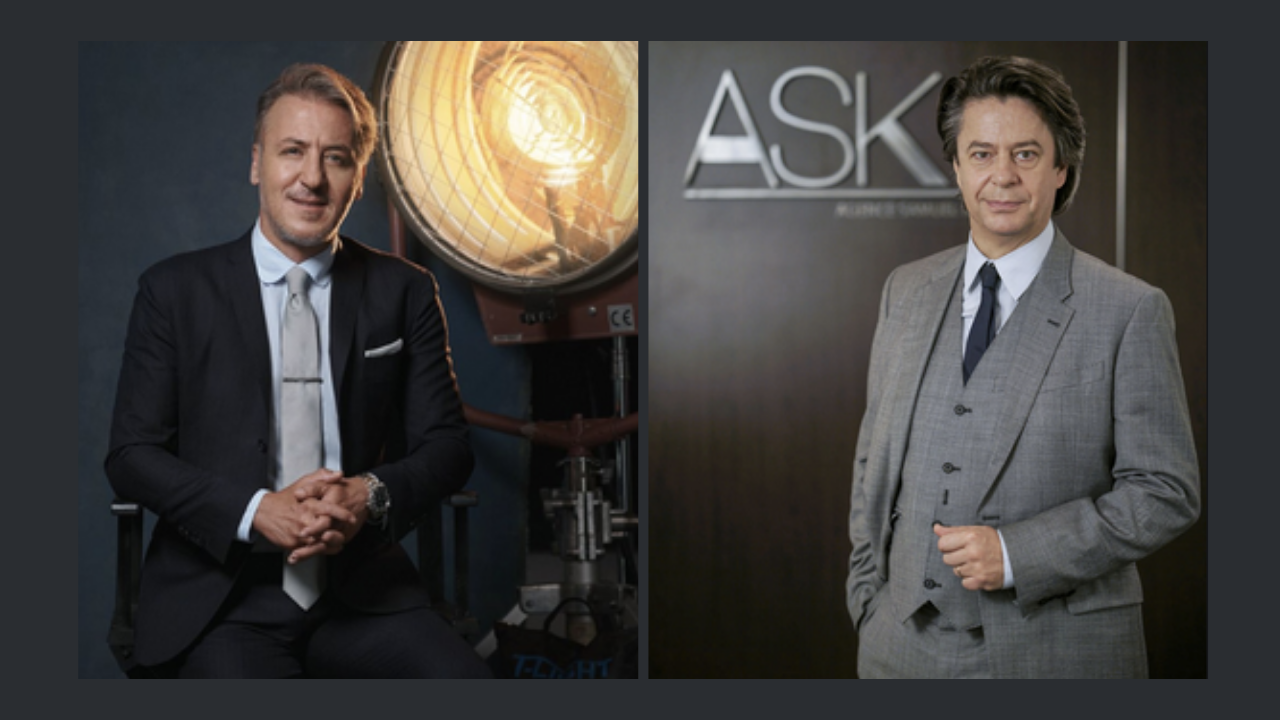 Çinar is another of "Menajerimi Ara's" very interesting permanent characters. Viewers may have noticed Fatih Artman's talent in "Vatamin Sensin," "Jet Sosyete," "Behzat Ç." and other shows, where he played sensitive and apparently unassuming characters, who often concealed a strong personality. To interpret Çinar, Fatih has once again to bank on his ability to portray a man, who experiences and freely displays strong emotions and, at the same time, is keenly intelligent and purposeful.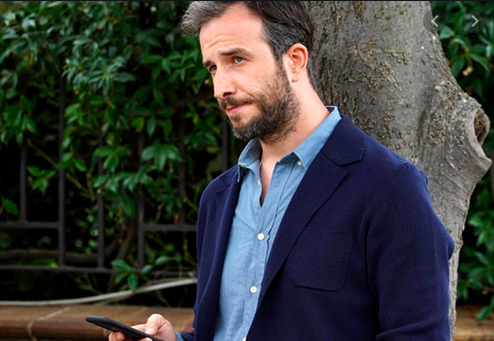 Semi Sirtikkizil, the actor who plays Çinar's assistant Emrah in the EGO agency, is also performing well. However, we all must wait with bated breath for the infamous Turkish Radio and Television High Council's (RTÜK) censorship eventually to curtail the development of this character, who in the French series (and ostensibly also in the Turkish remake) is gay.
In this reviewer's opinion, however, the main weakness of "Menajerimi Ara" lies in the poor characterization and miscasting of Feris. Although an accomplished actress, Canan Ergüder interprets this role as an aloof and almost histrionic version of the original. Someone like Mine Tugay or Burcu Biricik would have provided a much better fit for the role of Feris, which in "Dix pour cent," oozed class, intelligence and charisma. For instance, it is hard to take Feris' declaratory commitment to the art of cinema seriously, when she shows no sign of a deeper intellectual life beyond her agent's antics. Even in her relationship with Çinar, Feris comes across as cold and opportunist. As a result, their friendship is somewhat unbelievable. Hopefully, the screenwriters will find a way to improve this character in the near future, although it might be perhaps already too late to turn Feris into a sympathetic figure.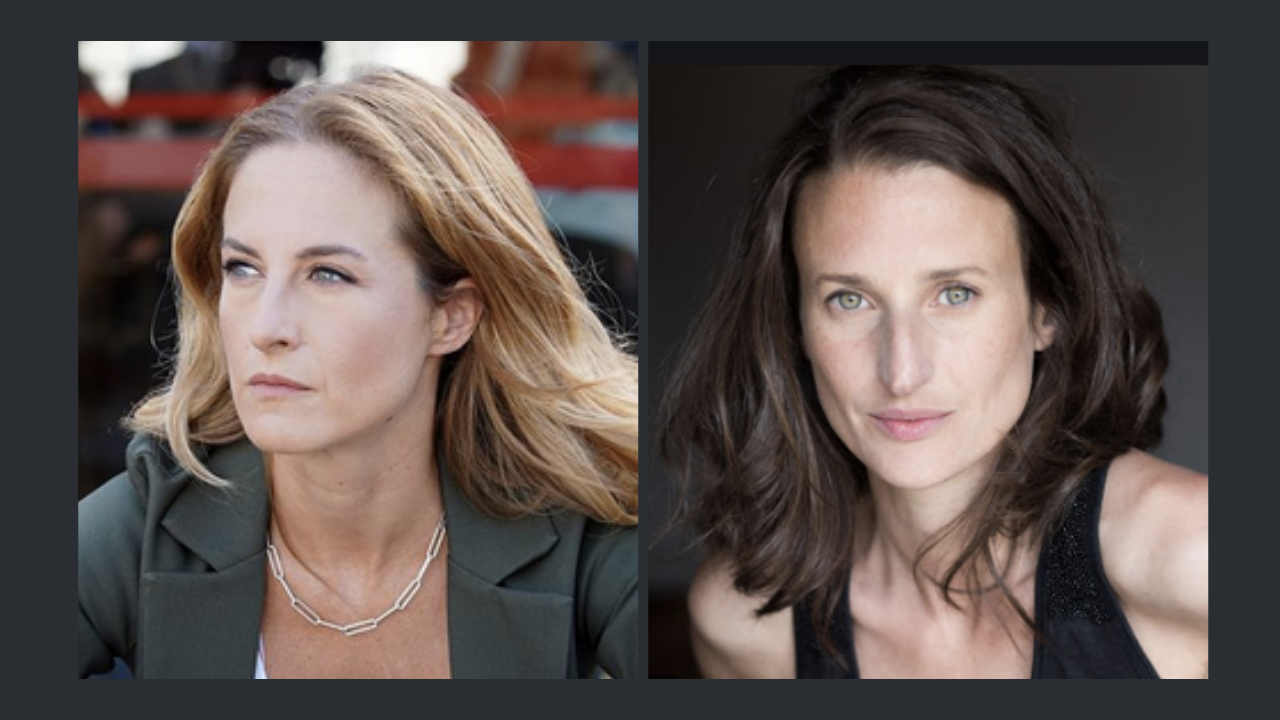 "Menajerimi Ara" shortchanges other characters of the French original. Ayşenil Samlioğlu, who interprets the oldest agent in the EGO agency Peride, has virtually no lines. This is unfortunate, not only because she is a good actress, but also because in the French series her role (Arlette) is often the source of both humor and wisdom. Hopefully, this character too will develop along the way.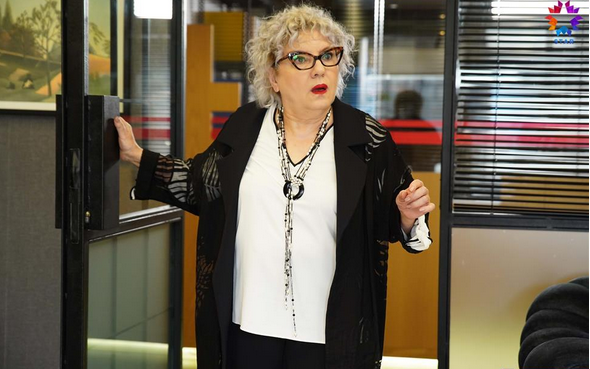 Beren, interpreted by the newcomer Yaprak Medine, is a novel character in "Menajerimi Ara," which in the French original was instead played by a young man. While viewers will have found her initially unsympathetic, in episode 2 she grows somewhat more likable -- especially when she confesses to Barış that she is profoundly insecure. The part in which Beren is trying to become friends with Dicle, however, seems contrived. But it suggests a potentially interesting twist. Perhaps the relationship between Kiraç's two "daughters" (which was not present in the French version) will defy expectations and turn out to be cooperative instead of competitive. Who knows? Beren might even supply the conduit for a father/daughter rapprochement in the near future.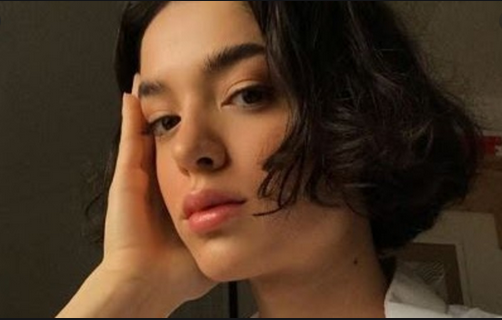 In another departure from the French show, Kiraç's wife promises to be the true villain in the series. Physically and otherwise, Maida fails to resemble the benevolent and sophisticated Catherine Barneville in "Dix pour cent." We hope that Maida too will eventually evolve from the superficial and one-dimensional Turkish dizi evil female character that she currently impersonates in "Menajerimi Ara."  
In this episode, there were several comedic interludes. The honest rendition of the "vampire" journalist corresponds very much to the image of the members of the infamous Turkish tabloid press. It was also a great deal of fun to see how much the TV rating game in Turkey keeps everyone on edge. It is clearly a terrible system that fails to produce quality and efficiency and makes everyone miserable. Hopefully, it will be changed sooner rather than later. Perhaps the most precious dialogue in "Menajerimi Ara", however, was when Dicle tells her friend, who is suggesting that she should pursue a relationship with Barış, that an affair between an actor and his agent's assistant would make a great subject for next summer's romantic comedy.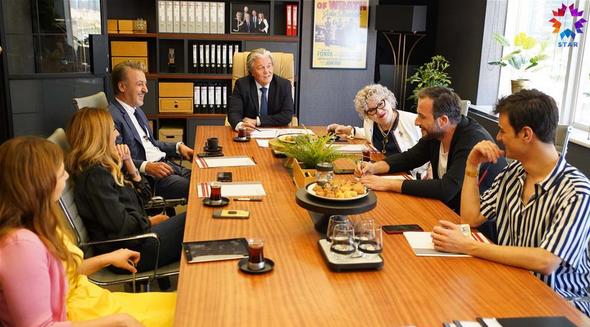 Episode 3 of "Menajerimi Ara" will undoubtedly add more complexity to this intriguing dizi, especially as far as the relationship between Dicle and Barış is concerned. Viewers may also expect dramatic developments in Kiraç's situation vis-á-vis both the EGO agency and his family. Finally, "Menajerimi Ara" stands to gain new viewers this week, as the hoards of Çağatay Ulusoy's fans will religiously gather to watch their beloved actor return to regular television and poke fun at himself after an absence of more than three years.
"Menajerimi Ara" airs on Tuesdays on STAR TV.
@ Article Copyright by Dizilah and Paola Cesarini
All pictures and video clips belong to their original owners, where applicable. No copyright infringement intended.