Türkiye's Show TV has acquired the broadcasting rights for "Maviye Sürgün," the maiden series originating from the collaboration between Telemundo and InterMedya.
Caner Cindoruk, Damla Sönmez, and Serkan Altunorak star in the series alongside Bülent Şakrak, Ayça Erturan, Ruhi Sarı, Gökşen Ateş, and Hakan Salınmış.
About the series:
Ali (Caner Cindoruk), a successful SAT commando who is temporarily suspended after an investigation, moves in with his father-in-law Salih (Hakan Salınmış), who runs a boutique hotel in Çamlıkıyı, taking his children and wife with him after the news of his wife Ayda's unfortunate and fatal illness. Shortly after the move, Ayda dies and the whole family is plunged into deep grief.
While their grief is still very fresh, Ali goes out to sea one night, notices a boat drifting on the horizon, and rescues the woman inside, ignoring the storm. The mysterious woman he rescues is named Defne (Damla Sonmez). Ali brings Defne, who has suffered temporary amnesia due to an accident and has no memory of what happened to her, to the hotel as a 'Tanrı Misafiri'. Defne, who regains her memory piece by piece, slowly comes to the realization that she is a con artist.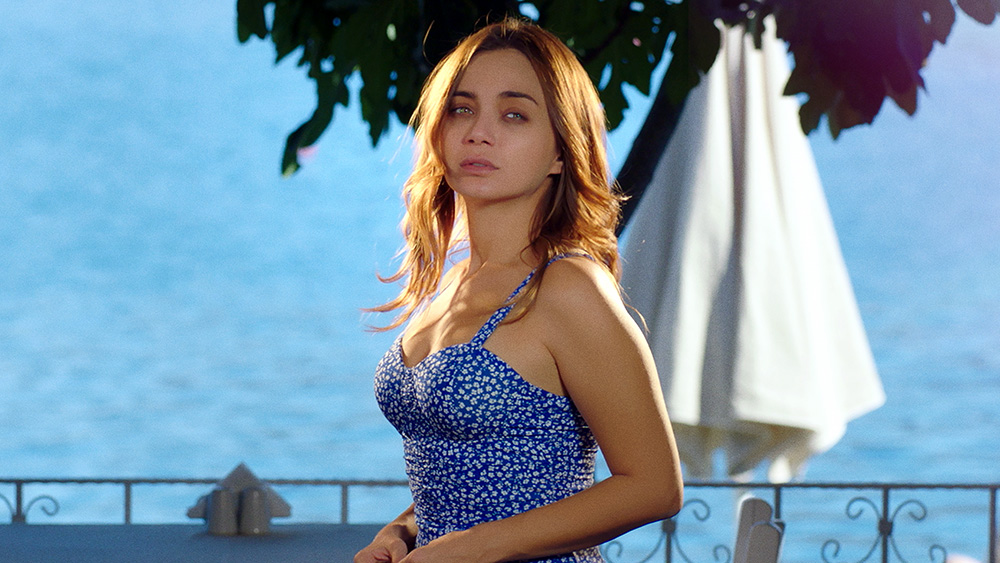 Unexpectedly coming face to face in this town with Ozan (Serkan Altunorak), whom she thought she had left in her past, Defne has no choice but to look for a way out for herself. In Çamlıkıyı, where once only the sound of the waves crashing on the shore was heard, it is inevitable that the triangle of Ali, Defne, and Ozan will lead to irreversible days of action and passionate love that will drag everyone around, and secrets and family relationships will be revealed.
Maviye Sürgün, produced by Türkiye's O3 Medya is directed by Nezaket Coşkun, is expected to premiere soon on Show TV.