The phrase 'drama-therapy', where you watch a dizi and are whisked away to another world entirely, perfectly describes this episode. Read on to learn about some notable developments in Episode 34. Spoilers follow. 
Han
That final scene left viewers with a haunting thought: is Han evil? Now, the definition of 'evil' has changed over the course of history as social norms and standards have evolved, but in the modern context, the idea of evil is generally linked with a cosmic malevolent force. Moreover, the idea of 'evil' usually cannot be treated or cured as it is thought to be too dastardly and dark to be expunged entirely from the soul. But, just by asking this question, the writers have facilitated a thought provoking discussion that adds dimension to the ongoing debate that this show has inspired about whether all bad acts are the direct result of trauma and mental health conditions or if some bad acts are the result of a sinister quality that is rooted deep within an individual. With Han, there is ample evidence for both sides of the argument as his character is imbued with so many dimensions and shades: Birkan Sokullu is absolutely marvelous in his portrayal of Han. Undoubtedly, his career's best performance, to date. 
The component of Han's personality that may lean towards 'evil' arises from the pleasure he seems to receive from inflicting terror or inspiring fear in others; for example, when he terrorized Esra in her apartment with the greek statue and the alarm clock or when he tied up Naci in the first dungeon/basement room or even early on, when he held a gun to Uygar's head, there was a glint in his eyes and a dark smile in his countenance that suggested that he enjoyed orchestrating these events, not because he was protecting his loved ones, but because he was simply fascinated by creating mayhem. 
These points individually do not suggest that he is evil, but collectively, they do make you question whether and to what extent Hasibe's traits are present in Han. The young Han did not have the halo of goodness that young Safiye had or the kindness that Gulben showcased even as a child. It is possible that Safiye, Gulben and Neriman have more of Hikmet Bey's nurturing character, while Han's base personality is far more similar to Hasibe's. (And, as an aside, if these genetic traits were distributed in this way, it would also help explain why Safiye can love Han so dearly, despite all that he has done to destroy her chances for happiness with Naci. Though Hasibe wrote that farewell note and indirectly caused Naci to be hit by the bus, Han delivered that note, tore up the more recent note and imprisoned Naci. And yet, despite all that Hasibe did, Safiye still values her immensely. She may similarly be unable to let Han, and her love for him, go.) 
The fact that there is no clear answer as to the exact nature of Han's character is part of what makes this show so appealing and original. Audiences are consistently asked to ponder and meditate on whether the main male lead is a hero or a villain, a plot point that would be easily discernible in other dizis. It is both wonderfully exciting and terribly frightening that after 34 episodes, we still do not know! This ongoing mystery allows the audience to observe all of these very human qualities without well-defined/clear-cut categories and labels, encouraging viewers to take a more progressive and non-judgmental approach to this novel tale. 
Inci
Brushing off Esra's concerns about Han, and whether he is ready to become a father, Inci was not able to disregard Naci's remarks so quickly. Though he didn't reveal to her that he was imprisoned in the boiler room, Naci did tell Inci that Han had quit therapy and that he desperately was in need of help. Inci has trusted Han quite blindly, without verification. Upon learning that Han had quit therapy, she felt that Han had betrayed her, and them. But, Han's psychology is far more complicated than Inci may realize. And though she voiced her concerns to Han about his nighttime dumpster dives in the way of an ultimatum (attend therapy or seek a divorce), that approach may not work well with him. He is very vulnerable, but also very manipulative when it comes to her. They are definitely at a crossroads, and after all of the lies and omissions are disclosed, it remains to be seen whether there will be enough of love left between them to fall back upon.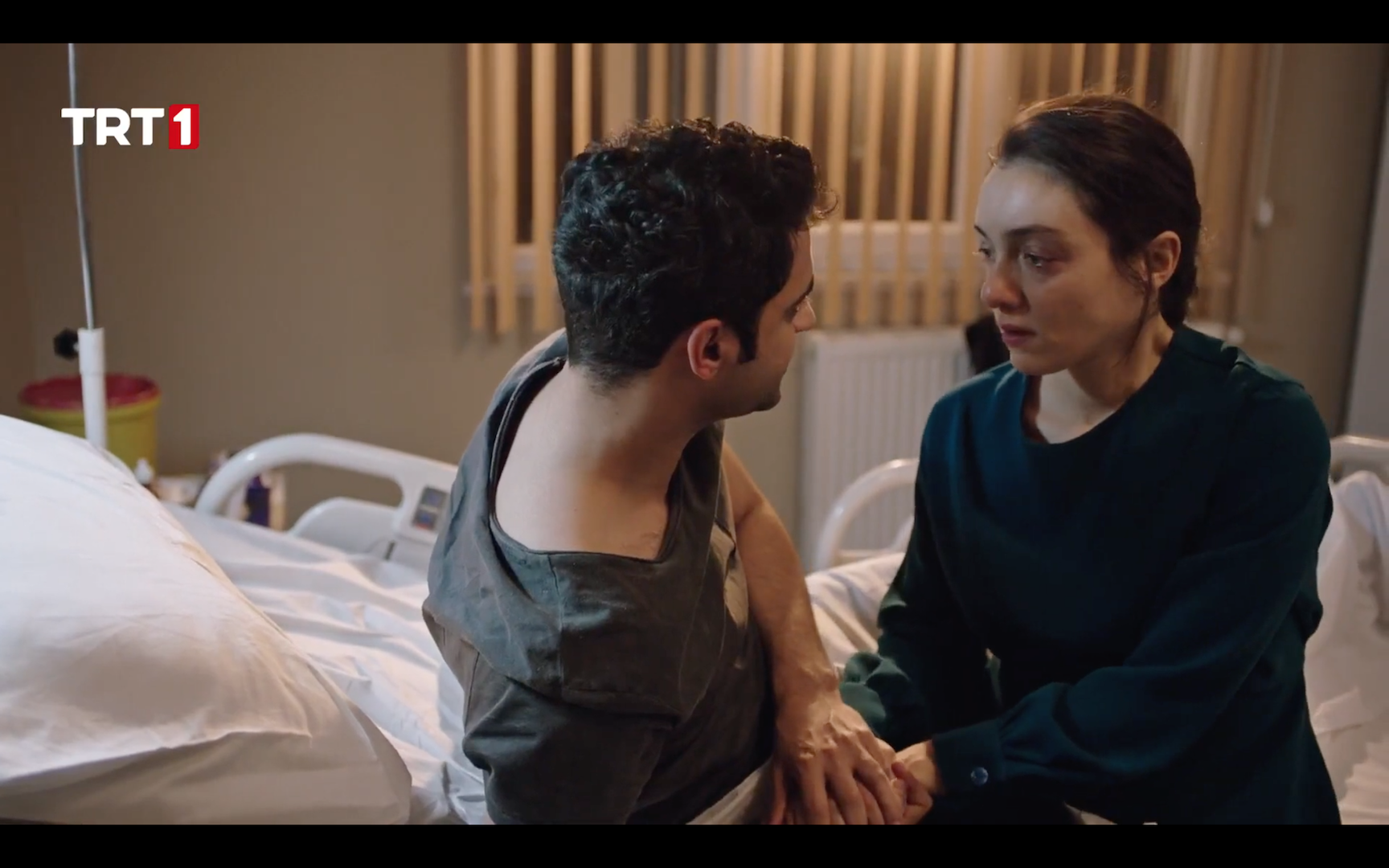 Gulben 
A true champion. We often envision a warrior as an individual with infinite physical and mental strengths and very few, if any, weaknesses; what a beautiful role reversal to portray a delicate woman, whose most valuable asset is her heart, as an advocate for the underserved. 
Though her immediate reaction to Anil striking Esat with a stone, was to ask that he strike her down as well, the following morning, when she caught up with Anil, her anger had died down. She understood exactly how heavy the burden he was carrying was, and how difficult it was to inhabit his mental space. What's more, she not only empathized with him, she saw herself in him. She recalled the fury and force with which she had pushed Esra into the building window, when she was blinded by her belief that her love for Esat made him belong to her. 
The most refreshing part of her recollections was that she was brutally honest with herself about her past actions; she could easily have been disgusted with Anil, referred to him as a maniac, and focused on helping Esat recover. The fact that no other character was pushing her to reflect on the similarities between herself and Anil or to consider how difficult Anil's childhood traumas were, made Gulben's journey this episode so much more endearing and courageous, as she, relying solely upon her conscience and memory, opened her eyes to the truth and declared to Esat that she and Anil were very similar. Her relationship with Esat, in its present form, is still very new and even though he means the world to her, she still bravely voiced her truths, without worrying about how he would respond to her or if his affection for her would dim. Would that we could all love so honestly, portraying ourselves, with all our messy flaws and tangles, as authentically as possible, without fear of repercussion. 
Her journey has been very inspiring and the moments she shared with Esat this past episode were delightful and truly heartwarming because they came after so much internal growth. The ferocity with which she fought her own phobias to accompany him to the hospital and her tender care and concern for him, while she was under some strong sedatives, sitting beside him, holding his hands, and finally falling asleep in the bed next to him make this quirky couple, so much more dazzling. One of the best parts of dizi romances is when two characters, who are worlds apart, and have no conceivable future together at the start of the series, can, as the story unfolds, find their footing on the same path forward.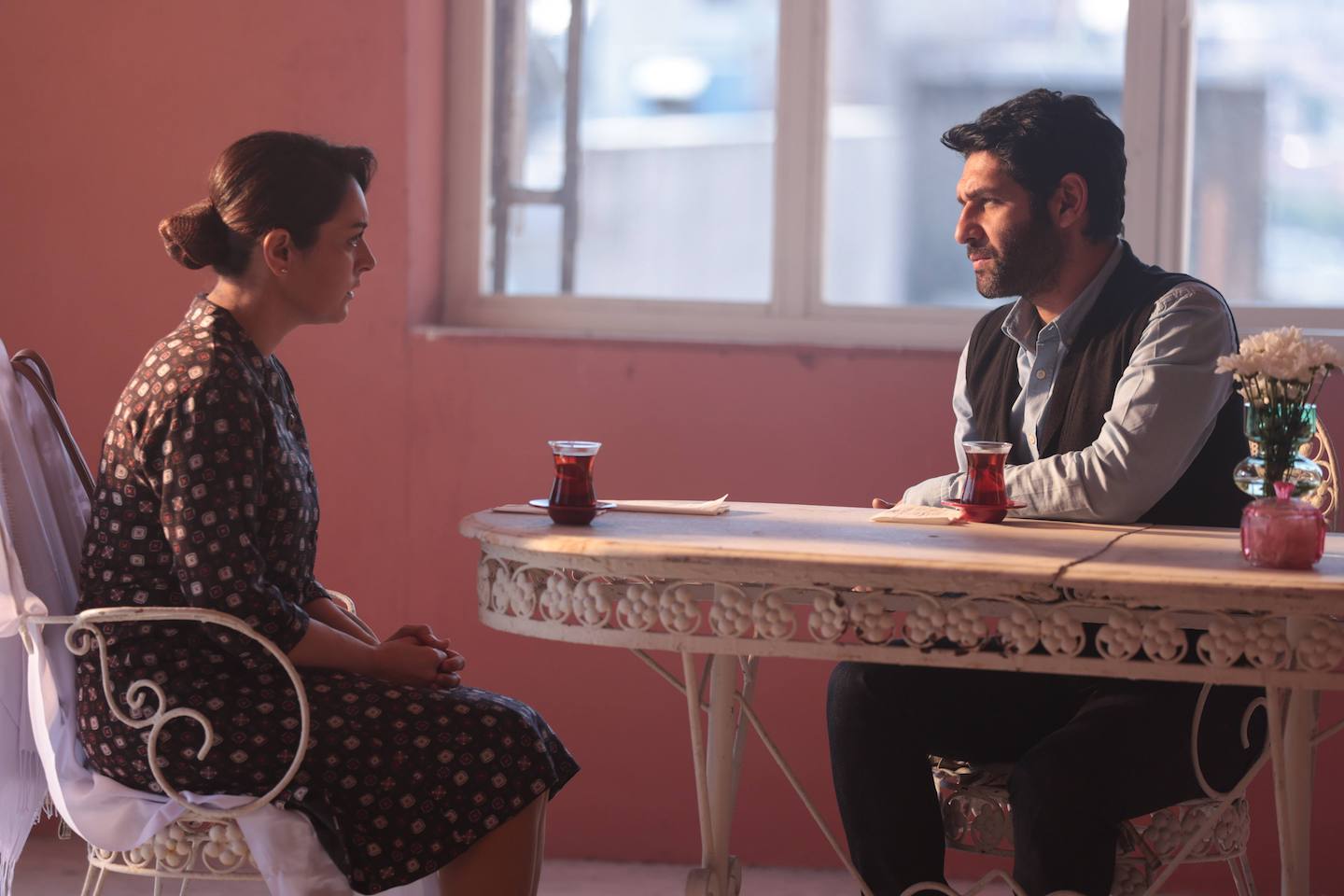 Safiye 
Following that beautiful, heartfelt embrace, Safiye physically backed away from Naci, but could not seem to let him go, not even to let him search for Gulben. She needed him to stay beside her for as long as possible, even inviting him into their home until Gulben was found. With his return, her young self also reappears and helps her stand up to the Hasibe that still resides within her. What's more, Safiye responded to the news of Naci's illness, not with hysterics or disbelief, but rather with an intuitive level of understanding that his disease had caused him to be taken to the hospital in an ambulance and become immobile in his hotel room. She also learned of how terrified he was of this disease, and how it had slowly killed his father. His openness with her about his fears allowed Safiye to take charge of the situation by reminding him that he, with nothing but his words and encouragement, had helped her take some very pivotal steps outside, for the first time in 22 years; maybe, she could help him fight this disease. This is what I was hoping would happen for these characters and I am absolutely overjoyed to see their courtship moving forward in this way. They are both better for having loved one another, and their mutual affection is slowly dissolving deep rooted fears and replacing those dark thoughts with the light of hope for a better future together.