This episode had a lot of plot movement! Read on to learn more about Bolum 33. Spoilers follow. 
Han & Inci
When there is a problem, especially a chronic problem, Inci believes that so long as there is a concerted effort to try to overcome that problem, whether by speaking to a therapist or reducing the alcohol intake, that person trying, should be trusted and rewarded. After facilitating a solution and making her position on the problem clear, she tends to take a step back. With Uygar, she made it clear that she wanted him to stop drinking for himself and for her, and trusted him to try to get there by himself. Similarly, with Han, she set up his first meeting with the psychiatrist and thereafter believed that he would continue with therapy. She trusted him when he said that there was nothing else that he had done or was doing that was abnormal, despite learning that he had threatened Esra, after officially starting therapy. Inci is in a difficult spot: she fell in love with Han in a moment, seeing him under the brightest rays of sunshine, blind to any shadows or darkness lurking beside him. She was entirely in awe of him. Over the past 4 months of their marriage, some of the rays of sunshine have disappeared, dimming the light upon him just a bit, allowing her to see some of the darkness that encases him. But, she won't let herself turn off the lights entirely when it comes to him because she is still so enamored with the idea of him and the initial moments of euphoria that spellbound her to him. This prevents her from taking him off that pedestal and verifying his claims by calling the psychiatrist's office herself to ensure that Han was visiting the therapist frequently or from investigating why and how this "thief" that is harassing Han became so fixated on him in the first place. In her defense, she tried to divorce him, but couldn't follow through, so a part of her may feel that since she decided to stay with him, she must turn a blind eye to some of his actions that don't quite add up.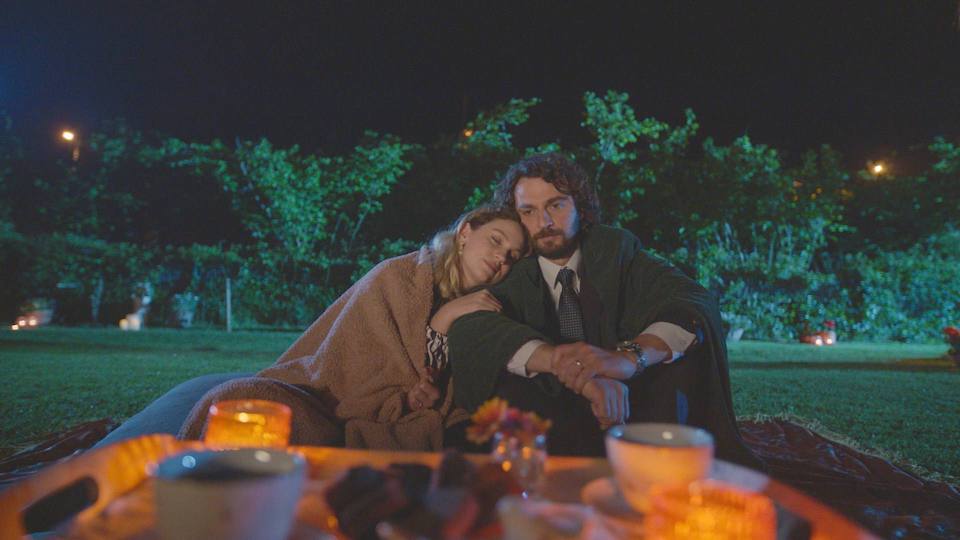 For his part, Han is deeply terrified that Inci will leave him. Despite her reassurances and her devotion to him, and their decision to start a family, he fears that if she learns of all of his actions, she will leave him once more. His fears are absolutely justified and Naci has threatened him with exactly this, telling him that before returning to Safiye, he will tell Inci of all that Han has done to him. However, Naci may be bluffing here as a man who could not harm a mosquito, once reunited with the love of his life, would probably not try to break up another's marriage. The plans that he made, when trapped in the boiler room, seem far too vindictive now that he has escaped from Han's clutches. It seems more likely that Han will be the person to drive Inci away by spilling the beans too soon or creating so much doubt in her mind about him, that she will feel compelled to investigate him once more, and learn of things she can't tolerate. These two have been coasting on an enchantingly beautiful road these past few episodes; however, there may be some serious trouble ahead when they return from their magical paradise. 
Safiye & Han
Conducting an accounting may be helpful in determining whether Han has actually helped Safiye more with his actions or whether he has hurt her more through his meddling. Though he views himself as her protective younger brother, ready to defend her against any external harms, he has been the direct cause of one of her greatest pains. In his youth, he delivered that fateful letter to Naci, knowing that it broke these two young lovers apart. And, as an adult, he threatened Naci repeatedly before imprisoning him. There is an altruistic intention behind his actions; when he was young, Hasibe blackmailed him with the promise of "football" and he was too young to fully comprehend the impact of his actions; and, now, in the present moment, he wants to try to present Safiye with the healthiest Naci she could be with. Despite the positive shades of his intention, Han does not have any boundaries when it comes to his family. This unchecked power allows him to control more than he should and enables him to jealously protect his sisters with such a firm hand that he disallows them to find happiness. Watching him cruelly imply that Safiye had lost her mind because she was hearing Naci play their song in her head, was especially maddening. The audience is rooting for Han because there is still so much good inside of him, but his aggressive brand of care-taking is becoming more and more painful, as his actions are carefully thought out, not the result of spontaneous spur-of-the-moment decisions. It is unclear where we go from here with Safiye and Han, and whether they will be able to mend this fissure, but in the final analysis at the conclusion of Episode 33, it seems that Han has hurt her more than he has helped her, and Naci knows it.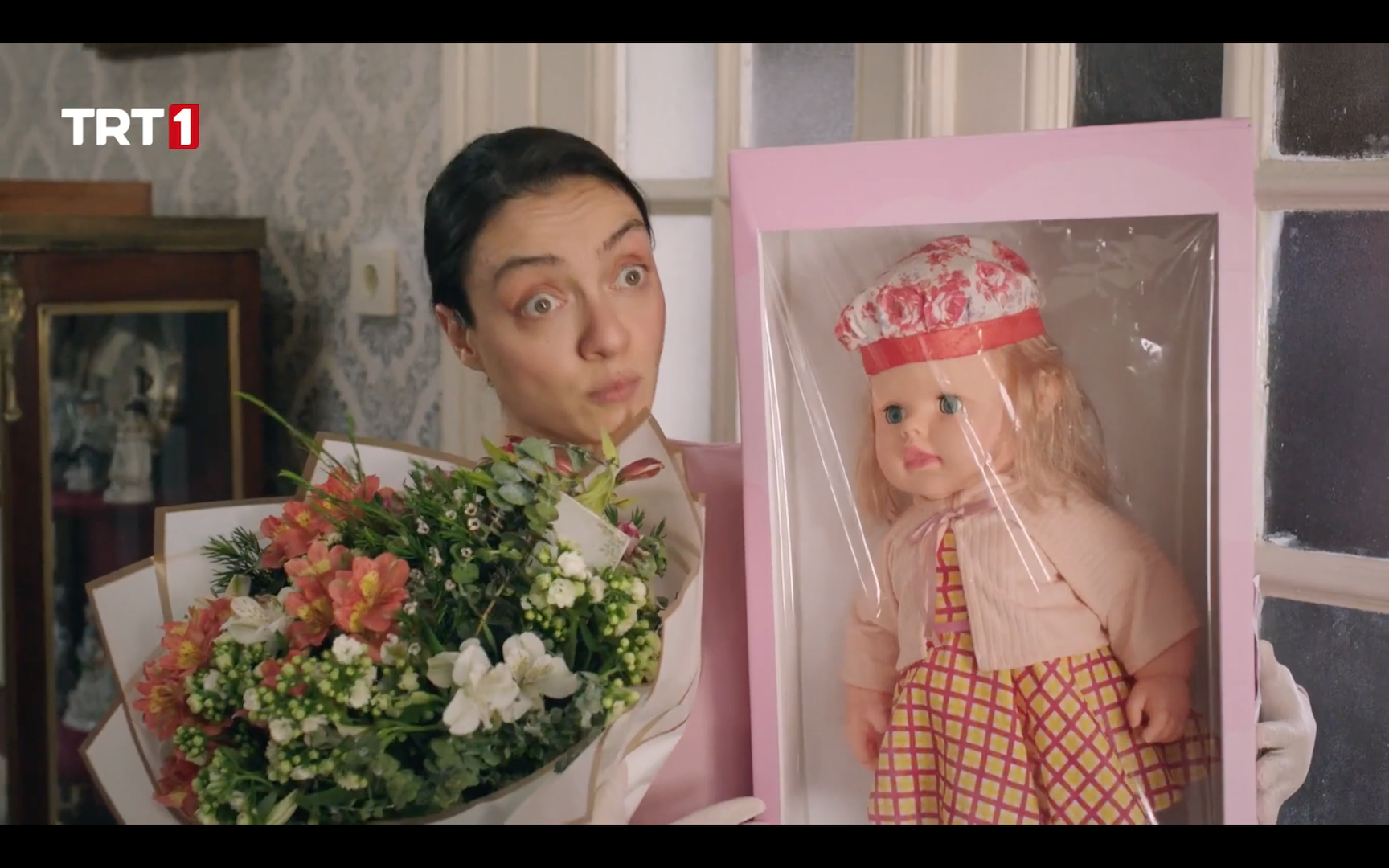 Gulben 
Of the four Derenoglu siblings, she has the least amount of darkness and spite inside of her. Despite traveling down a Hasibe-inspired path a handful of times, on average, she has somehow been able to keep her heart pure throughout. Her caring spirit and genuine kindness for others, despite the pain it causes to her, is what warmed Esat to her, in the first place. But, her naivety and angelic softness has its drawbacks: she confidently believed that Anil was harmless. Unfortunately, this error in judgment will cost her, as Anil could not bear to see Gulben declare her love for Esat so vehemently, and in a fit of anger and frustration, he attacked Esat, knocking him to the ground. Gulben, who initially entered the scene, by pleading with Esat to let Anil go because he was mentally ill, was left in a state of shock, seeing her beloved lying unconscious on the street beside her. This was a surprising development and occurred at the precise moment when Esat and Gulben were at their happiest, having carefully arranged five precious moments alone together. It was a heartbreaking scene and the next set of events will definitely test Gulben's strength and resolve.
Oksan
What a wonderful new character! As predicted, she is a no-nonsense woman, eager to prove her worth to Safiye without cowering before her. She tells it at it is and is happy to acknowledge her interest in Bayram. Adding a bit of comedic relief to the show, her entrance on stage coupled with her understanding of the history of the Derenoglu children and their mother enables her to provide a new dimension and layer to this story that is much needed. 
Bayram
His character has been getting more screen time these past few episodes, as the audience is getting a better understanding of just how devoted he is to Gulben. However, his feelings, which have proceeded unchecked thus far, may have found their ceiling, as Mehmud Bey, without saying more, noticed that Gulben's dolls and perhaps her photo were in Bayram's apartment suite, non-verbally communicating to him that his display was improper. And, though Bayram may not be willing to change his behavior or his feelings just yet, as he still told his mother that he and Gulben would be wed soon, it is possible that Oksan will  inspire a change in him.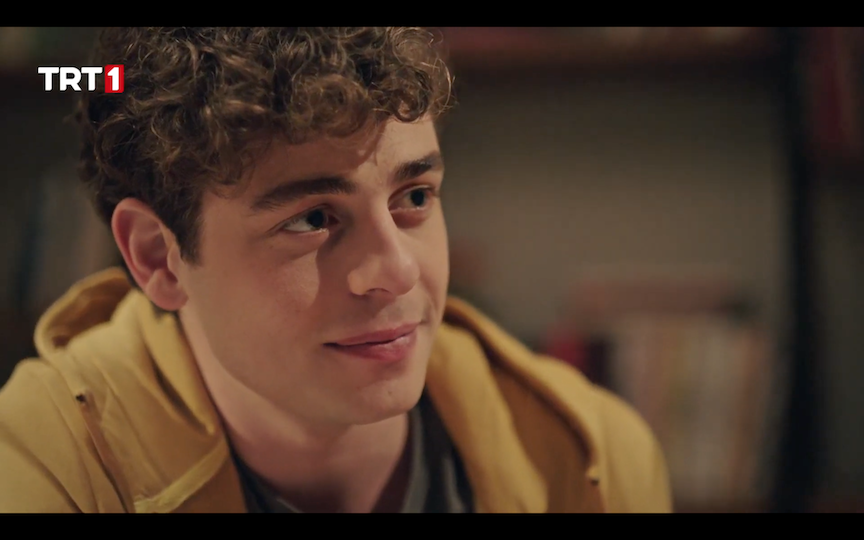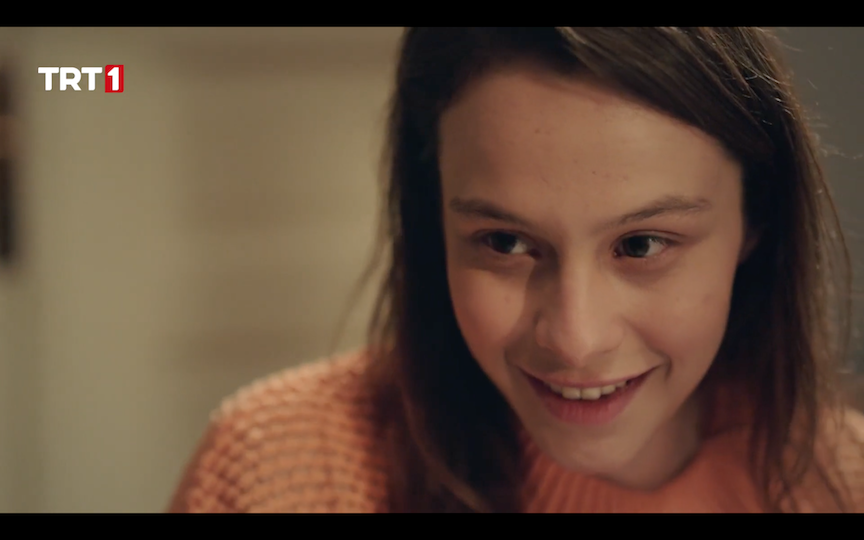 Neriman & Ege
These two young actors have nailed their scenes as young lovers, who are carefree and untainted by the full burdens of adulthood. Ege, in particular, has really shined in his friendship with Neriman, becoming more and more devoted to her, but still retaining that bit of 'bad-boy' quality that made him attractive to Gamze and made him stand up to Emre. Their pairing is refreshingly sweet.  
Yagmur
This psychiatrist has been the weakest character so far. Whether she is passive by nature or she was trying to act passive in front of Han to help him open up to her, she doesn't seem to be able to command him or advise him in any way. Making matters worse, she has been entirely unsuccessful in reaching out to Anil or getting him to a hospital. And, to add insult to injury, the focus of her interaction with Han this episode, was her demanding him to disclose his address to her, so she could better track down Anil. This was an appallingly stupid scene, as presumably Han has already provided this information when he initially visited her office, and this exchange made her seem entirely incompetent as a physician. The subtext seems to suggest: don't visit a psychiatrist, they only make terrible matters, worse. A gentle reminder that even though this dizi deals with highly sensitive mental health issues, the scenarists have an opportunity to use their platform to not only superbly contribute to the arts (which they have done exceptionally well), but also to help offer solutions or resources to the public, or at the very least to not undermine public trust in the medical profession. 
Naci & Safiye
The reunion that we were anticipating finally occurred with the beautiful elegance that has characterized this pairing from the very beginning. The chemistry, the glances, the tears of joy, and the embrace in the shadow of a dove were absolutely epic*.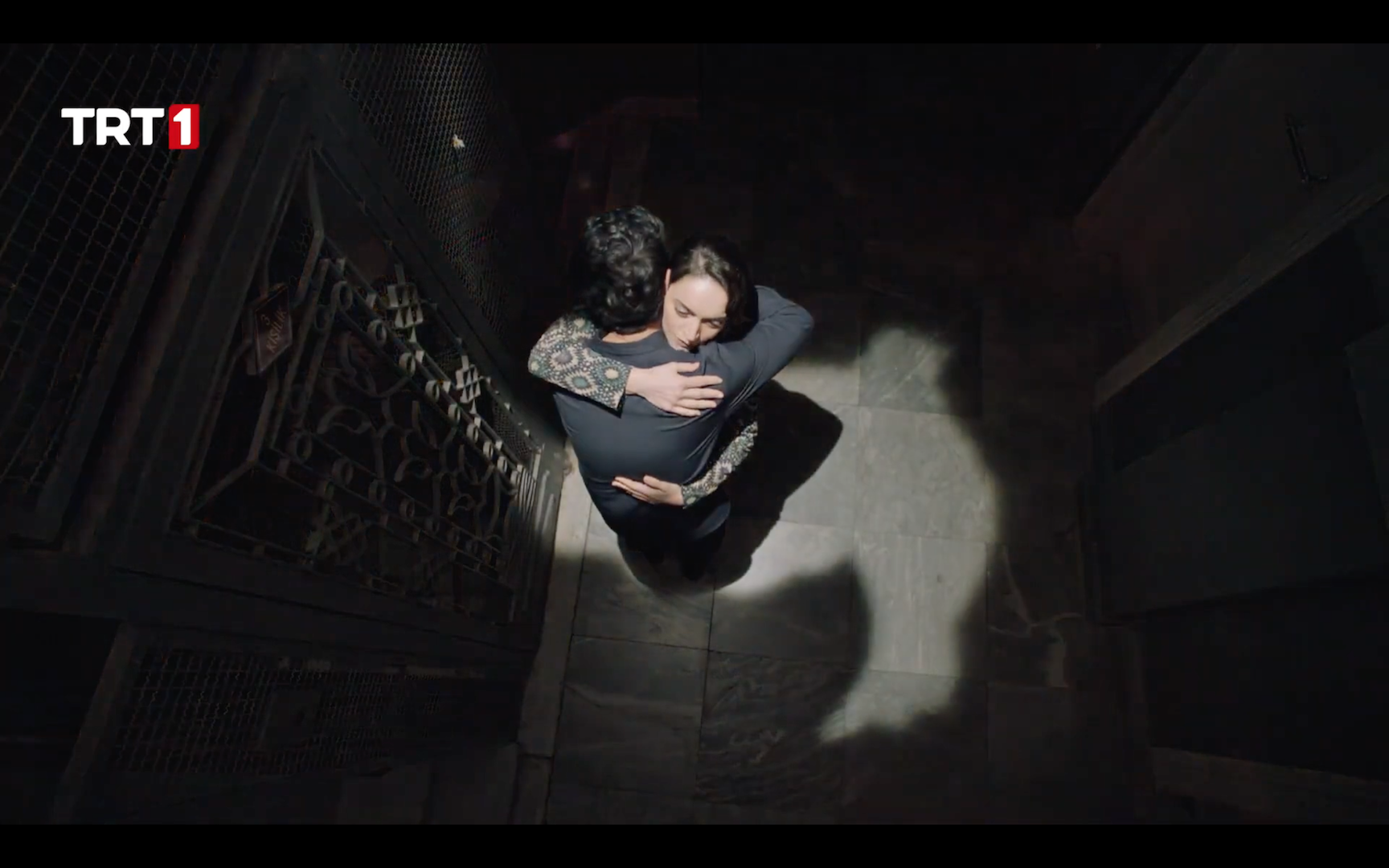 *Sen Benim Sarkilarimsin by Cem Adrian & Hande Mehan (translated by https://lyricstranslate.com) 
Maybe you are in every note of a song
Maybe you are in a bar by the seaside
Maybe you are the smoke of my cigarette
While a star is falling from the sky
While I walk alone on a wet street
While I am thinking of something totally different, you are on my mind
Not in the past, but in the present
I am still living with you
You are always by my side
You are my morning and my evening
You are my songs
Unplayed and unsung
Like something that has never gone away, but always is
Like a secret hidden from everyone
Like a hurtful, silent cry, you are beside me
Like being cleansed from something
Like the fragrance of uncut flowers
Like untouched prohibitions, you are on my mind
Not in the past, but in the present
I am still living with you
You are always by my side
You are my morning and my evening
You are my songs
Unplayed and unsung