The season's hottest drama series has just unveiled its first trailer and the internet is rightfully abuzz! Üç Kuruş, an Ay Yapım production, was first teased in the final season of the record-breaking Çukur, and leading up to the trailer, fans have waited anxiously to find out more about the series. Well, the wait is over.
Here's everything you need to know about Üç Kuruş, via the official press release: 
Filming has officially begun for "Üç Kuruş", a brand new crime drama series that will surely make a huge impact on the screens this season. Set to be directed by Sinan Öztürk, and written by Damla Serim and Murat Uyurkulak, the first trailer of the series, which features an encounter between the Roman mafia leader Kartal and the commissioner Efe in the Organized Bureau met, provided a glimpse into the sure-to-be talked about subject of the series.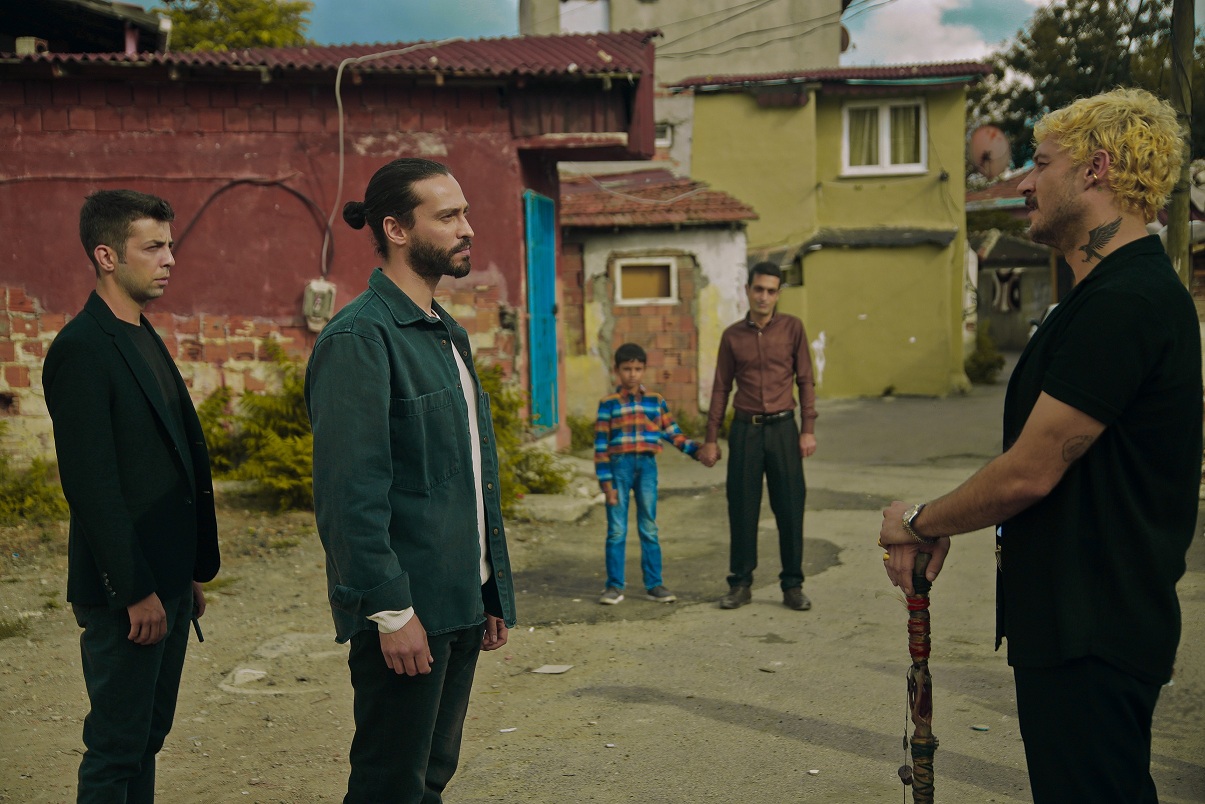 Filming began right after the cast of the series became clear and the actors came together for a reading rehearsal. Uraz Kaygılaroğlu, Ekin Koç, Diren Polatoğulları, Nesrin Cavadzade, Aslıhan Malbora, Nursel Köse, Civan Canova, Ercan Kesal, Mustafa Kırantepe, Uğur Yıldıran, Umutcan Ütebay, Damla Makar, Melissa Yıldırımer,  Aytaç Uşun, Süreyya Kilimci, Cenk Kangöz, Alişan Uğur, Burak Altay, Muttalip Müjdeci, Asena Girişken, Tuğçe Yolcu, Erkan Üçüncü, Aylin Engör, Volkan Kıran, Özkan Özipek, Ömer Çobanoğlu and Ömer Civan Şit are amongst the incredible list of actors set to star in 'Üç Kuruş.'
Synopsis:
The chase game between Kartal, the mafia leader, who is the "guardian" of Çıngıraklı, a colorful Roman neighborhood with its unique characters and harsh rules, and Efe, the reckless and unruly commissioner of the Organized Bureau, turns upside down with a murder case. The paths they take to catch the murderer will lead them to a name they will never guess.
Üç Kuruş, will air Mondays, this Fall on Show TV and if Çukur and İçerde are anything to go by, you certainly don't want to miss it!