Production is in full speed for Show TV's brand new drama, 'İçimizden Biri.' The series, which is being produced by Süreç Film, was first teased during the series finale of the beloved Kuzey Yıldızı İlk Aşk, and with casting now completed, filming is underway Marmaris. Ersoy Güler is slated to write and direct.
Bora Akkaş and Özge Yağız were cast as leads, and joining them in the series are other great actors like Mustafa Avkıran Derya Alabora, Renan Bilek'e; Asuman Dabak, Benian Dönmez, Burak Satıbol, Deniz Cengiz, Ceren Karakoç, Korhan Herduran, Faruk Akgören, Ozan Can Yiğit, Metin Çanak, İrem Tuncer, Pelin Şükrüoğlu, Nil Kılınçoğlu, and Hira Nur Eyigün.
Ferhat and Şirin, Kerem and Aslı, Leyla and Majnun, and long before these stories, Adam and Eve. The story of Adam and Havva begins with them – Adam of the present is an Irishman, whilst Havva is a Turkish girl and together, they try to make their impossible love story, possible. 
Adam and Havva are people of different worlds. One is the son of an Irish Catholic priest; the other is the daughter of a Muslim and Turkish family committed to its traditions. Although life has placed them in two decidedly distant orbits, fate brings them together because Adam's father William, a pastor, is a fan of Turkey, and even admires Marmaris, where he came for a holiday many years ago, and later settled.
Working as a research assistant at the university, Adam fell in love with Havva as soon as he saw her. Havva was also very receptive to this feeling that melted her heart for the first time, and she finally found her other half, which she had been looking for since forever.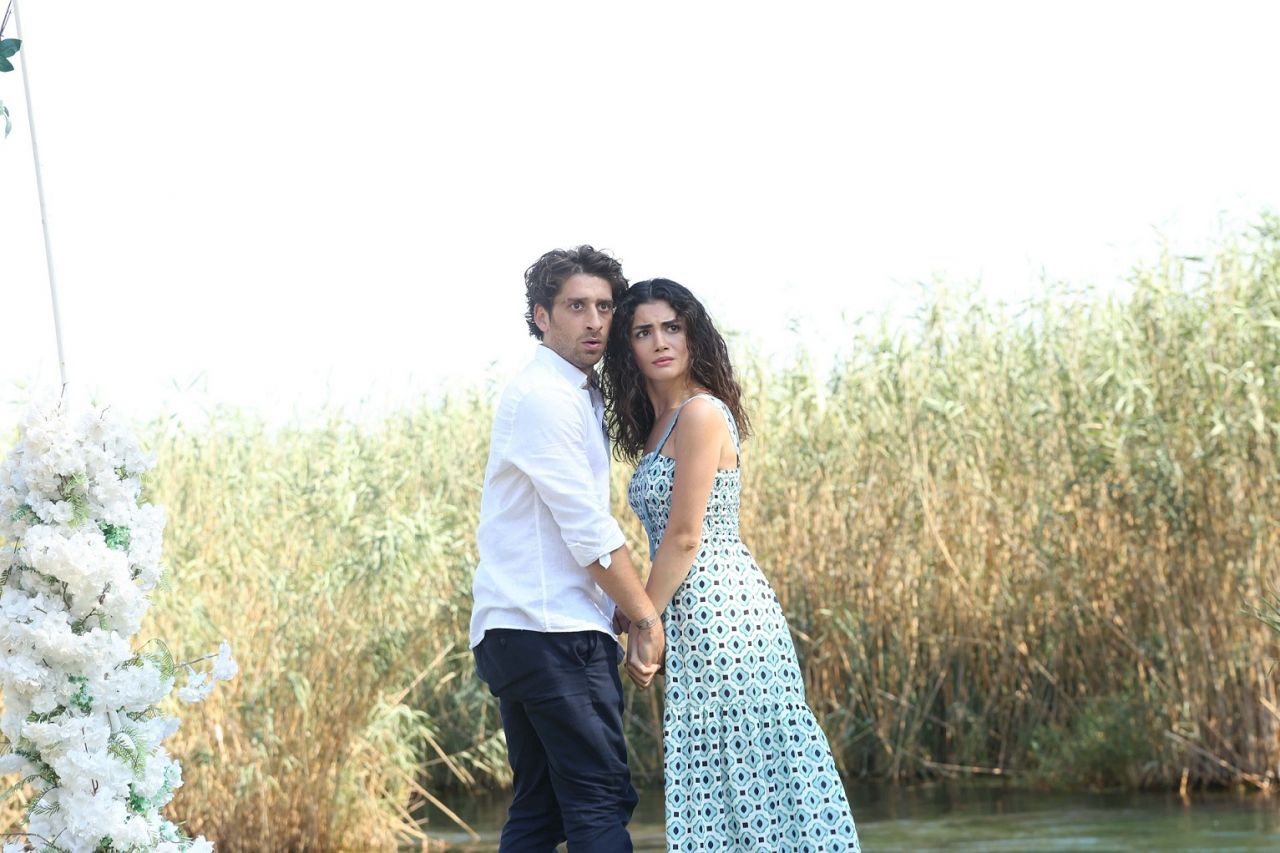 Adam proposes to Havva, but even if Havva's heart desires, her lips will say no because her father, Hacı Hünkar, will certainly be opposed to her marrying someone who is neither Turkish nor Muslim. Even if Adam is willing to change his religion for his love, Havva's father, Hacı Hünkar, his sisters, and his wives will do their best to prevent the union between Ada and Havva from happening. 
In Hünkar's future plans for his daughter, he has mapped opportunities for her to study and become a professor, and nowhere did he include plans to find a groom-to-be for her.
When Havva bravely confronts her father and tells him that she has fallen in love with an Irishman, her worst fears come true. The two lovers try every way to make their family accept their love. Adam's family is also an undeniable front in the war between the two lovers. Adam and Havva will one day open the eyes that are blind to their love and the ears that were deaf so that them too become believers. 
Don't miss the premiere of İçimizden Biri, this Fall, only Show TV!