"I was making exploding candy, I was playing guitar and singing, I was an august bug… Now I'm passing through corpse bags every day, I'm not losing blood…" – Yamaç Koçovalı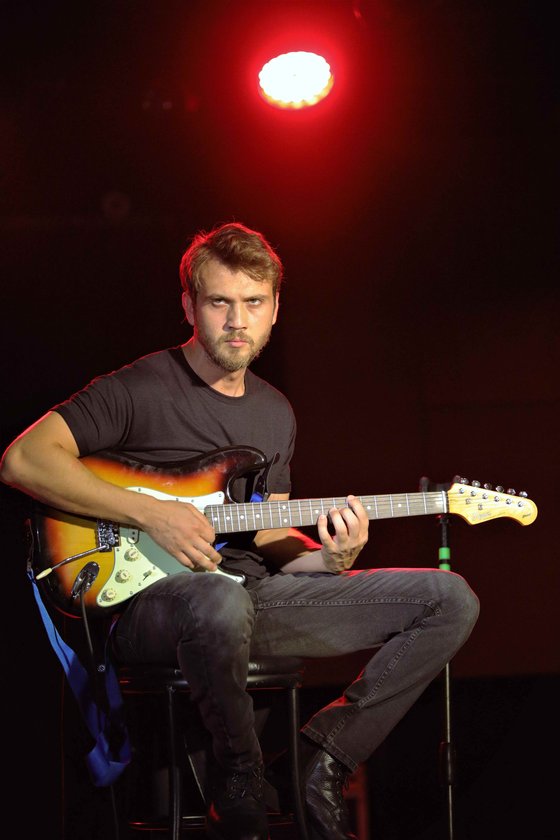 While everything around falls apart, Çukur continues to be Çukur, protecting itself. Çukur doesn't surrender but continues to break us into million pieces, trying to discover our deepest emotions.
This 95th episode was a braid of tragedy and drama, making us think that the good old action days with few comic flings are far away. Don't be so sure, the screenwriter already proved his geniality of making incredible twists.
We witnessed some of those twists in this episode. But let's start from the beginning.
Yamaç & Efsun 
Ended before it even began. At the moment we see them starting a beautiful love story, full of compassion and care, and Efsun embracing him without question... the unexpected visit of Cengiz ruins it all. Seeing him, Yamaç feels betrayed. As this was the only place where he felt safe and serene, cured of all the pain and worries, he was certainly not expecting this from Efsun. What Yamaç doesn't know is Efsun's deep love for him, ready to go that far and accept Cengiz's blackmail, just in order to save Yamaç's life.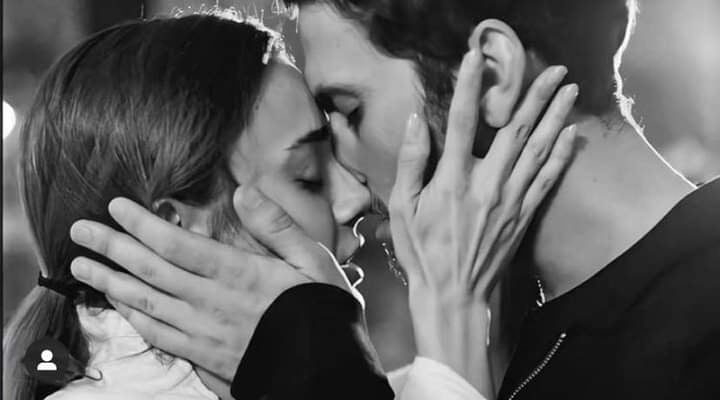 Efsun is a tough character. Portrait of a beautiful and rich young woman seeking revenge for her father's murder. Unexpectedly, she falls for the man she believed to be the killer, attracted to him by some invisible energy. We saw her struggle with herself many times till now, similar to Karaca. She kind of pullback herself when she found out about Nehir's pregnancy but seeing him coming back every time he has a tough moment, made her more certain in her feelings. Now, she going all in, ready to even confront her grandmother telling her that she is ready to kill her if something happens to Yamaç. She gives a really interesting reply at that point – "... He is not only the man I love but also a part of your family...". What's hiding behind these words? Is Efsun pregnant? What will this bring to the future of this relationship?
Nehir & Yamaç
Looks like Nehir aroused her free, crazy spirit. Since the moment when Yamaç brought her home, she was quiet and calm, almost to an annoying point. Yamaç brought her in order to protect the baby, not promising her anything regarding the two of them. But that didn't stop her fantasizing (probably) about a bright future together, where that baby will bring them closer to each other. Now, she gets a huge reality slap, witnessing the kiss of Yamaç and Efsun. Almost like she wakes up realizing that she lost herself from the moment she stepped into the Koçovalı house. Led by that 'carefree' spirit, she opposes Sultan, showing her not so pleasant side, for the first time.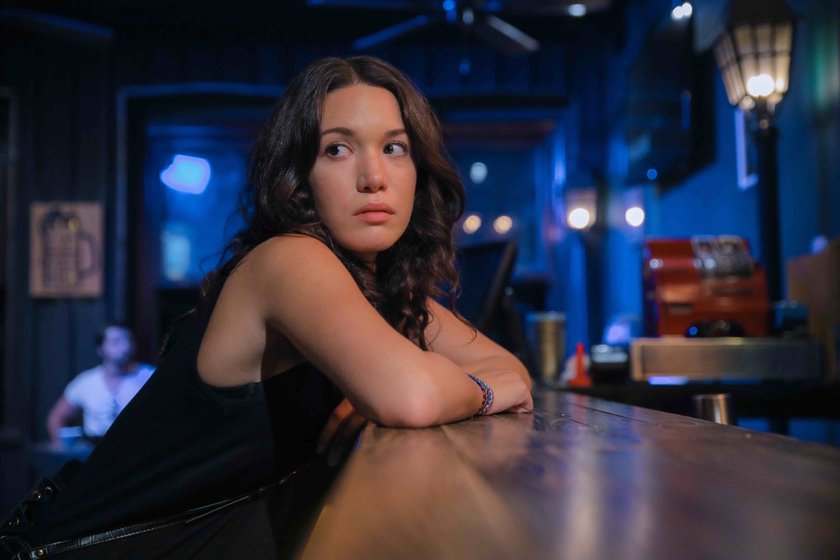 She also loves Yamaç, but she decides to make him believe that she aborted the baby, just in to pay him back for the punch of the kiss she saw. To set him free and out of duty to protect her or the baby. But did she really abort her baby? Naah... This was more 'putting the destiny in my own hands' moment... She doesn't need him. And she can prove it. Yes, she loves him, she fell for a couple of tiny details he made for her, and suddenly – got stuck in his house with his baby. They maybe were not typical love birds, but she does not deserve this kind of treatment. And at the moment when one thinks – okay, Yamaç never even loved her... he touches her necklace, and makes space for unfolding brand new story about the two of them. Will be real this time?
Still, the picture of a strong and independent woman that we almost forgot, reappeared in Efsun's home. Aiming straight to the point, with the words "... I can bear all of this, but you will be dead from the very first knife he stabs in your back!", Nehir proved wrong everybody who thinks of her as a Yamaç's stalker only.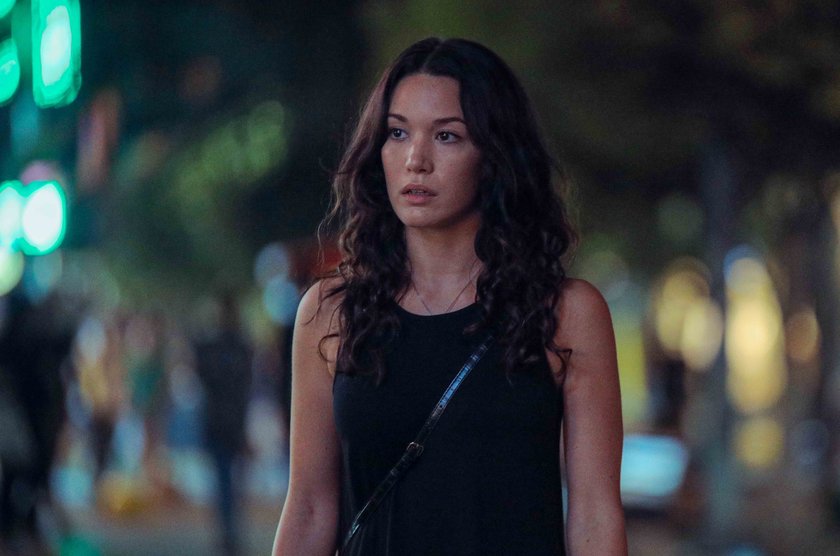 Pushing this love triangle story with Yamaç in the middle is quite unusual for Çukur. Yes, love stories and intriguing triangles of the main characters are typical for Turkish dizis, but not for Çukur. Not for Yamaç. It is like every next woman in his life is only emphasizing his inability to love somebody else after Sena. He maybe likes that woman, sleeps with her, even accepts her getting pregnant from him, but still... it would be only a pale copy of love.
Akın's breakdown
Theatrically and masterfully performance! Burak Dakak, showing his imposing talent, proved himself to be one of the biggest Turkish young hopes in the cinema world.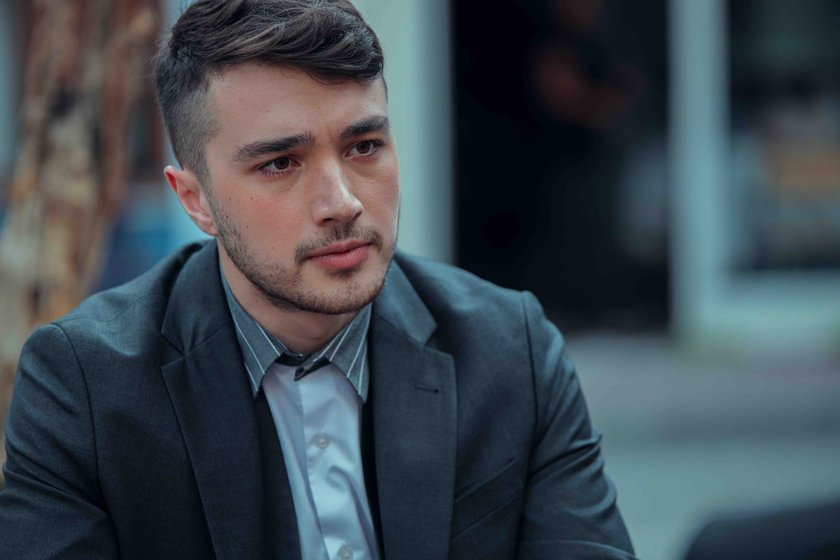 While his uncle Yamaç, already got used to his agony as a constant way of living, Akın's fight is at the starting point. The sound of his grandfather's 'tespih' is spinning around in his head, arousing the tension and agitation. Too heavy for the young Akın, his conscience is truly burdensome. Besides asthma and panic attacks, he starts hallucinating, trying to find a way out of that nightmare. In the middle of that struggle, he hears the well-known 'saz' sounds... and guides us to an incredible reveal! Thinking that it is his father playing the 'saz', he goes upstairs, but he sees his older uncle – Kahraman. The odd and really intriguing conversation reveals a bunch of questions, leaving us impatient to dig out the truth. Starting from Kahraman's first reaction – "mhm, uncle..." ("yeah, sure, uncle...) to the acknowledgment that Akın loved him more than he loved his parents, makes us wonder what is Kahraman hiding? Why did he appear exactly at this point? Apparently, his story is not yet finished... who will be the one to finish it?
Akın is going through a series of nightmares one after another, all reflecting his inner struggle with a load of his conscience. Sleepless at night, and daydreaming during the day, he cannot stand the games his mind is playing with him. Being the next generation of Koçovalı, a lot is expected of him. Till now, he gravitated between being a good and bad guy, like he couldn't make up his mind. But his real strength is yet to be seen. For sure.
Cengiz's show off
Cengiz has tried to get Yamaç on his side for unknown reasons (for now), and thus far, he uses every single opportunity appearing on his path. Led by the famous – "the goal justifies the means", he does not care to use Efsun against Yamaç, blackmailing her to find his weak spot. Proudly showing off his power, he threatens Yamaç bringing construction machines to Çukur with a plan of tearing down the whole neighborhood and building probably the biggest park in Istanbul.
What a charade from Erdenet's production!
But, the funny thing is the know-it-all Cengiz forgot what Çukur really is, and how it works. Supriseee! A cold shower for the egoist Cengiz! – With or without Yamaç, Çukur has plenty of ways to protect itself, showing its indestructibility. And he has to do a lot of more than just a lame attempt of threatening and blackmailing.
Cengiz is the type of person who does not take no for an answer. He is not used to being turned down, and in overestimating himself, he underestimated a hard nut-like Yamaç and Çukur in general. Apparently, this would lead to changing tactics on conquering that famous Pit. He will strike a harder blow, for sure, but should anybody tell him that the famous Pit feeds on blood? Will Cengiz be swallowed by the same Çukur he wants to conquer?
Talking about Erdenets, not much of a performance from Arık in this episode. Playing the game of proof (proving his ability to his father), he got captured by Nedim's people, opening a door to another tangled mystery. We didn't see Nedim's boss so far, so a legitimate question is rising – does Cengiz desperately needs Yamaç because of this man? Tricky, tricky predictions...
Karakuzular 2.0
Led by the only white lamb, a new generation of the black lambs' brotherhood is on its way. Mahsun learned a lot about caring and the family's importance while in Çukur, so after getting his mother's blessings, he returns to gather the abandoned group of homeless children, who once were part of Karakuzulars. The older brother is back, promising a new home and family, but he is not alone this time. Again, another unexpected twist of events... When we all thought that Mahsun's mom is appearing to stop him from leaving, we hear her saying – "Can I join you?". His tear said everything. Mahsun's development in Çukur was extraordinary. From all the bitterness and resentment, a brand new caring soul is born. That's why he is our only white one among the black lambs. His story may be over, but this scene opened another page of Karakuzulars story, apparently different from what we are used to seeing from them. With his promise of being back again at some point, we are curious to see what the future will bring... Until then, thank you very much Berkay Ateş! You are always welcome to the Çukur family!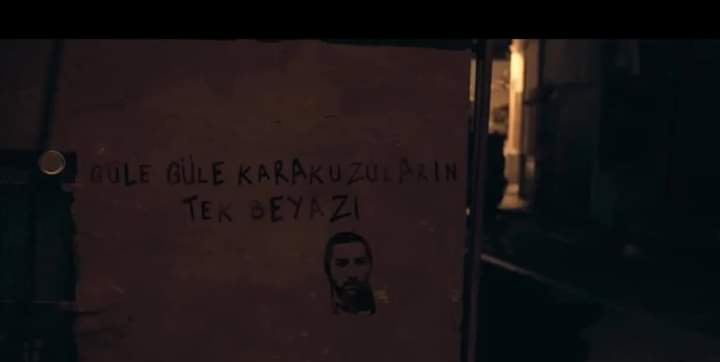 Azer & Karaca 
Another twist, another sorrow, another tragic drama...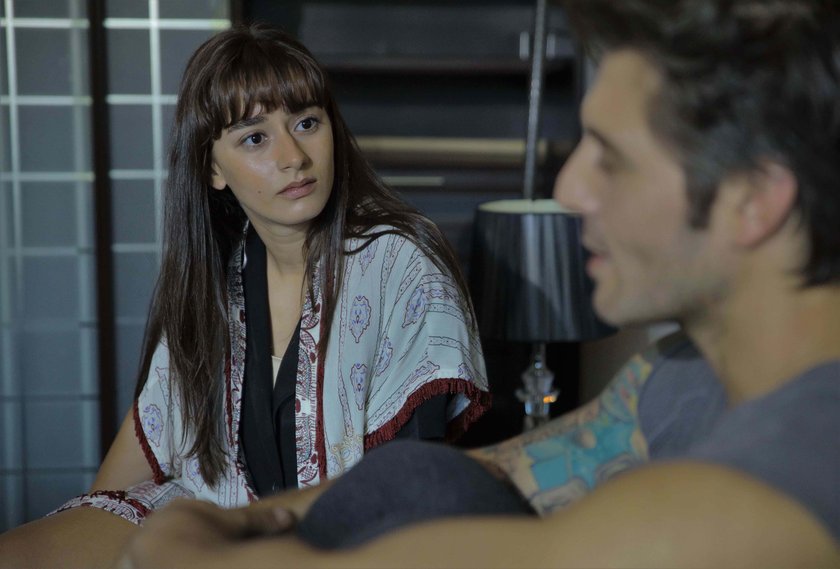 Before we focus on their love story, let's not forget one crucial discovery – the new handkerchief with the familiar initials 'K.K.' on. Appearing at the least expected place – at Azer's home. Apparently, for a brief moment in the past, Azer met Kahraman, and got his handkerchief as a souvenir, planning to find this man again and return it as gratitude for saving him. He doesn't know whom this handkerchief belongs to, as Karaca is grieve-stricken from the tale, but never told him any details. After deeply analyzing this cognition, I am led to recall the situation when Azer came to Koçovalı's house to pick up his mom. For a moment his gaze crossed the family photographs of Kahraman, but there was no reaction! He didn't pay enough attention back then, or was this twist never planned before? However, Kahraman's connection is still on. Especially interfering in the relation Selim-Ayse-Karaca-Akın. There are hints everywhere. Who will be the one connecting the dots? Karaca or Akın? Or...?
The Koçovalı family is a kind of toxic family. Their upbringing and their way of functioning according to some unwritten rules of conduct, sometimes bring more harm than good.
Karaca is left alone, walking on the path she chose. She doesn't have anybody to share the joy of what is supposed to be the happiest day of her life – her wedding day. Suddenly, Sultan Anne comes in as a surprise for all, but only to make the things right on 'Koçovalı's way'. Is Sultan aware of the venom she spews? Was the gun she gave to Karaca as a wedding present, the only way of explaining what kind of man she is marrying?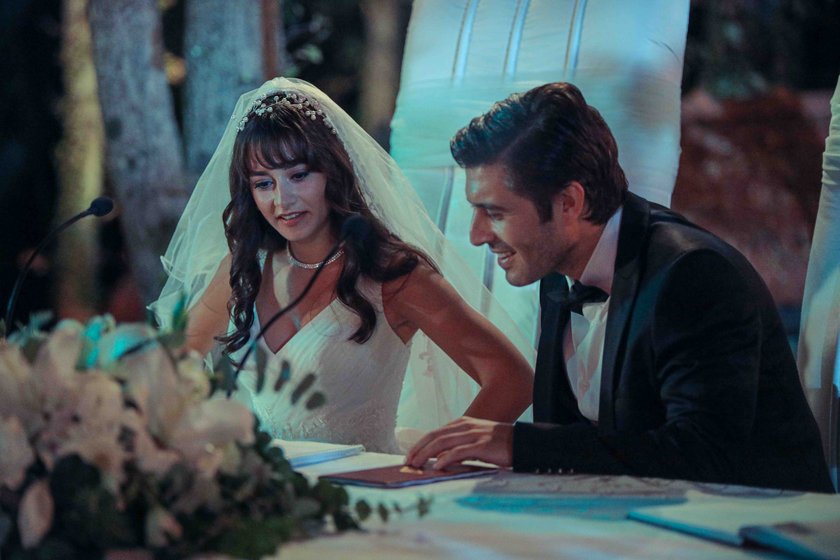 At the peak of their love, after the wedding ceremony is over, Azer, enjoying the breath-taking view of their house, sincerely explains his emotions: - "How beautiful everything is... Look, like there is a celebration everywhere! Karaca, I've met happiness with you. With you, I've learned that another world exists too. I love you so much and I swear to hold you in my hand for the rest of my life!"
Instead of a hug from the loved one, and confirmation of her love too, Azer gets a gun pointed at him... with the words: - "Do you have Idris Koçovalı's blood on your hands, Azer?"
Karaca chose her path. But Koçovalıs didn't choose to really let her alone. Close or far away, she will always be a Koçovalı. She will never have the peace of creating her own family and a brand new life. Like her father, Selim, who was forced to repress his true being, and like her uncle, Yamaç, who was demanded to return to the life he was running away from, Karaca is just another victim of the family's standards. All to please the family and satisfy the cruel rules of 'how is suppose to be'.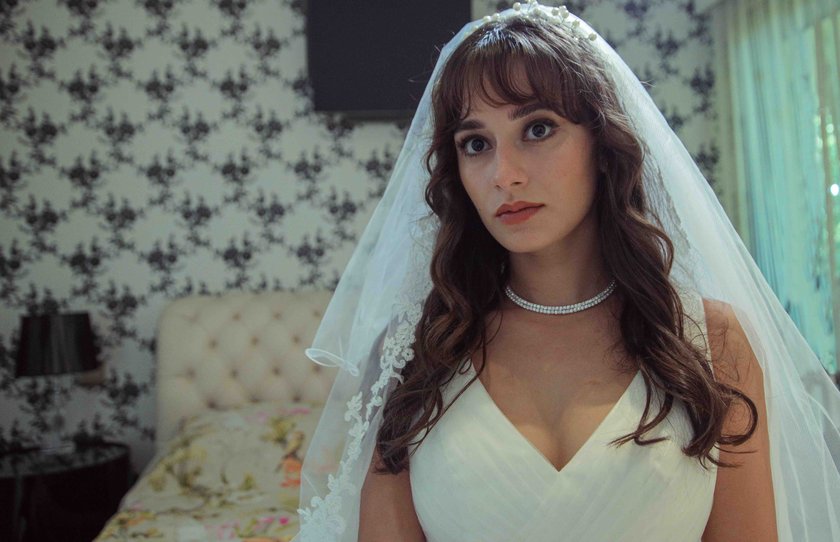 Azer did get Idris's blood on his hands in circumstances far different than current ones. But will Karaca get Azer's blood on her hands this time? Will Fadik's premonition of losing another child, come true? We are still holding our breaths…  
Final words.
The words are sometimes redundant when we have so many emotions speaking out loud. The facial expressions executing those emotions are something you are living through, not just watching in front of the TV. Çukur showed a deeper layer of its figurative meaning, sinking us far down the hollow.
This episode was a mind-blowing mix of losing and getting. Yamaç was in the center of that game. Ironically, how he has the only people standing by him, those who used to be his enemies once – Salih, Mahsun, Efsun. Putting Mahsun and Efsun out of the picture (according to the latest events) and with Salih as an epitome of brother and a soulmate, what will be Yamaç's next move?
Actually... on what kind of journey Çukur will take us next?