by Paola Cesarini
There was definite progress in the world of "Çatı Katı Aşk." The overall theme of the series emerged in full force. Several characters were further fleshed out. Key relationships began to develop. And last, but not least, we got another steamy peak at a leaner and sexier Furkan Andiç. Who could ask for more?
For a review of episode 1 click here.
Let us start with the dizi's central theme: being able to start one's life over. "Çatı Katı Aşk" explores this often recurring theme in Turkish series in a rather original fashion. Rather than the poor girl seeking to erase her previous identity in order to move up the social ladder, it is Ateş -- a wealthy and spoiled young man -- who is aspiring to live a more authentic and independent life in a popular Istanbul mahalle. This plotline is remarkably opposite to that of most dizis -- e.g. "Adını Feriha Koydum,"Afılı Aşk," Aşk Laftan Alamaz," "Çilek Kokusu," "Dolunay," "Elimi Birakma," "Erkençi Kuş," "Fazilet Hanim ve Kizlar," "Gümüs," "Hayat Şarkisi," "Kiralık Aşk," and "Maral" to name but a few. Indeed, only in "Bizim Hikaye" -- a successful 2017-19 TV drama with Hazal Kaya and Burak Deniz -- can one find a rich Prince Charming intentionally seeking to downgrade his social condition in order to be happy.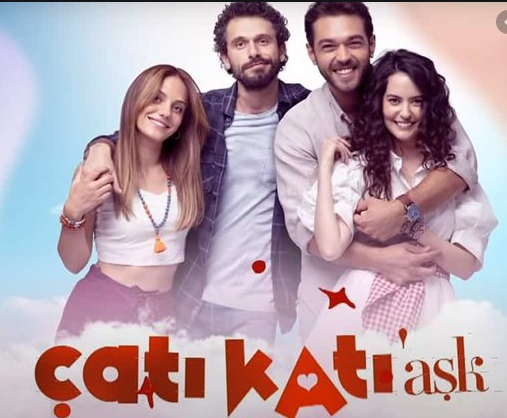 Integrating into the "hood," however, is trickier than it seems. To his great surprise, Ateş's arrival is met with diffidence rather than jubilation. His trademark charm no longer ensures immediate success with the ladies. This time around, he will have to work hard in order to get what he wants. But first, he needs to figure out exactly what that is. Along the way, in fact, a few interesting conversations with both Ayşen and Yasemin bring Ateş to question the nature of his motives. Is he earnestly trying to start his life over, or is this all a foolish game just to get the girl? The fashion in which these two strong female characters are teaching Ateş valuable life lessons is a delight to watch. With his confidence constantly undermined, Ateş appears however to be listening. Beneath the cocky attitude, in fact, hides a young man who is both sensitive and caring. It will be interesting to see how much progress he will achieve thanks to these two spirited young women.
Some viewers have made remarks on the alleged lack of chemistry between Ateş and Ayşen. The criticism is however misplaced -- at least for the time being. One should not forget that "Çatı Katı Aşk" is an ensemble rom-com. As such, its main focus is on the group dynamics among several characters, rather than on the lead couple's relationship. Furthermore, while their meeting in episode 1 should have left no doubt as to Ateş and Ayşen's instant physical attraction, the confrontation that immediately followed clearly outed Ateş as a player. More specifically, it is still unclear whether Ateş has authentic feelings for Ayşen, or he is just taking her refusal as a personal challenge. Ayşen is therefore fully justified in keeping him at bay. Indeed, as mentioned before, the best part of the series is to witness Ateş's struggle for the first time in his life to define and obtain what he really wants. Nevertheless, in this episode, there were promising signs of things to come. The cat scene and the conversation in the atelier constituted substantial steps towards building a deeper connection between Ateş and Ayşen -- one based on shared experiences, common interests, and mutual understanding rather than solely on reciprocal attraction.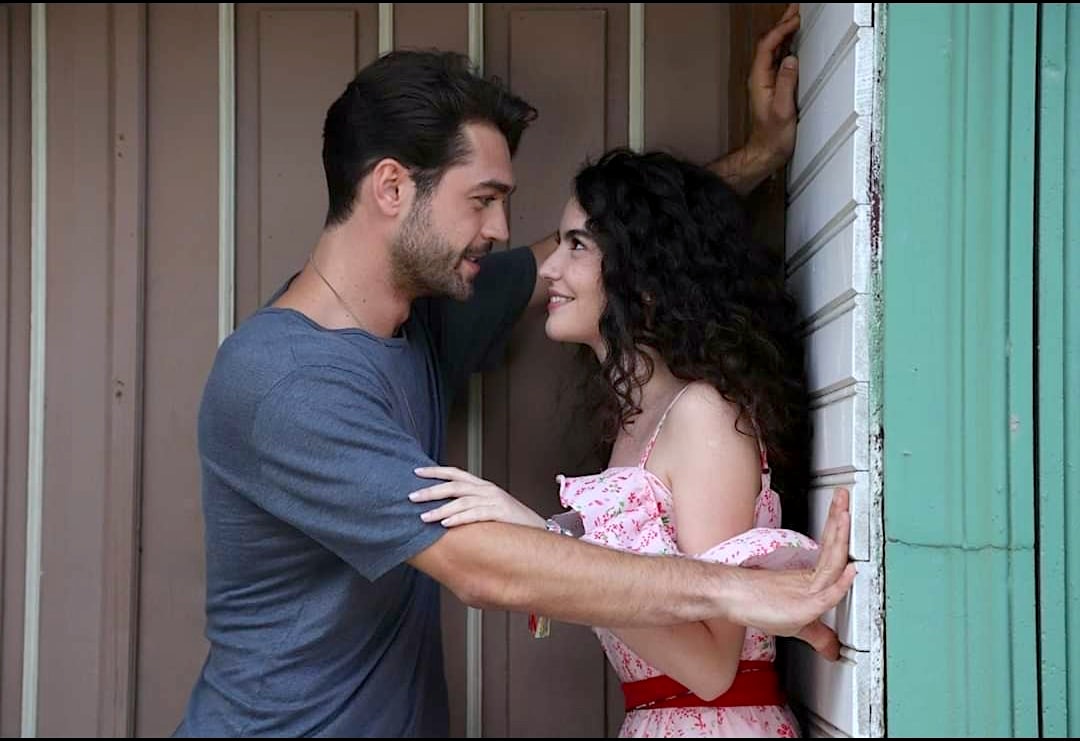 Perhaps, then, the real issue with "Çatı Katı Aşk" is the casting of Ayşen's character. Interpreted by Ezgi Şenler, Ayşen Yılmaz is clearly a special girl with her mind and heart in the right place. She does however seem much younger and than the other lead characters of the show. Indeed, Ateş and Demir look at least 10 years older, and Yasemin appears an adult woman in comparison. The way in which Ayşen reacts to Ateş's advances also exhibits telltale signs of sexual cluelessness. While she is deeply affected by Ateş (who wouldn't?), she is clearly at a loss in dealing with such powerful attraction. Consequently, she reacts in a naive and disordered fashion. There is however plenty of room for Ayşen to grow from a girl into a sensible and sensual young woman. Hopefully, the screenwriters will get the message and move her character in the right direction.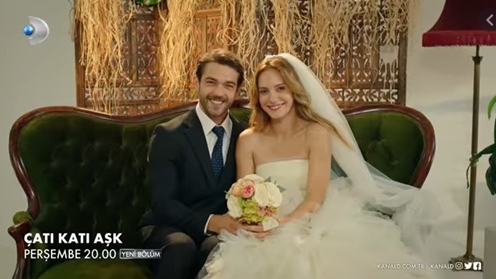 The episode offers a very entertaining start of the relationship between Demir and Yasemin. The scenes in the restaurant are both clever and hilarious. Demir is clearly intrigued and attracted by Yasemin, but because he believes that she is married, he feels comically guilty about it. There were also powerful sparks flying between Ateş and Yasemin, although not necessarily of the romantic variety. Theirs looks more like a solid friendship in the making. What is hard to believe, however, is that Ateş and Yasemin can realistically keep the tale of their marriage spinning, especially since it would be easy for the resourceful Yılmaz family to find out that a marriage did not, in fact, take place. Along with Furkan Andiç, Yiğit Kirazcı and Nilay Deniz offer skilled comedic performances. There is great anticipation of where these wonderful actors will take these characters and their relationships next.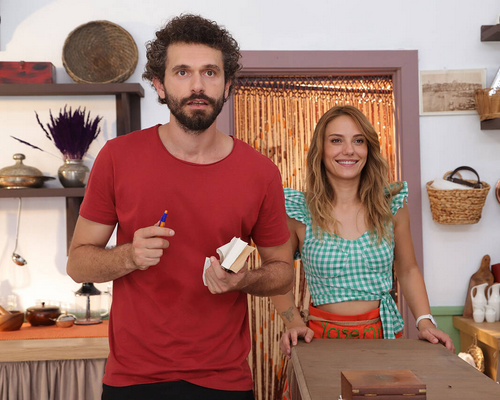 Emin (Burak Tamdoğan) is shaping up to be a very interesting, almost philosophical character. He is not only Celal Yılmaz's brother-in-law, but also his very good friend. After a major romantic disappointment, Emin becomes a quaint, but respected member of the mahalle. Indeed, as the experienced and knowledgeable antique shop/cafe' owner, he is a bit of an institution. In this episode, (too) many similarities are emerging between him and Ateş. It feels almost as if the screenwriters are preparing viewers for a major revelation regarding the bond between these two. Something that might also explain why Ates' father does not love him...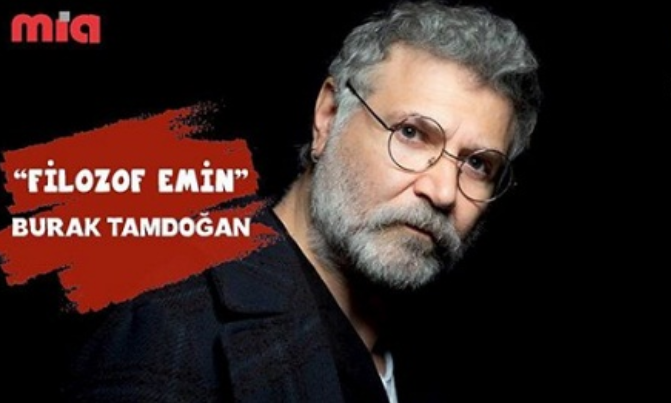 In this context, the figure of Gülriz Avci (Ebru Aykaç) -- Ates' aunt -- becomes intriguing. There is clearly a special relationship between the two. She has Ates' happiness at heart and always tries to mediate between him and his horrible father. So the question becomes: are they just aunt and nephew or is there something more to their story? Her conversation with her brother Asaf (Erhan Yazıcıoğlu) clearly points to some family secrets.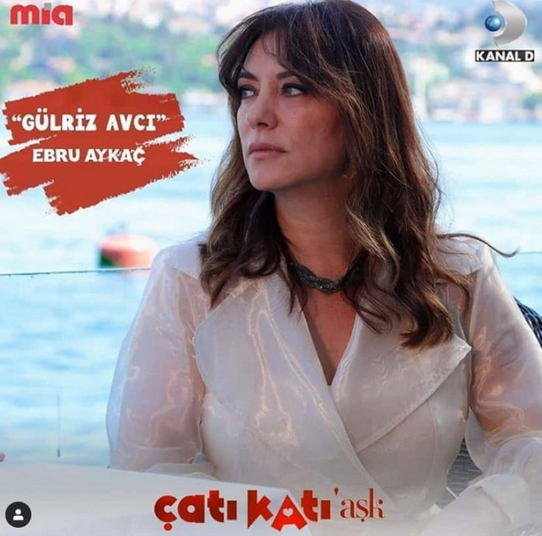 As far as Asaf Bey is concerned, he comes across as a disciplined and authoritarian father. Ateş' irresponsible and spoiled behavior has always bothered him and has created a wide distance between father and son. He is determined that Ateş should fulfill his expectation of what it is to be a man, and will not hesitate to use his power to bow him to his will. But is Asaf also particularly mad at Ateş because the latter appears to repeat a family pattern?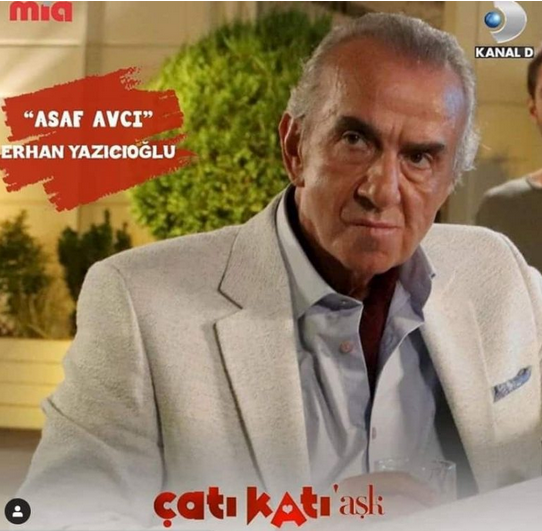 It should be also said that the series is genuinely funny, especially thanks to Şuayip Durmaz (Bülent Seyran). As the unemployed groom of the Yılmaz family, he frequently comes up with harebrained schemes for new ventures (e.g. cosmetic products, nutritional supplements, cleaning materials, apps, etc.) that appear always doomed to failure. His family, however, tolerates him with humor and affection, even when his ideas create trouble for all.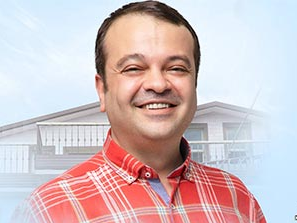 And last, but not least, viewers will have recognized Aydilge's voice in the series' soundtrack. Her interpretation of "Kıralık Aşk's" catchy main theme is indeed hard to forget. Considering that "Çatı Katı Aşk" also features the same director (Barış Yöş,) it is perfectly reasonable to be excited about this cleverly entertaining series, whose trailer for the upcoming episode 3 looks already very promising!  
@ Article Copyright by Dizilah and Paola Cesarini
Sources: https://www.kanald.com.tr/cati-kati-ask and http://www.ranini.tv
All pictures and video clips belong to their original owners, where applicable. No copyright infringement intended.