Summary:
The episode begins with Haziran and Poyraz upset after yelling hurtful things at each other.  Haziran has to leave the hotel after getting fired, so she agrees to stay with Melissa's family until she finds another job.  Poyraz is determined to get her job back, so he agrees to Mr. Kutai's condition of staying away from Haziran and leaving Izmir.  Poyraz reluctantly agrees. 
Meanwhile, back on the island, everyone is on alert after Ayten discovers that Sinan, her first husband, is still alive and threatening to hurt Poyraz if she doesn't give him money.  After Ayten shows Sinan's photo to Latiff, they discover that he's the same man who crashed into Poyraz's car.  Latiff offers Ayten and Ms. Aliye protection, so he asks them to stay with him and Zeynep until they find Sinan.    
Once Haziran is settled in Melissa's childhood home, she confesses that Alper proposed to her.  Haziran agrees to help Melissa with the preparations, beginning with the engagement ceremony.  The following day, Haziran receives a call from Mr. Kutai offering her job back.  Haziran happily accepts.    
Poyraz decides to rent Haziran her dream house so she can have a place to stay in Izmir, but he does it in secret knowing that Haziran would not accept it.  Instead, he has Melissa and Alper show the house to Haziran explaining that they found it for her, but she suspects Poyraz was involved after she realizes that the house has everything she dreamed of.  Later, Haziran attends the engagement ceremony with Leela in tow after Mr. Kutai informs her that his daughter wants to spend time with her.  After the ring exchange, Haziran notices that Leela is missing so Poyraz helps her look for her.  They find her at an amusement park.  They both stay with her and end up having a good time even though they're still upset at each other.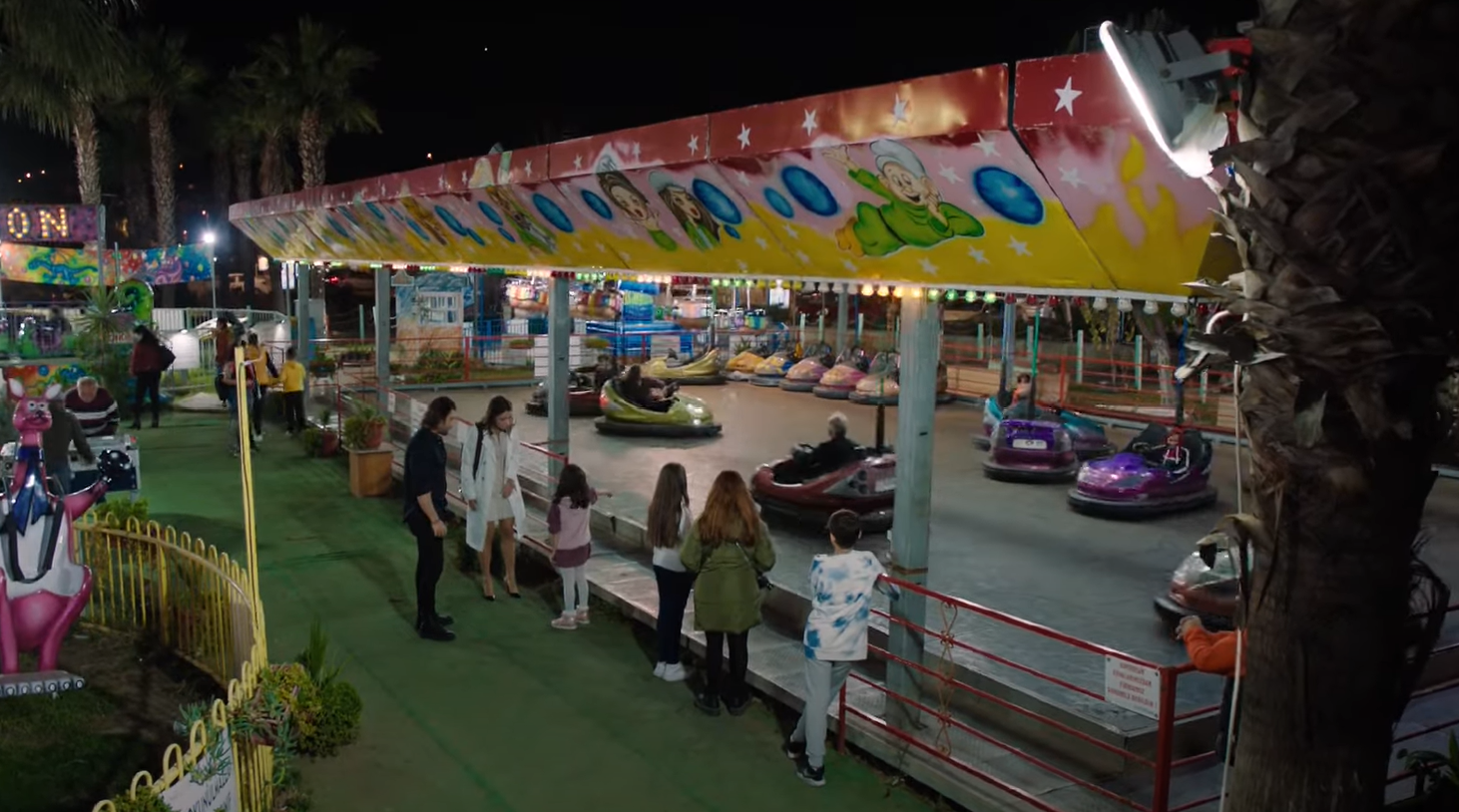 On the island, Biricik gets jealous of her new friend, Beyazit, after she finds out he's friends with Idil and agrees to go on a pretend date with Idil to make Batu jealous.  During their fake romantic dinner at the hotel, Batu becomes upset when he sees them together, so he has his fake girlfriend join him at the hotel too.  However, the girl's real boyfriend shows up and causes a scene when he tries to beat up Batu.  Later, Batu's fake girlfriend reveals his lies to Idil when Batu refuses to give her more money. 
As Sinan waits for Ayten to give him money, he receives a call from Mr. Kutai.  Apparently, Mr. Kutai hired Sinan to get rid of Poyraz as well as burn down the hotel on the island.  He informs Sinan that Poyraz will be arriving on the island soon and orders him to take care of Poyraz right away.
Once Poyraz arrives on the island, he's informed that his hotel is on fire, so he rushes there to make sure everyone is safe.  Haziran also hears the news about her hotel and rushes to the island.  As soon as she arrives, Haziran runs into Sinan who tells her he can take her to Poyraz.  Later, Poyraz receives a call from Sinan demanding that he help him get money from Ayten or he vows to hurt Haziran who he has kidnapped.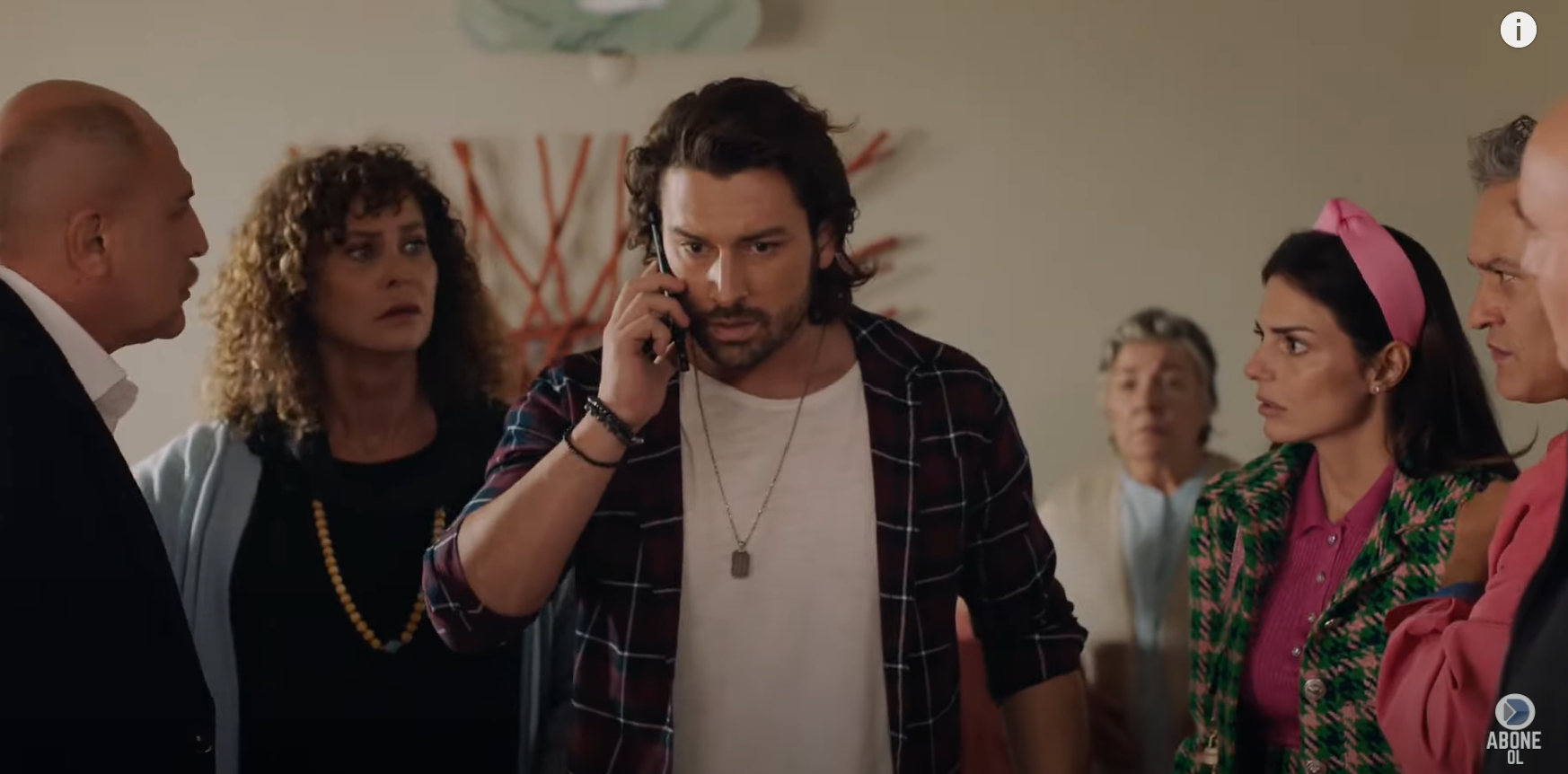 My Thoughts:
I'm disappointed we didn't get additional dialogue or scenes to show how Zeynep, Ayten, and Ms. Aliye made up.  It was strange to see the three ladies behaving like old friends without an explanation on how it happened.  Now that Ms. Aliye and Zeynep are civil to each other, will they allow Poyraz and Haziran to finally be together?  
I loved the flashback scenes of Haziran and Poyraz when they were together.  It was refreshing to see them happy and in love.  I miss seeing them like that.  I really hope they will be reunited after this episode. 
The fight scene at the hotel was very entertaining.  Poor Burak tried to help but he was no match for the angry boyfriend.  The funniest part to me was when Batu escapes before he's punched and leaves Idil fighting.   
I'm so happy Biricik finally has a real man, Beyazit.  He seems like a genuine person who truly likes her and doesn't play games.  I really liked that he willingly agreed to help Idil but was clueless on how to make someone jealous.  That is a good sign.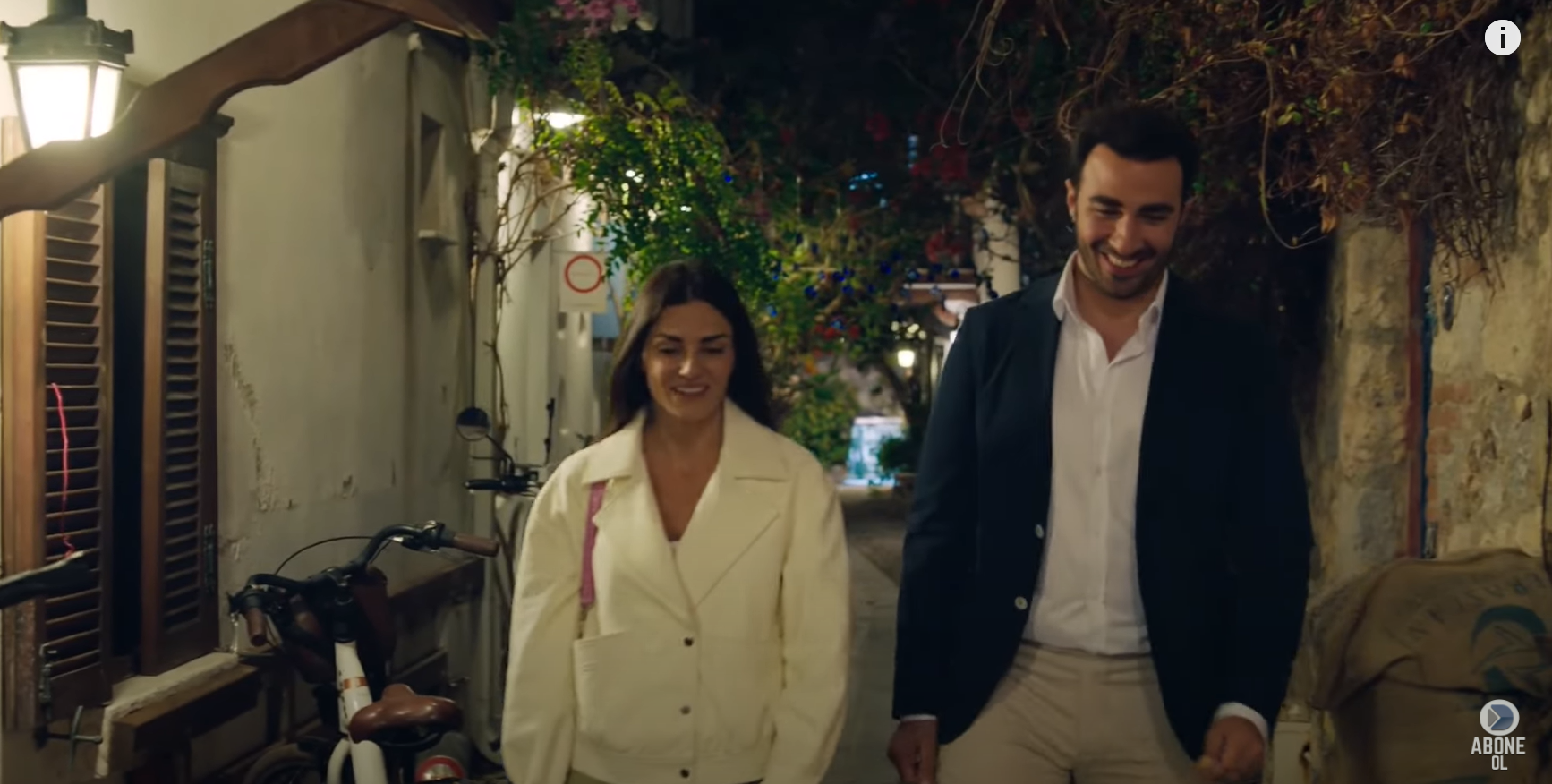 I think Zeynep is a horrible parent, but Mr. Kutai is worse.  I can't believe he's using his daughter in his plans to make Haziran fall in love with him.  I hope the story doesn't repeat itself with everyone blaming Haziran if Mr. Kutai succeeds in taking over the island.  I'm afraid the islanders, especially Poyraz, will blame her if they find out she works with him.    
I absolutely loved the scene at the amusement park after it was revealed that the production staff was the "extras" riding the bumper cars along with Poyraz and Haziran.  That revelation made the scene much more authentic.  They all looked like they were having a great time crashing into each other.  Bravo Ay Yapim!