Işte bu! This was an epic episode. Just the kind where the audience is left awestruck! With everything burning around, Osman came down like the shower of blessing upon the Kayıs. With his mind sharper than his sword, even Geyhatu or Nikola could not auspiciously be a hurdle for him. He sorted out the Mongol belâ without spilling a drop of blood. Ruining all of Yavlak and Mongke's ambushes which were not only for Geyhatu Kayıs but also Geyhatu. But what a disgrace that Mongke paid a heavier price than Yavlak! Geyhatu ends up killing his own blood as soon as he confesses his intentions in the bey tent in front of the beys. Alas! Yavlak's intentions aren't revealed, moreover, Geyhatu offers him to be one of his important men and be the üç bey of the lands around the border. Which technically means more power to the devil to fulfil his vile ambitions. In return, Geyhatu needs Osman and Bamsi bey under Yavlak's favour. It was precisely saddening that Ertuğrul Bey couldn't attend Geyhatu because of his ill health.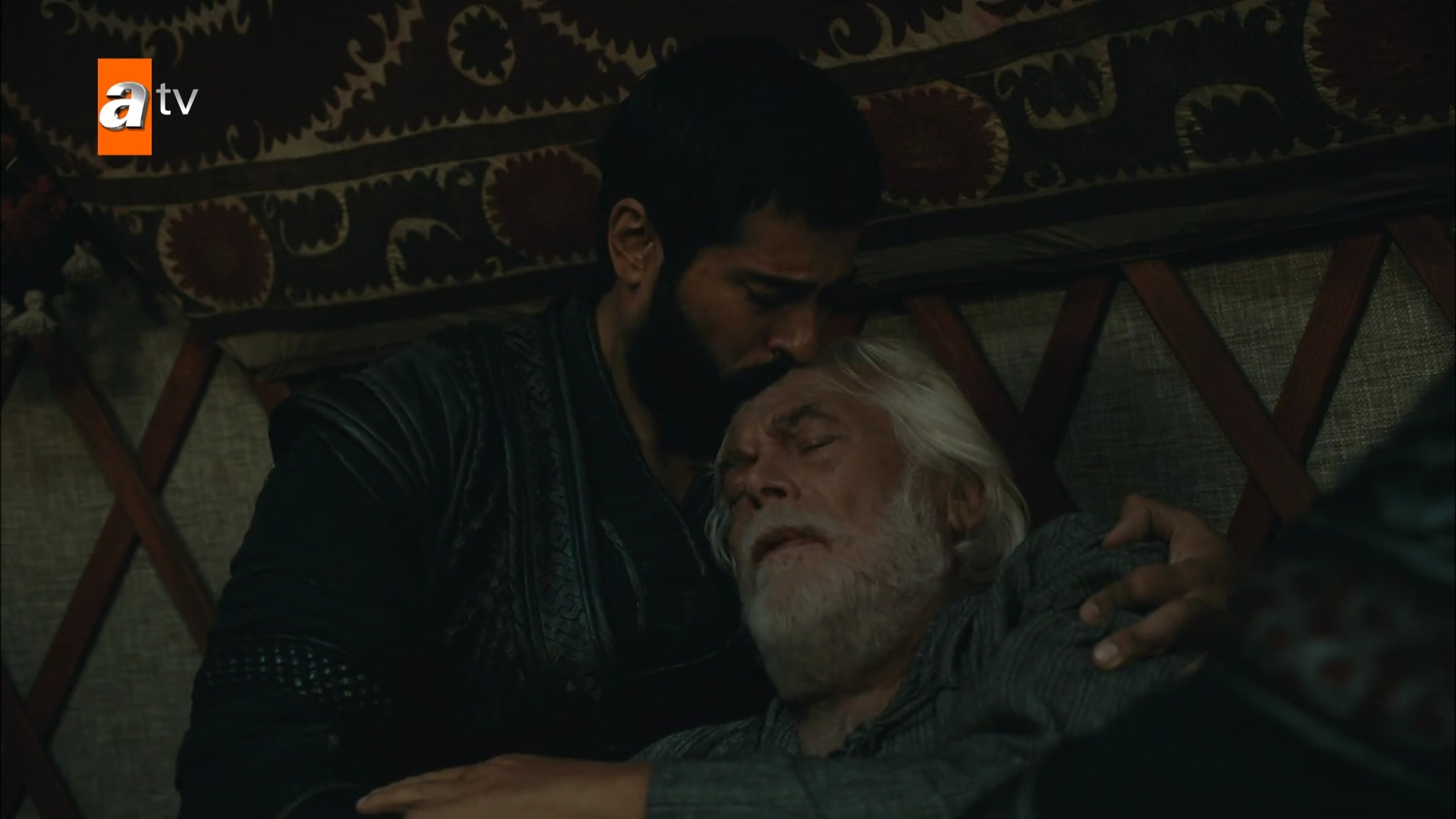 Well, from the other side; Kayıs lost the Kuluchaisar. Nikola did exactly what he had been planning upon and Geyhatu has ill manneredly suggested. Kuluchaisar witnessed a blood bath through the swords of Flatyus, Nikola and their men. While Helen managed to poison the security alps and let Nikola in the castle successfully. The Tekfur of Ineğöl even held a number of people captive to ask for double the money from Kayıs. Ama Osman being Osman brought all the captives back without fulfilling Nikola's demands with just Boran and Göktuğ beside. While Osman used Flatyus as bait to save his people, Savci had a bey meeting and announced to punish Osman if he did something against the bey orders.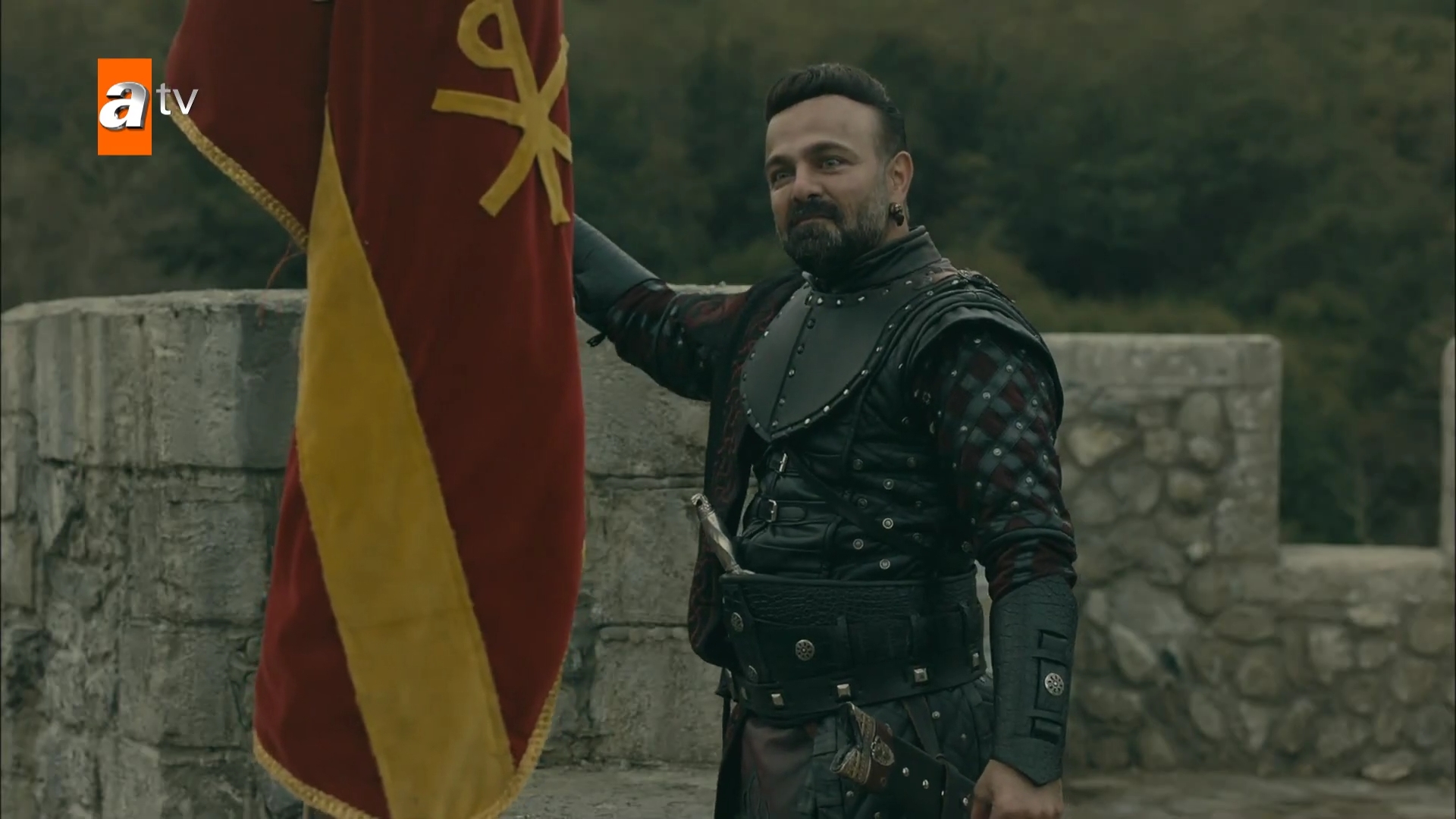 The very famous and strongest support of Osman has returned! Selcan Hatun is back with Aygül and Aygül and Alişar's baby. Turns out Aygül doesn't possess even a single thought of being a mother to Alişar's baby. After all, he's the man who caused her all kinds of pain and suffering she went through earlier. Selcan's return brought a wide smile to Bala's face as she'll be a shoulder to rely on for Bala. 
What I Loved:
The moment where my heart was filled with joy and contentment was when I saw the three of bey brothers together with their purest smiles. It was the first time we saw all three of them beside each other and purely elated at the exact moment. Though Bamsi bey didn't squander a second to say Mashallah and thank God for such incredible descendants of Ertuğrul bey. Might it be for a petite moment, but it was something we didn't know we needed. The content, gratification and their exemplary looks were as a glass window to their hearts. At that instance, we realized that we desperately required to see them ecstatic and together much more often than we did.
Selcan's very first and fierce encounter with Hazal in this season. As usual, Hazal was accusing and abasing Bala for not having Osman in her reigns. Selcan Hatun overheard her giving Bala a peace of her mind and intervened immediately. Selcan practically tore Hazal apart with her words. Bala was more than overwhelmed to see her Selcan Ana back. Bala knows that now that Selcan Hatun is back, no one can utter a word against her or Osman! The last words Selcan threw at Hazal were, "We didn't grow up in the bey tents, we grew up as a part of this tribe." "While every male alp looks up to Ertuğrul bey here, every woman looks up to Selcan." That was more than enough to not gain a single word back from Hazal.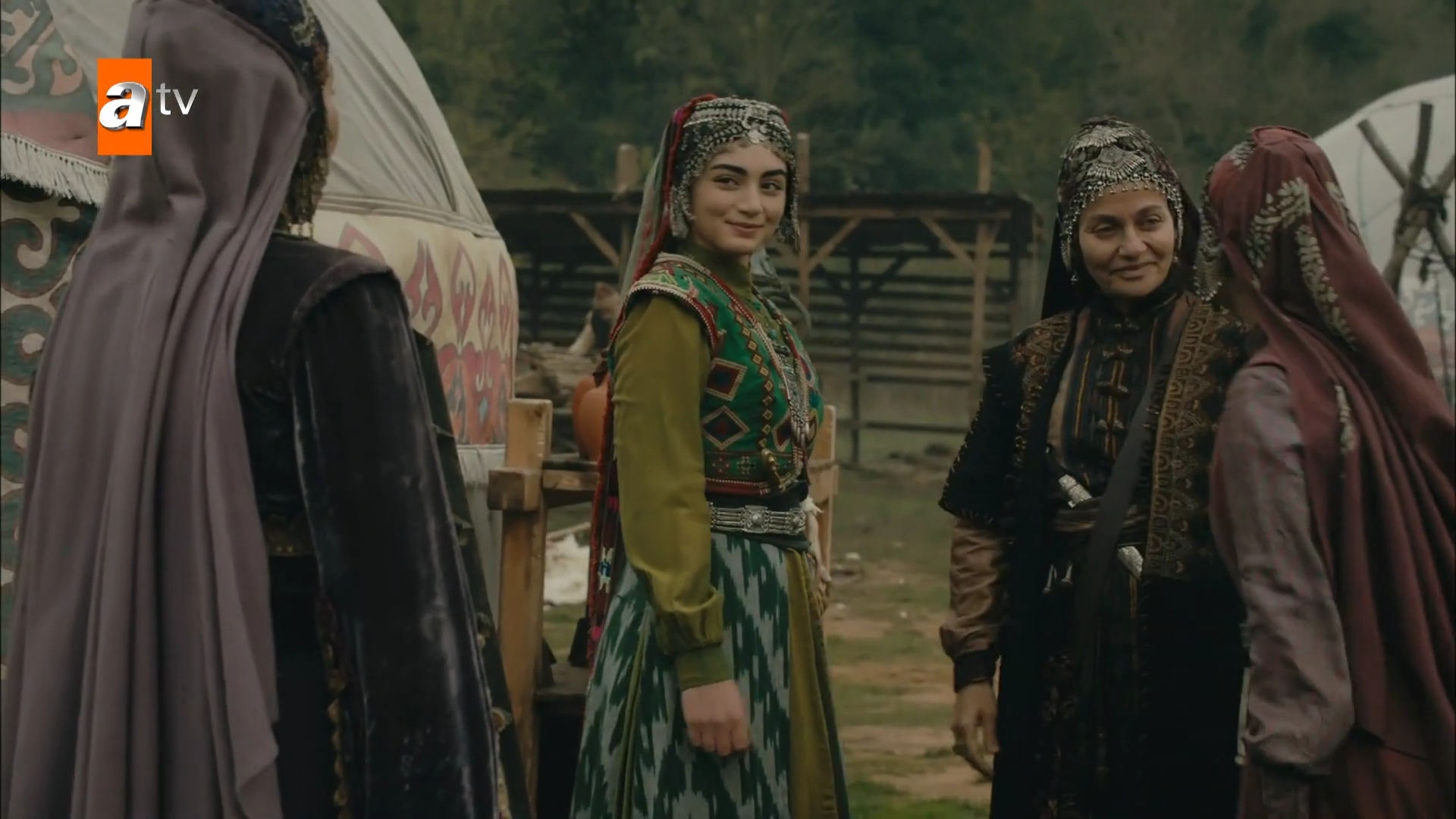 Bamsi bey delivered an iconic scene in this episode. Basically, he filled in the gaps which were lacking due to the absence of Ertuğrul bey. My jaw was on the floor when I heard Bamsi bey stating that he would not believe either side i.e not Osman or Mongke. Until any of them present some evidence against the other one. This was a strong move. Bamsi bey knew Osman wouldn't come up and demand justice unless he had more than just his words as evidence. At the same time, he had to prove to the Mongols that Kayıs are the actual synonym for justice. And with this Bamsi bey managed to not only prove Mongke guilty but also the Kayıs superior injustice. 
What I liked: 
The unwavering dedication Flatyus has towards his aims and intentions. He was ready to sacrifice his life because of a mistake he made. Which apparently wasn't even a proper mistake. After all, it was not Flatyus' fault that Osman used him a bait to accomplish his aim. Yet, Flatyus' conscience wouldn't allow him to live with the guilt of missing out on such an incredible opportunity to snatch away everything from the Kayıs. He nearly begged Nikola to kill him right away. But Nikola is not loose minded to take hasty decisions. He knows the worth of Flatyus, as to why he always keeps him by his side. And I somehow think that Flatyus has a much massive role than depicted as for now.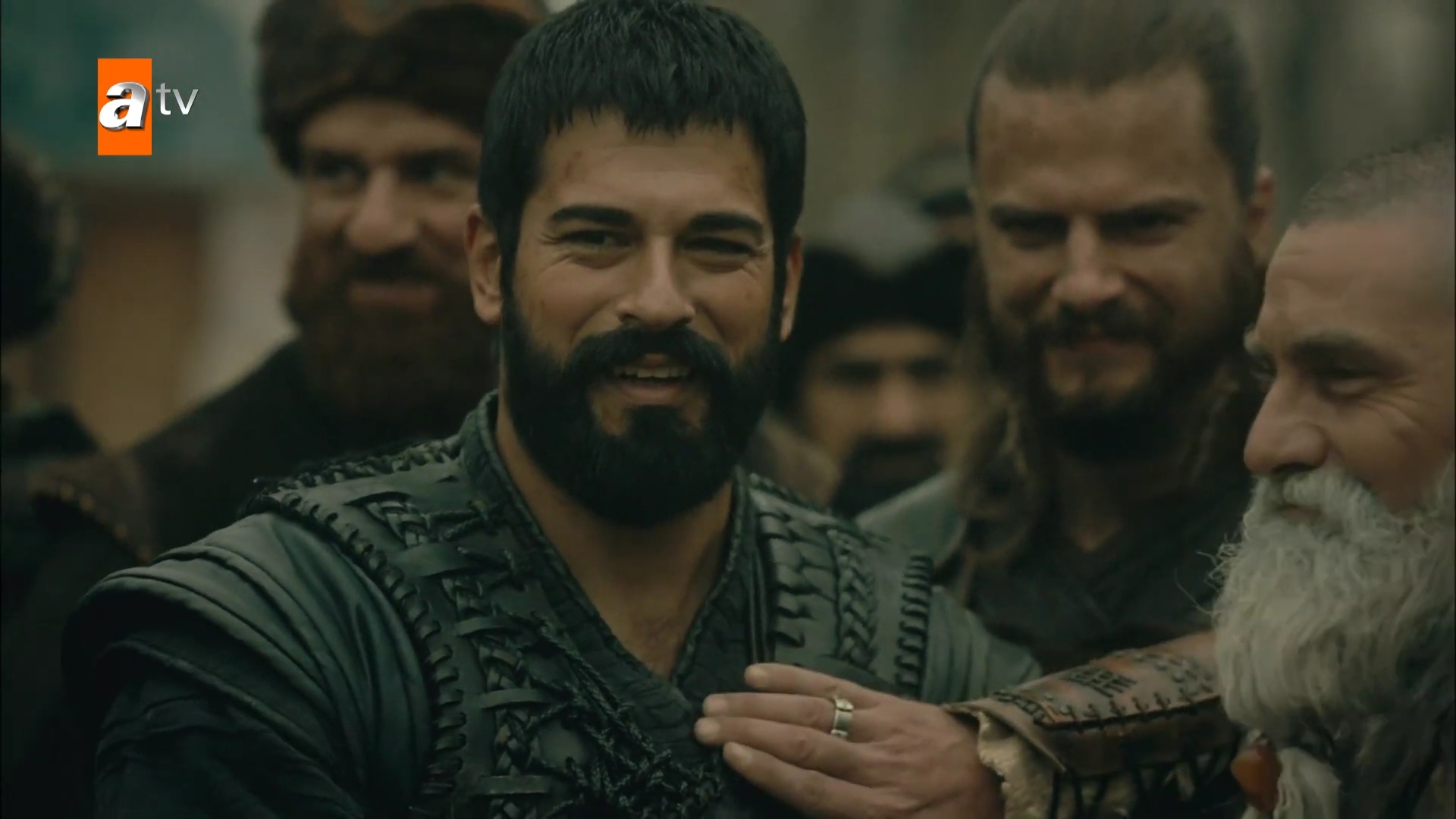 At the very end of the episode, Bamsi bey admits that no matter how much ever Gündüz, Savci and Osman might fight and corner each other out, at the end of the day they are Ertuğrul bey's children. And all three of them are worthy. At the moment where they run to their father together, is just a matter of realization for them. As soon as they give in to their stubbornness and hold each other's hands, not a single rival may remain. Well, on the other hand, we really hope to see it's not Ertuğrul bey's farewell coming up. We desire to watch him a bit more.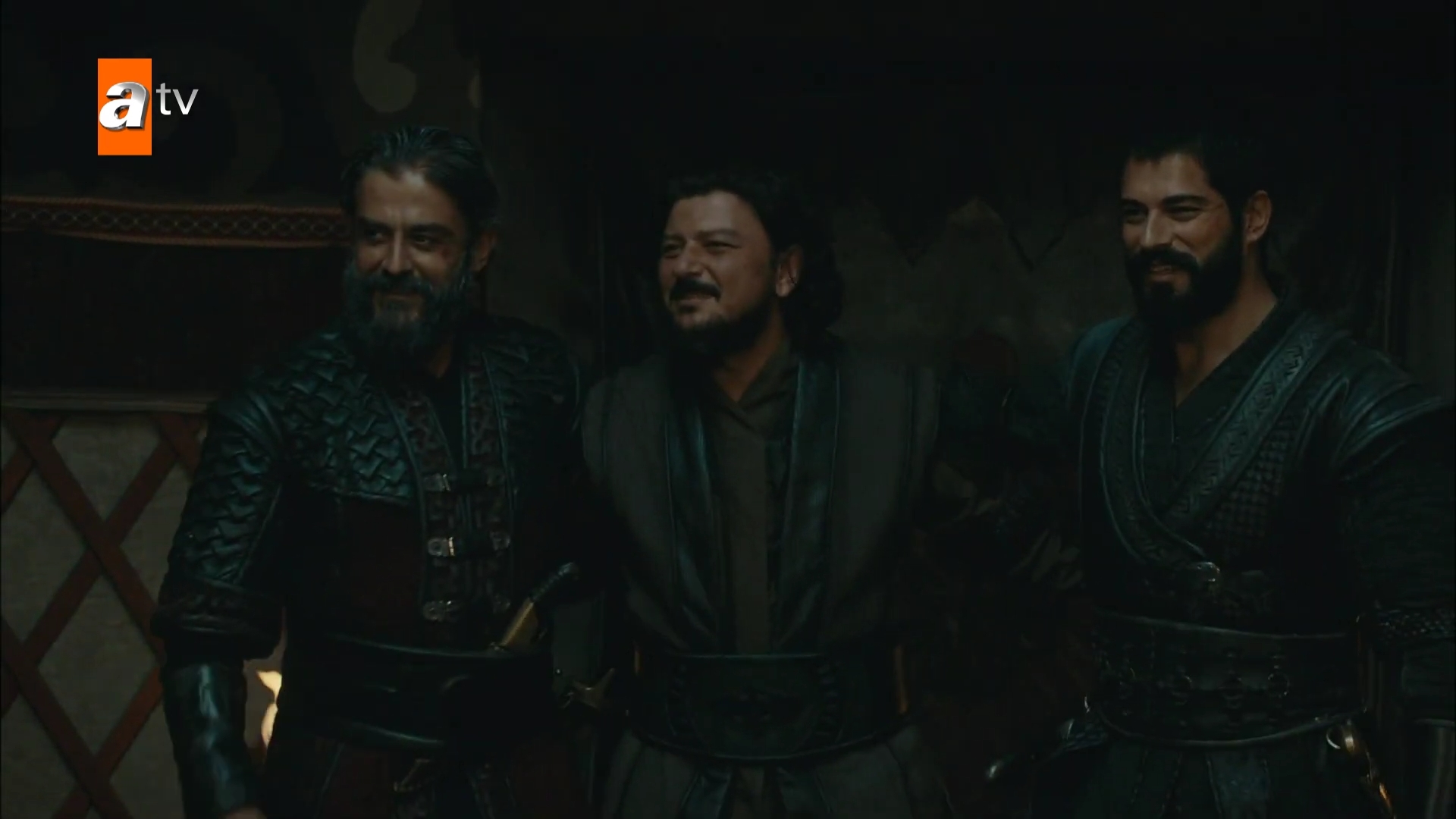 Overall: 
All together the episode was a spectacular one. The adrenaline still rushing in our veins. The excitement; well maintained. Again, the unexpected parts leaving us speechless and in need of a moment to absorb. Osman tackling the Mongols, Geyhatu who actually came to either get his son or to spill every Kayıs blood; leaving his greetings for Ertuğrul bey before retreating. We had a number of twists and turns. The decorum is being maintained throughout the episodes. By bringing back old characters, we await new adventures. As in, what will Aygül do? What will become of Lena and Flatyus? Will someone actually step up and break Savci bey's bubble that he's just a Head alp and not the Bey of the tribe? We firmly look forward to seeing these questions to be answered and solved in the upcoming episodes. As for now, the show is going exceptionally ably.