Even with poison on your lips and traps in your dark hair, I'd love you despite everything.Osman bey
Gist: 
After all the excitement and adrenaline rushes we've been experiencing lately, this episode gave the adrenaline a rest and worked the brain up. We picked up from Targun Hatun kidnapping Bala, Dündar bey, Hazal Hatun, and Lena from the tribe without any fear. Even Gündüz bey's and Sheikh Edabali's arrival was to no avail. Later Targun continues her way with her sole interests of Bala and the documents to her grounds. Osman bey is helped by an akin women and her alps who later is known to be a bey's daughter from the borders; Malhun Hatun. Osman bey reach out to save Bala as soon as Nikola escape from his own planed ambush. In an epic showdown, Bala kills Targun with the help of Göktuğ who manages to pass a dagger secretly to her. The documents are taken care of by Bala Hatun while Göktuğ and Osman bey have a reunion. In the tribe the air thickens from the events and Malhun Hatun's arrival. Savci bey and his alps are severly ambushed by Flatyus but with the Mongolian soldier with them, Cerkutay manages to trick Flatyus in the blindness of the night and leaves him on the run next morning. Sheikh Edabali's retun bring about a spiritual peace to Osman bey, the returned Hajj pilgrim is offered a Madrasa is Söğüt by the bey. The only side which took the strongest blow from these series of unfortunate events were Dündar bey and his wife, they have to clean up behind them in order to save their lives. Hence, Dündar bey finally ends up killing Idris bey/David in Söğüt just before he could utter the name of the traitor to Osman bey.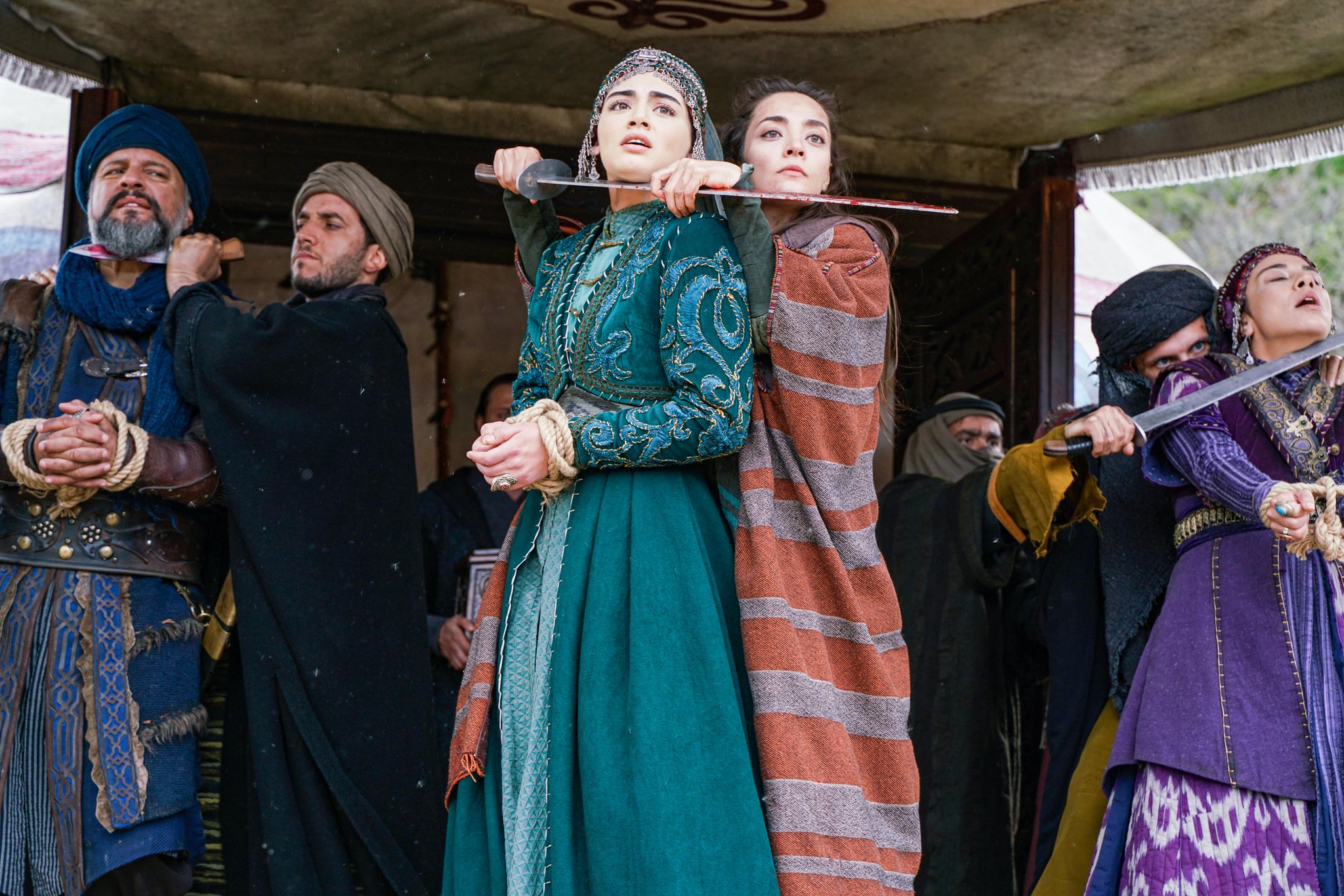 Moments of Pleasure: 
As always, OsBal scene are the best one throughout the episodes, topping up as the most pleasant ones. The scene where Osman comes home to Bala combing her hair, he instantly takes the responsibility upon himself to comb her cascading long black lock. That particular scene entire was full of unspoken love. Which Osman as always showered sweet words upon Bala. Him telling her that no matter what the love in his chest for her will always remain the same was some unearthly.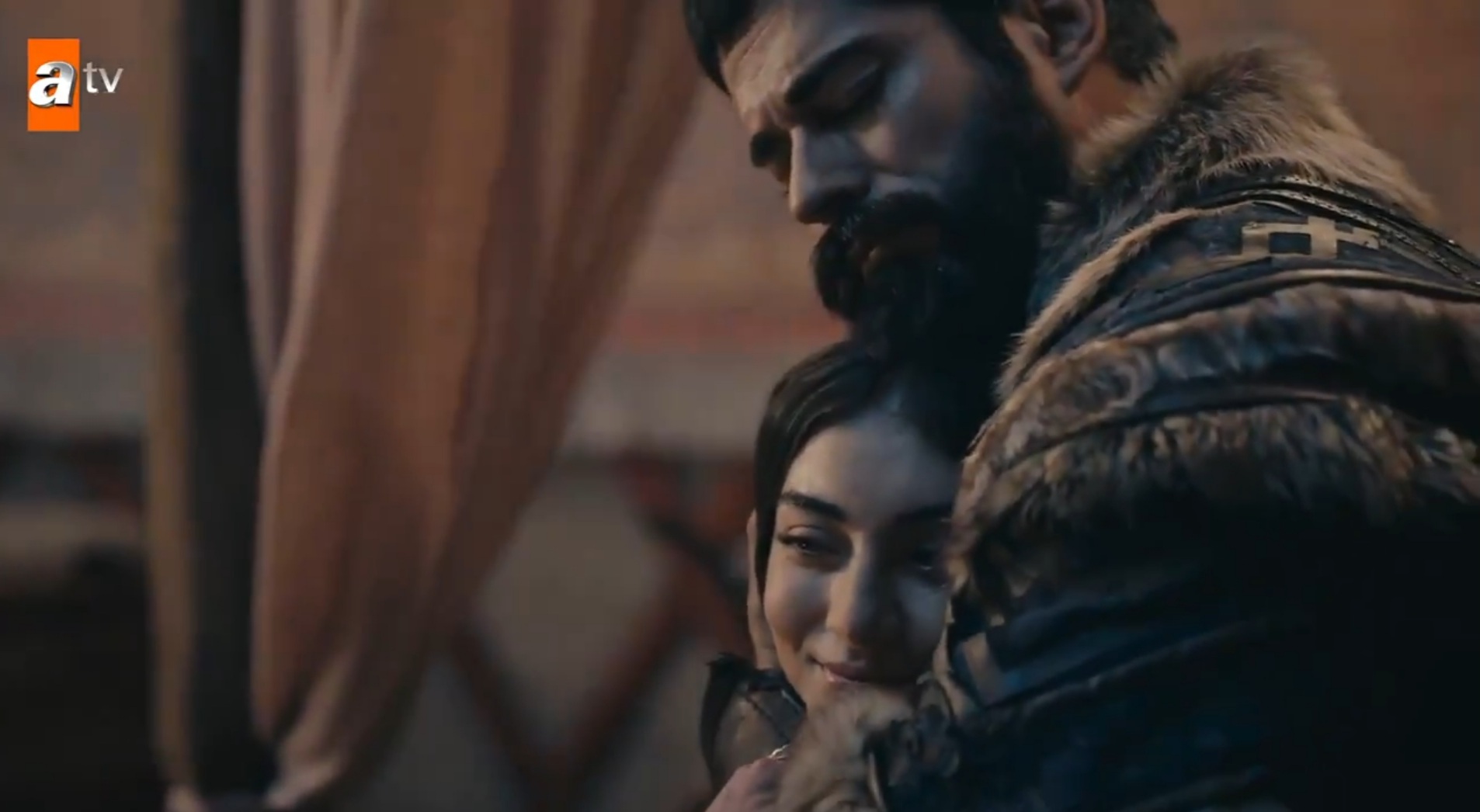 Sheikh Edabali and Osman bey conversing brought about a different kind of peaceful bliss. It was nice to see that Osman had someone to look upon to after his father's loss. Sheikh Edabali brought knowledge and motivation along which he was seen giving to Osman in am ample amount. Sheikh's love for his daughter filled us up with tears as we saw them reunite after such a long duration. Sheikh's philosophical admiration towards Osman bey's motive and inspiration that he continues to hold from his ancestors regarding the development of a new state was overwhelming.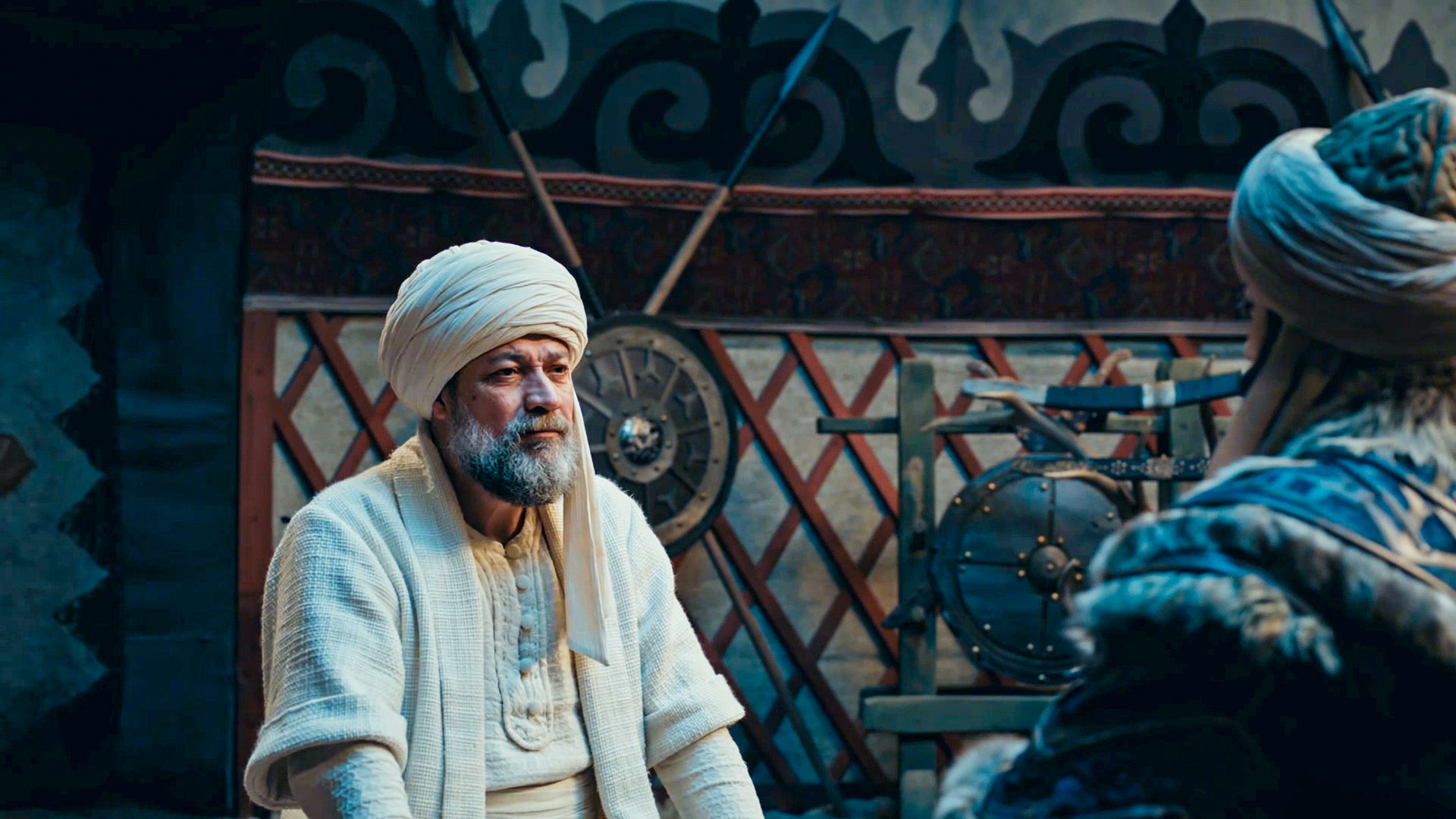 The ships that have successfully sailed in calm waters are a sweet thing to watch. The intensity and growing love between Boran Alp and Gonca Hatun and the comic yet so heart-warming love residing secretly between Cerkutay and Aygül is such a bliss and new pleasure in the show. While Gonca and Boran are soon to be married, their pre marriage subtle romance is blooming. On the other hand Cerkutay and Aygül have lost their minds and hearts to each other but yet hold pride and the best part about them is that Cerkutay is out there claiming his only lady Alp who is filled with pride but yet is so soft publicly.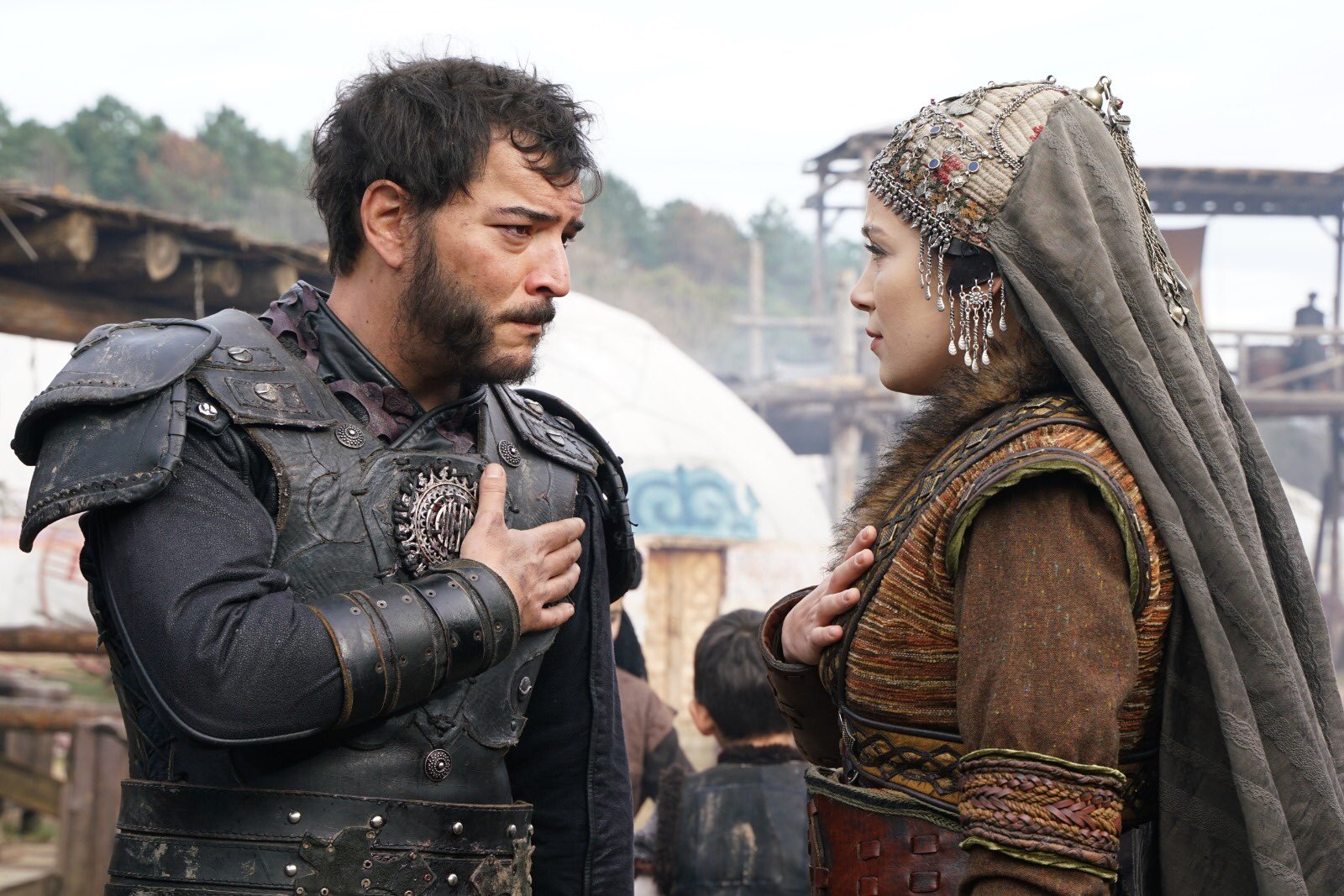 Moments of Excitement: 
A pure exciting moment was Bala's showdown against Targun. Göktuğ had managed to slip a small dagger to Bala. She made the utter use of the opportunity to set out the right time to lay her perfect attack. She cut through the rope that was tied around her wrist and stabbed right a bit above Targun's heart. Göktuğ wasted no time in seizing the moment to kill the Kuman soldiers around. At the right moment, Osman and his alps came in for the rescission to witness, Bala Hatun skillfully stabbing Targun with a small dagger until her blood and soul flowed out. Just a reminder; Targun had stated to Bala that the last face Bala would see before dying will be of Targun's while the last thing Targun's dying eyes could capture was Bala and Osman bey holding each other in their arms. Honestly, I was never expected such a moment of detail in a historic show because it hasn't ever happened. These types of shows don't mainly focus on such miniature details especially in the matter of romanticism. Also let me tell you, I loved every bit of it!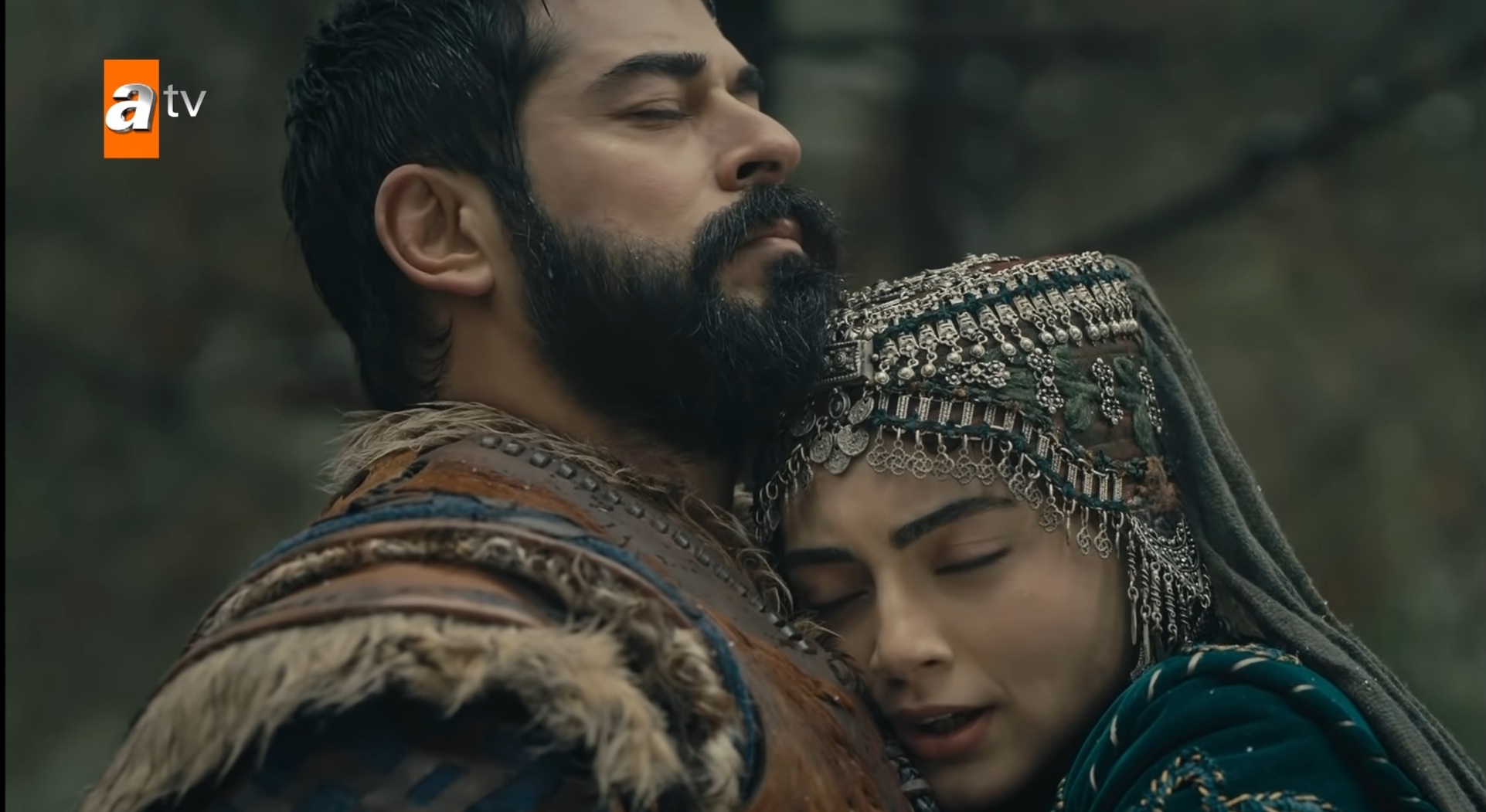 Osman bey's instincts are unearthly. He eventually came to the conclusion that Idris bey is the traitor from the tribe. His entire set up in Söğüt to catch him once he's over the edge was incredible. He cased the traitor down in Söğüt which attracted some attention as well. Thought before he caught him off guard Osman bey thew a bait and David/ Idris bey managed to make Nikola believe that Tekfur Yorgo was in an alliance with Osman to get Nikola off the thrown. Which ended up with Nikola killing the Tekfur on his own table. Although when Osman bey caught David in Söğüt, the traitor was about to rat out the other traitor's name aka Dündar bey. But Dündar bey mysteriously shot an arrow through David's throat to save his breath from being taken away by Osman bey.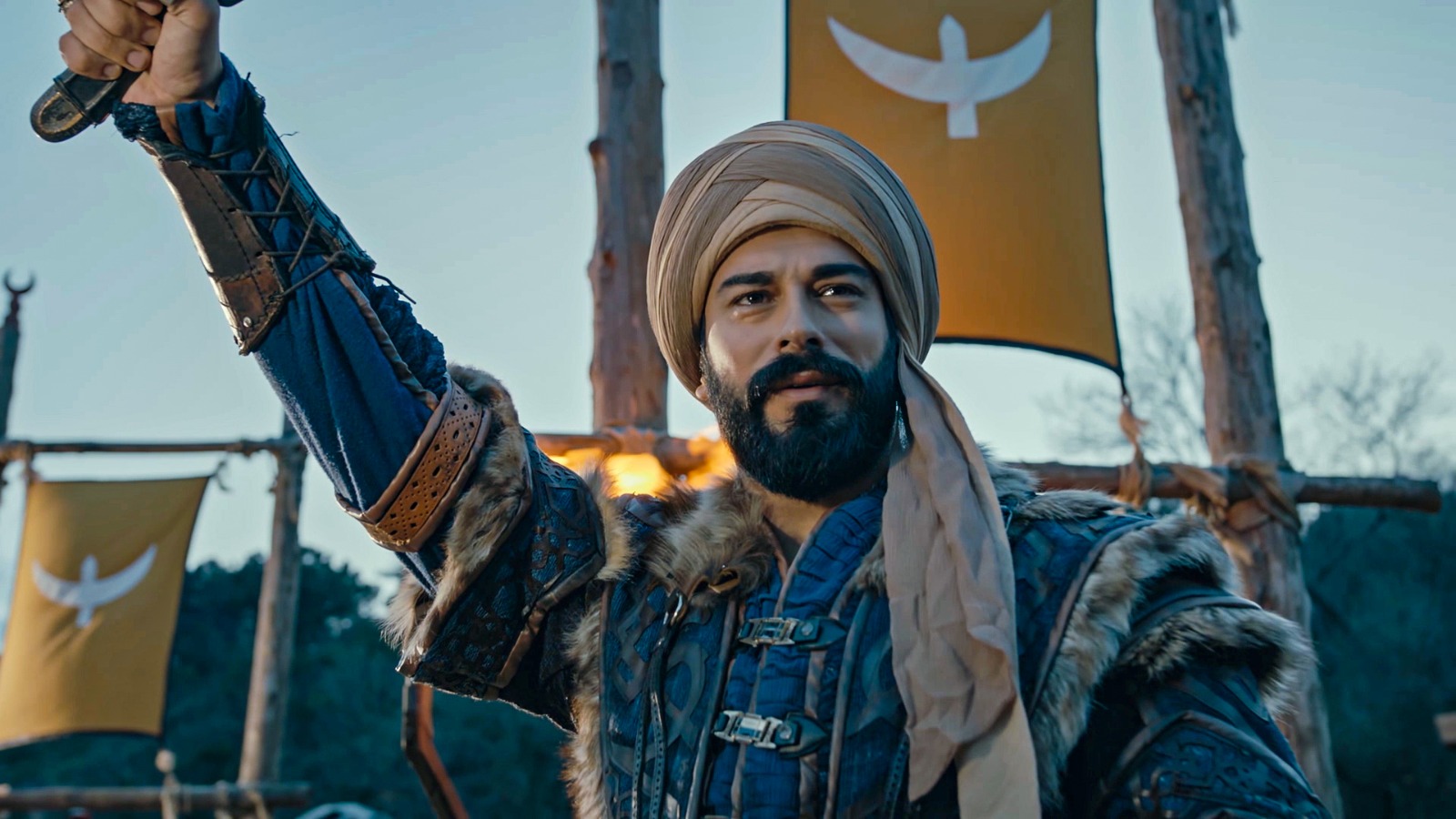 New Character:
Malhun Hatun: As we bid goodbye to Targun Hatun, a new character popped up. Malhun Hatun is a daughter of Umur bey from far Mongol borders. Osman bey had invited the beys, these seems to have arrived late. Malhun seems to be an upright bey kızı. She brings her own air when she arrives. Someone could simply confuse her with a princess from the Palace considering her behaviour and attitude. She calls herself an ambassador who's here for inspecting Osman bey's lands before the entire tribe moves in. I could already feel the tension between Bala Hatun and her whenever they crossed paths. She had a few questions for Osman bey as the initial impression didn't work well. She wonders if Osman bey's lands are stable and safe enough for her tribe of ten thousands to move in. When asked upon, she told Bala that she hasn't yet found the brave warrior who'd she give her heart to. Also that she somehow knows that it will be a Bey of a tribe who she'll decide to marry to. According to me, I'm not yet sure of her intentions. She might have her own doubts and questions but a tribe of ten thousand seems powerful, and a powerful tribe surrending themselves under Osman bey while they themselves hold quite some potential might not seem clean to me.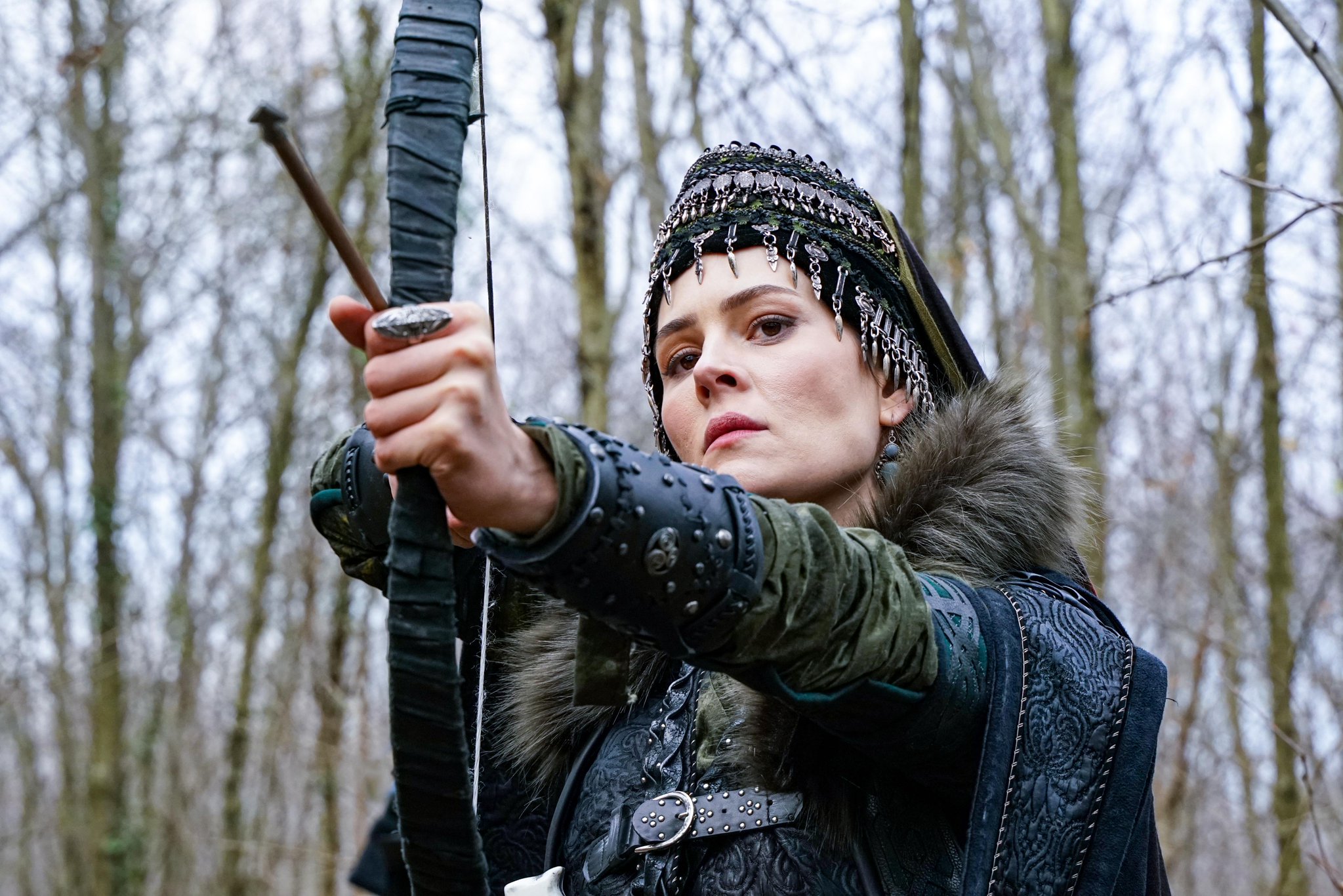 Overall view: 
We received the rest after the utter hyped up episodes we had been experiencing lately. This one was quite balanced as to quite an exciting unfold of events in the beginning then going about with new faces and lastly solving out the tangled roots of the ambushes. With the perfect amount of doses of emotions.