by Paola Cesarini
Those who tuned in to "Menajerimi Ara" this week to watch Çağatay Ulusoy reappear on regular TV after a three years absence were in for an authentic treat. In a highly anticipated return, he features in the third episode of the series as a heavily bearded reclusive star, who prefers his remote wilderness hideout to the Istanbul spotlight. 
*** Click here for a review of episodes 1 and 2 of "Menajerimi Ara."
From the teaser, we expected Çağatay to play a role similar to that of Oscar-winner Jean Dujardin ("The Artist") in "Dix pour cent," where he portrays himself as an actor unable to shake off a WWI "Revenant"-style character from his last movie. In that episode, Dujardin brilliantly pulls what in film circles is known as "a Daniel Day-Lewis" -- from the renown method actor, who famously spends months or even years to prepare for a part, keeps in character for the whole shoot, and continues to inhabit his role for months after filming ends. In "Dix pour cent," Dujardin comically refuses to shed his wild-man character to start shooting his next film, in which he is to interpret a much less dramatic, clean-shaven, modern-day banker.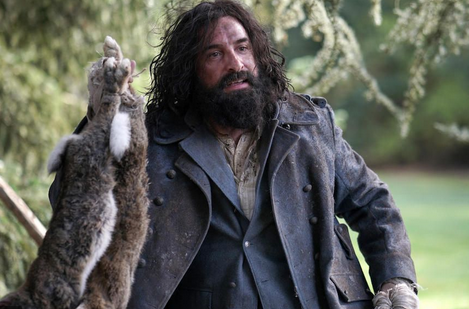 While in "Menajerimi Ara" Çağatay Ulusoy does not pull "a Daniel Day-Lewis," he certainly does poke fun at his real-life reputation as one of the most chameleonic but unapproachable actors in Turkey. What is more, he boldly assumes the aura of an older (because of the beard) and wiser man than his mere 29 years of age. Along the lines of a "Philosopher King" straight out of Plato's "Republic," he poses as a charismatic guide characterized by wisdom, intelligence, reliability, and a willingness to live a simple life.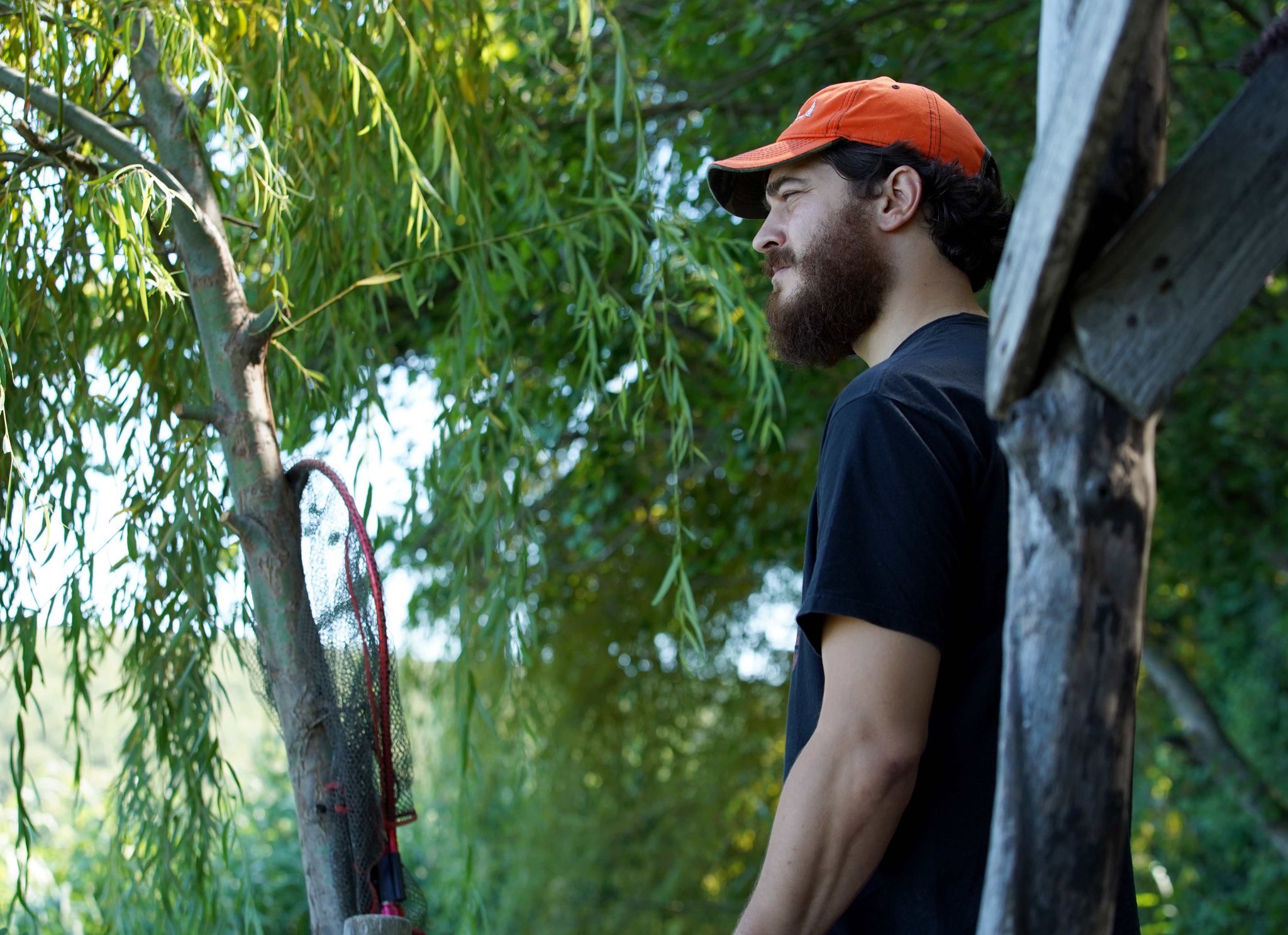 The role is a fitting one. While still young, Çağatay has indeed lived very intensely and climbed to heights seldom achieved by a Turkish actor. Back in 2013, however, Çağatay experienced a setback, when his series "Emir'in Yolu" (a spin-off of "Adını Feriha Koydum") was abruptly canceled without a proper finale. Back then, he also had an unfortunate run-in with Turkey's infamous justice system, which not only marked a definite turning point in his life but also took 6 long years to be resolved. At the time, the tabloid press feasted on his adversity while greatly magnifying the entity of his offense. They even misused a short film that he had made a few years prior, when he was still only a model, to contraband a false image of Çağatay as a hopeless junky.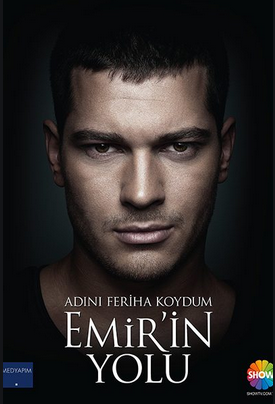 Çağatay's story bears significant parallels to Barış' fictional predicament in "Menajerimi Ara." Hence, as Çağatay proffers his advice, viewers get the impression that, rather than acting out of a script, he is talking from the heart based on his own difficult experiences with cinematic fame at the earliest stage in his career. Since then, however, Çağatay has fully learned his lesson. He has kept his nose clean. He has planned his career very wisely. He has developed cinematic skills beyond acting to become a screenwriter, a producer, and a director. And he has invested a great deal of effort in charitable causes, especially to the benefit of children.
More than that, by carefully choosing his roles, he has given life to very positive and larger-than-life characters such as Yaman Koper ("Medcezir,") Sarp Yılmaz ("Içerde"), and Hakan Demir ("The Protector,") who constitute not only youth icons, but also powerful role models of hard work, courage, tenacity, resilience, honesty, and responsibility. We cannot wait to see what he will do next in his new intriguing role as an Instanbul paper collector with a young child, in the upcoming Netflix movie "Mücadele Çikmazi." Without a doubt, Çağatay Ulusoy is considered as one of the most talented and revered actors of his generation, with a reputation that spans well beyond the confines of his native Turkey. 
When pressed during interviews to speak about his past indiscretion, Çağatay respectfully but firmly declines to comment. In "Menajerimi Ara," however, he appears intent on addressing any lingering issue on the subject. To those who complain that he is a recluse, who hardly shares anything with fans, he explains that this is his way to remain sane and true to himself within the glamorous but at times brutal world of acting. And to those who still remember the 2013 incident, he answers through Barış' words. Yes, he made a mistake, because he is after all human. And he is very regretful for having disappointed those who love him. Since then, however, he has tried very hard to atone for his errors and continues to be grateful for all the love and support that he receives from his fans.
And this is dear friends, how a true star declares konu kapandı -- the subject is closed.
Unfortunately, Çağatay Ulusoy was seen for less than 10 minutes during episode 3 of "Menajerimi Ara." A repeat appearance, however, is not completely out of the question. Indeed, towards the end of the episode, Dicle says: "I will see him again because he is one of Feris' clients." "Menajerimi Ara" -- which is produced by Ay Yapım -- offered Çağatay a great opportunity to pitch his most recent movie "Mücadele Çikmazi" -- which is produced by OGM Pictures -- during a highly rated prime time TV series. So, who knows? We might after all have the pleasure of welcoming him back to the show to announce his next project, which remains still shrouded in mystery.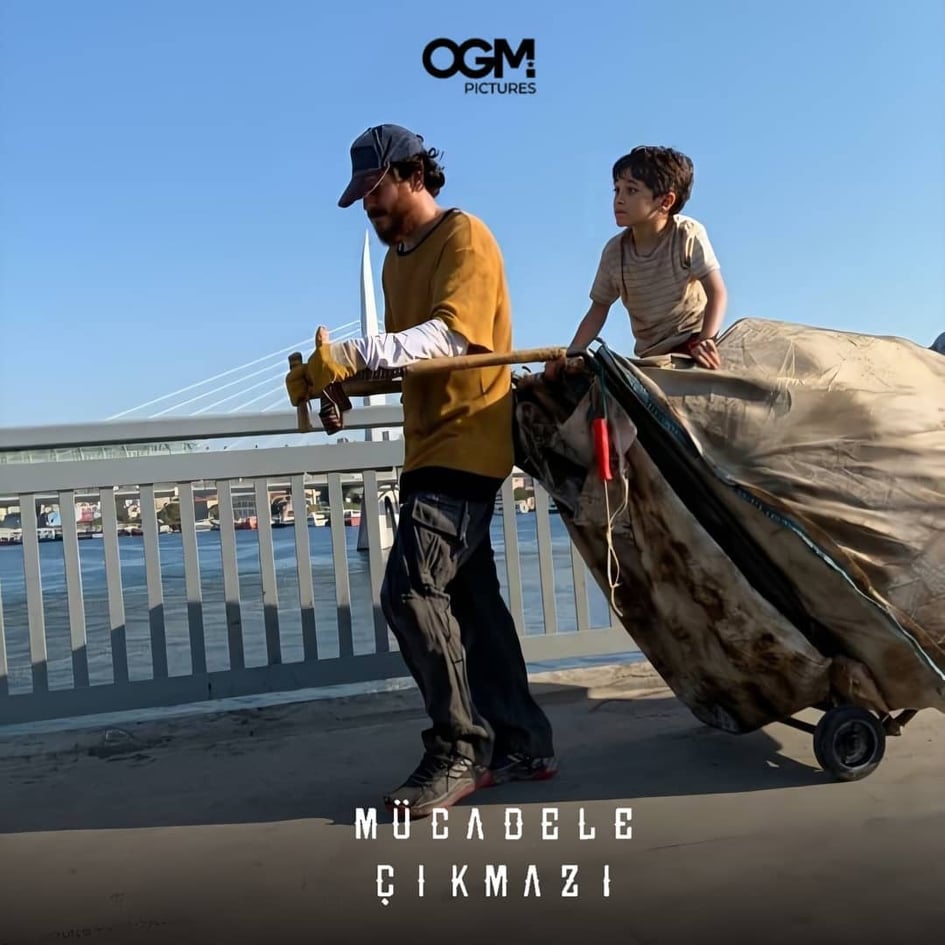 In addition to Çağatay Ulusoy, this week's prominent protagonist of "Menajerimi Ara," was once again Dicle. With each episode, Ahsen Eroğlu renders this wonderful character ever more compelling and endearing. The show starts with her taking care of Barış, who -- having temporarily turned into a sullen child -- tries to use his fists to find a way out of his current impasse. Barış clearly welcomes Dicle's affectionate attentions and dedicated efforts to prevent him from careening towards complete disaster.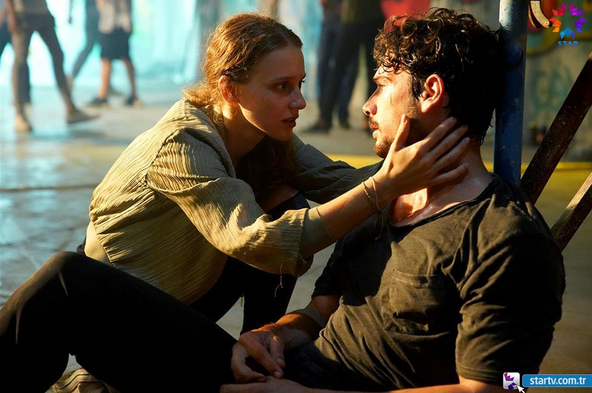 The episode also provides several intense exchanges between Dicle and Kiraç, during which the young woman increasingly stands up for herself in reaction to her father's deliberate humiliations. Dicle finally confesses to her mother that she is working for the EGO agency. Leyla, however, cautions her against Kiraç because she knows from experience that he will inevitably disappoint her daughter. And, indeed, let her down he does. Dicle's wounded reaction when she realizes that her father invited her to a film opening gala only to introduce her to a producer, who offers her a job in Antalya, is Oscar-worthy. Ahsen is an exceptionally natural actress, whose emotions before the camera appear honest and sincere. In a one-two punch, she also gets left behind by Barış, who only a few hours earlier had promised unwavering support. The episode ends with Dicle walking home alone and in tears. We can, however, imagine this brave young girl repeating to herself along the way: "Aslapesetme" -- never give up! Which also happened to be the hashtag motto for the episode.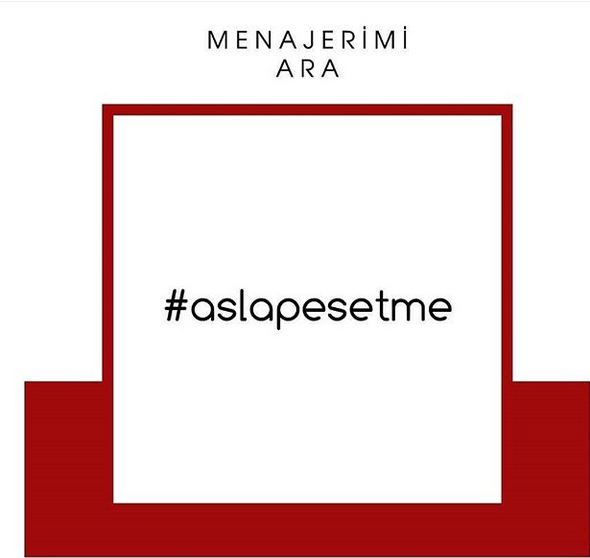 Indeed, during episode 3, it becomes crystal clear how determined Dicle is to work hard and learn as much as she can about her chosen profession. The way in which she absorbs with admiration Fires' strategy to rescue Barış' career from impending disaster, the lengths she cleverly goes to in order to locate Çağatay Ulusoy's remote hideout, and -- most of all -- her ability to withstand Kiraç's continuous efforts to undermine her confidence, fully demonstrate her fitness to become a great agent.
Episode 3 of "Menajerimi Ara" also includes delightful guest appearances by Derya Baykal and Müjgan Ferhan Sensoy as a mother/daughter duo, who have been offered roles in the same movie, and a great cameo by Ercan Kesal impersonating himself during this opening gala for his directorial film debut in "Nasipse Adayız." Finally, the show introduces a beautiful theme song for Dicle & Barış by Simge Gezmiş, entitled "Koş Koş Koş," which you can fully enjoy in this nicely crafted video:
Next week, in Episode 4, viewers may expect momentous developments in Kiraç's life as he faces the aftermath of his decision to leave the EGO agency, and in the relationship between Dicle and Barış. There will also be guest appearances by two very talented young stars: Melisa Senolsun ("Tatli Küçük Yalancilar," "Kiralık Aşk," "Nefes Nefese," and "Atiye,") and the famous singer Edis. They will be impersonating themselves as two actors, who are involved in an intense love/hate relationship.
"Menajerimi Ara" airs on Tuesdays on Star TV.
@ Article Copyright by Dizilah and Paola Cesarini
All sources for this article are included as hyperlinks.
All pictures and video clips belong to their original owners, where applicable. No copyright infringement intended.